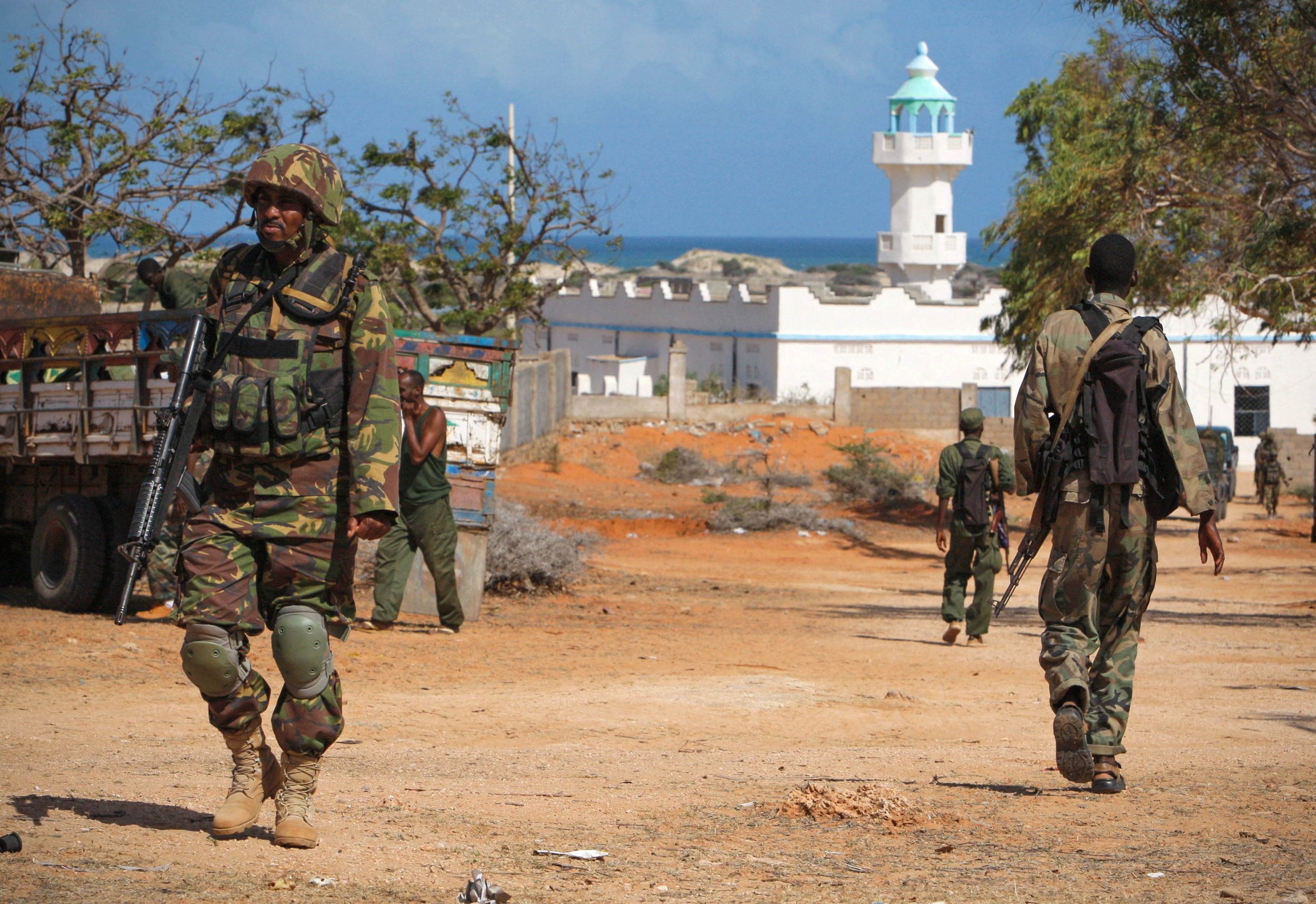 Kenya's military is denying claims by Somali militant group Al-Shabab that it has taken control of a military base and killed scores of Kenyan soldiers.
The country's military spokesman, Lieutenant Colonel Paul Njuguna, tells Newsweek that "an attempted attack" was launched at around 5 a.m. local time on the base in Kulbiyow, which lies in Somalia's extreme south, close to the Kenyan border.
Al-Shabab, an al-Qaeda affiliate fighting to overthrow Somalia's federal government and expel foreign troops, claimed responsibility for the attack. The group's military spokesman Sheikh Abdiasis Abu Musab told Reuters that two fighters had driven suicide car bombs into the base before overrunning it, and claimed that the militants are now in control of the base, which is run by the African Union Mission in Somalia (AMISOM).
"That is not true, that is part of their propaganda," Njuguna tells Newsweek. "We are now undertaking pacification operations, which are ongoing. We are taking care of the region to make sure it is safe, but definitely the enemy is on the run."
Residents in Kulbiyow told Voice of America that al-Shabab fighters started the attack by detonating a truck filled with explosives at the base. After a standoff between troops and insurgents, the militants reportedly took control of the base, and have since been burning military vehicles.
Al-Shabab frequently undertakes attacks against AMISOM bases in Somalia and has also launched cross-border raids into Kenya, particularly in the Kenyan border county of Mandera. The militant group often inflates casualty figures from such attacks.
In January 2016, Al-Shabab attacked a Kenyan-manned base in El Adde, in Somalia's Gedo region. Kenya refused to give a casualty toll for the attack, although Somali President Hassan Sheikh Mohamud indicated it could be as high as 200.
This is a developing story and will be updated as more information becomes available.