Son Charged With 82-Year-Old Mother's Killing 4 Years After Disappearance
A Colorado man has been charged this week with the murder of his 82-year-old mother who disappeared four years ago, the police said.
The Grand Junction Police Department said in a statement on Wednesday that Richard Vandervelde, 54, had been arrested in connection with the killing of his mother Sylvia Frens, who was reported missing by concerned family members in May 2018.
However, Vandervelde was arrested on May 19 of this year after he was located in Pinellas County, Florida and he is currently being detained in the Mesa County Detention Facility, waiting for arraignment, according to the Grand Junction Police Department.
He is now facing charges of murder in the first degree, tampering with a deceased human body, crimes against an at-risk adult, money theft, abuse of a corpse, and motor vehicle theft.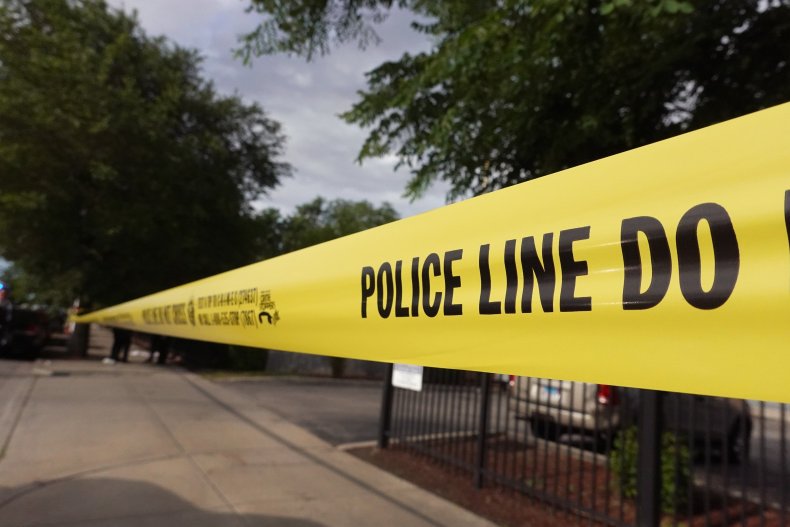 According to the National Library of Medicine, matricide—or the killing of mothers by their biological children—is rare and comprises less than 2 percent of all U.S. homicides in which the victim-offender relationship is known.
Police have continued to investigate Frens' disappearance since 2018 but she "was not discovered to have established residency or legal identification in any other states" and social media posts related to her disappearance "never led to her whereabouts."
Detectives determined that she was deceased based on evidence obtained throughout the investigation that dragged on for over three years. However, investigators decided to head back to Frens' old house in March of this year to search the property once again.
In a matter of days, detectives found human remains on the property that were confirmed to belong to Vandervelde's mother, according to DNA test results.
"An autopsy concluded injuries consistent with blunt force trauma to the head and the manner of death was ruled a homicide," the police said.
Meanwhile, investigators found evidence that Vandervelde, who was living with his mother at the time of her disappearance, used Frens' debit card between February and June 2018.
Transactions showed that he used the card from Grand Junction, Colorado to Charleston, South Carolina. He also took over $10,000 of cash out of his mother's bank account and "was found to be in possession of her car."
Vandervelde was arrested in June 2018 for traffic violations in Colombia, Missouri and was taken into custody where at some point he was questioned by police officers from Grand Junction about his mother's disappearance.
"During the interview, Vandervelde claimed Sylvia left with a friend for California in April but did not disclose any further information about where Sylvia went, or when she planned to return. He also stated that his use of Sylvia's debit card was authorized by her. Unfortunately, the interview did not produce any fresh leads," the police said of the interrogation that happened at the time.
Newsweek reached out to the Grand Junction Police Department for comment.