Sony LinkBuds Review: The Best Transparent Earbuds Yet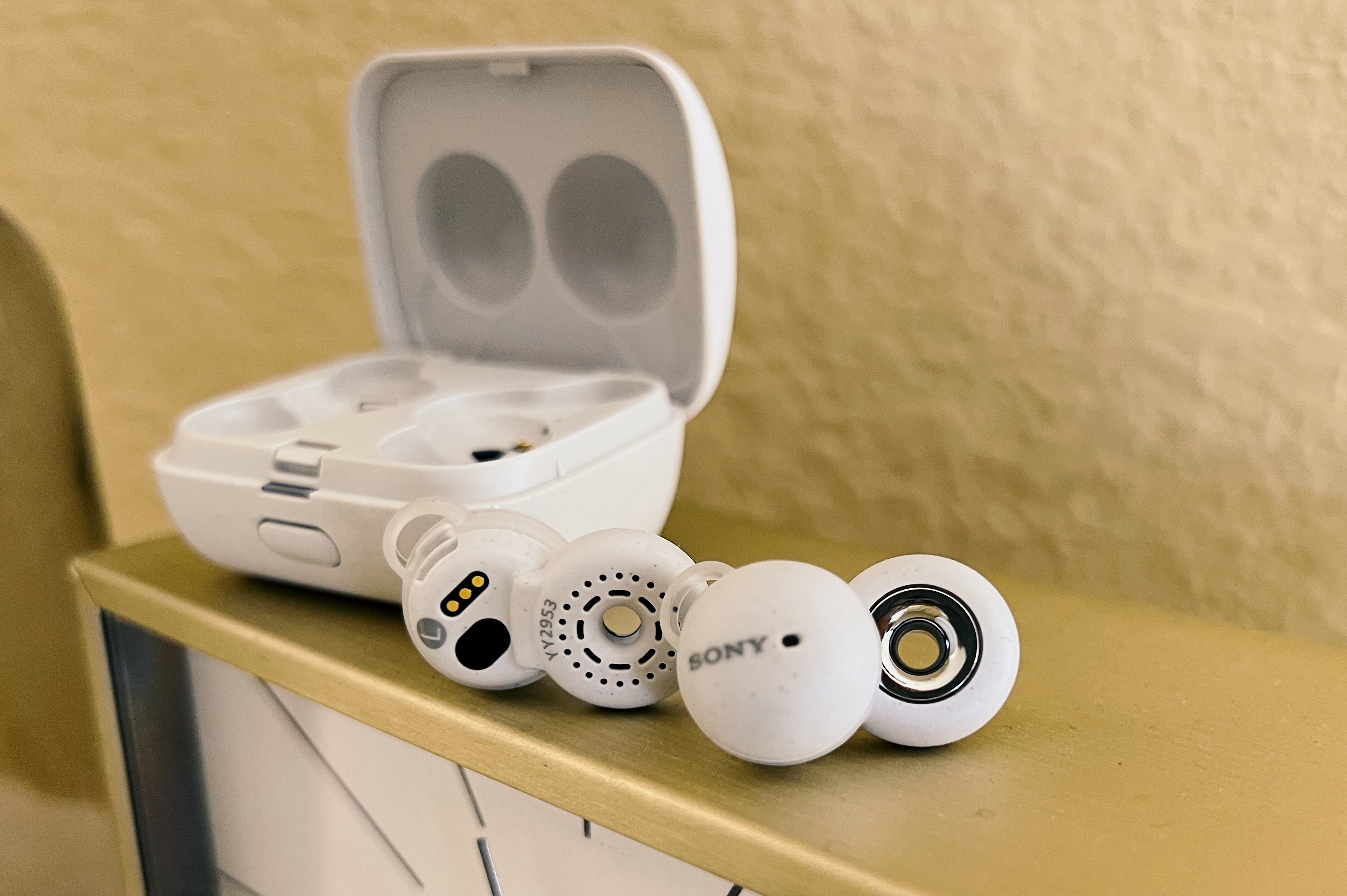 There are times that I want my earbuds to disconnect me from the world. More often, I find myself wanting to listen to music without sacrificing awareness of my surroundings—whether I'm out running on the street or I need to hear my kids calling for me—and popping in earbuds can be limiting. There's also the fact that earbuds can act as earplugs and make it hard to have a conversation while they're in your ears.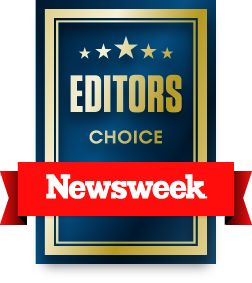 That's the context. The solution largely has been to implement some kind of transparency mode. To do this, earbuds will use their microphones to allow in sounds from the outside. The Sony LinkBuds present a completely novel approach, with a circular speaker that gives way to a physical hole yet doesn't block outside sound.
The result with the LinkBuds is surprisingly good. Sony is getting really close to having it both ways with wireless earbuds that don't close you off from the world but also sound full and very pleasing. Even though LinkBuds are being released in February, these might just be the wireless earbuds of the year.
TL;DR
Pros:
Unique design with great transparency
Plenty of premium features like Wide Area Tap controls and adaptive volume
Compact battery charging case
Cons:
Comfort may vary among people with smaller ears
Volume not quite loud enough in noisy locations
Buy at Best Buy.
LinkBuds Design
The look of the LinkBuds really steals the show. It's a design that should make most people do a double take. It's not just surface, though. The design is critical to LinkBuds' intended goal of providing both awareness to your surroundings and full sound quality. As they were described to me during a briefing, LinkBuds are a bridge between the online and offline worlds.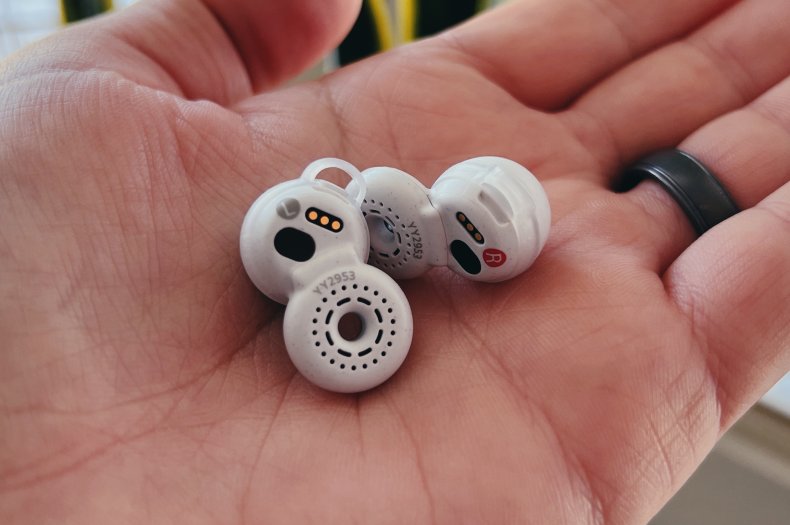 The LinkBuds' design is clever for earbud transparency. If there's nothing directly blocking your ear, then it's easier to hear what's happening around you. If you don't need to pump in sound via microphones then you also don't get negative effects like wind noise. The lack of wind noise was something I noticed immediately on my first run. I could hear cars and people talking as clearly as if I weren't wearing any earbuds.
Bone conducting headphones are another option for people who want to hear the things happening around them, but the sound of the LinkBuds compared to bone conduction technology is just vastly better and the sound quality is not even close. LinkBuds have more detail and clarity. LinkBuds won't be a solution for people who have a hard time putting something in their ears—though they do virtually eliminate the feeling that your ears are plugged and the effects of passive noise cancellation.
LinkBuds Features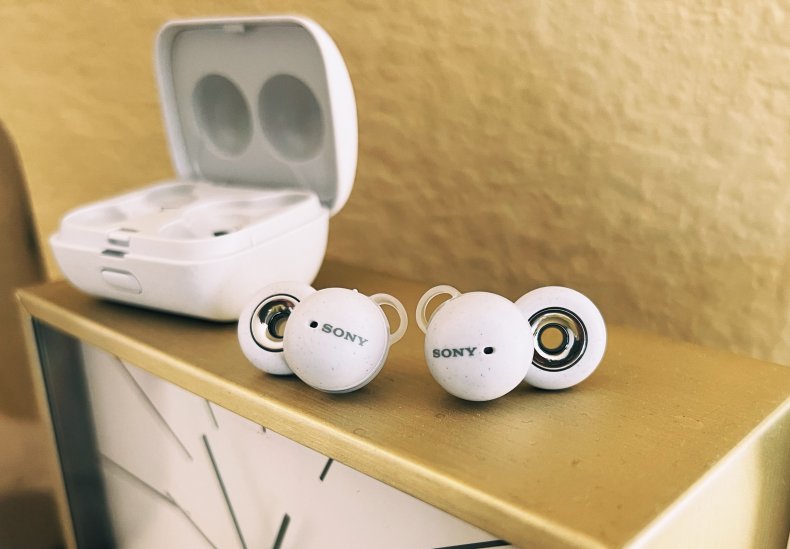 LinksBuds are for everyone, but if push comes to shove, they're a product that prioritizes the needs of youth. The awareness capability works especially well for teens who are both surrounded by friends and live on their phones.
LinkBuds include the feature Speak-to-Chat, so audio will pause when you begin talking. This feature is also available with other Sony headphones. The wireless earbuds also introduce some new innovations such as adaptive volume. The volume will raise or lower depending on the noise in your environment.
My favorite new feature is Wide Area Tap. This allows the side of your face, or ear, to be used for media controls. Instead of needing to find and touch the earbud itself, Wide Area Tap extends controls like double and triple tap to your face itself. Tapping can be customized within the Sony Headphones app.
In practice, there were a few times that the LinkBuds registered something like a tap on my face that wasn't. It didn't happen enough to be annoying, and I consider the trade-off well worth it. Trying to find where to tap an earbud while I'm running is tough and this feature helps tremendously.
The three features just mentioned—Speak-to-Chat, adaptive volume and Wide Area Tap—can all be turned off in the app if you don't like them or they don't work for you. I like Speak-to-Chat and find it handy, so I'm glad it's there. I turned off the adaptive volume, however, after a couple of days because I didn't find it useful.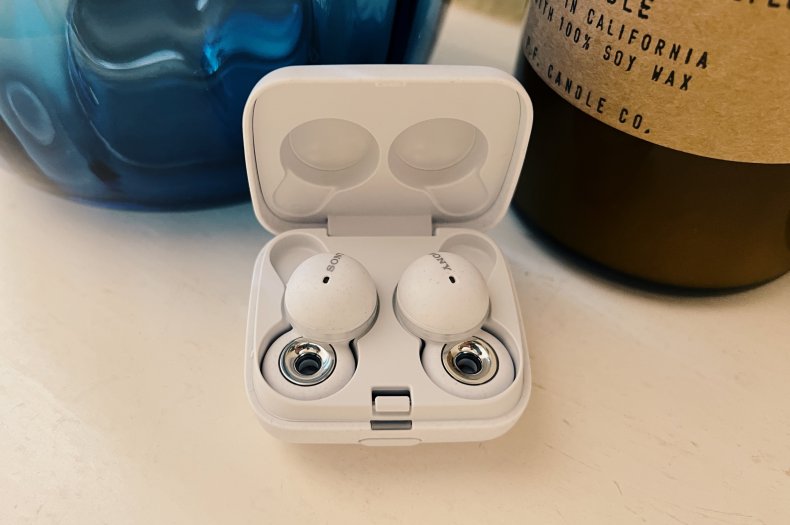 The battery life is perfectly fine, but I didn't find it to be amazing. I think the LinkBuds last long enough with a stated 5.5 hours of use. The charging case provides an extra 12 hours, for a total of 17.5 hours of battery. Instead of bloating the case with more battery capacity, Sony kept it pretty small and compact. There is no wireless charging on the case, so you'll need to use a USB-C cable to recharge it. I wish that feature was present, but I also wouldn't give up any others to have it included.
As a side note: I consider it a positive feature that the name of this product is simply Sony LinkBuds. Longtime Sony consumers will appreciate the change from a hard to discern jumble of numbers and letters such as these recent examples: WF-1000XM4, WF-C500 and LSPX-S3.
LinkBuds Fit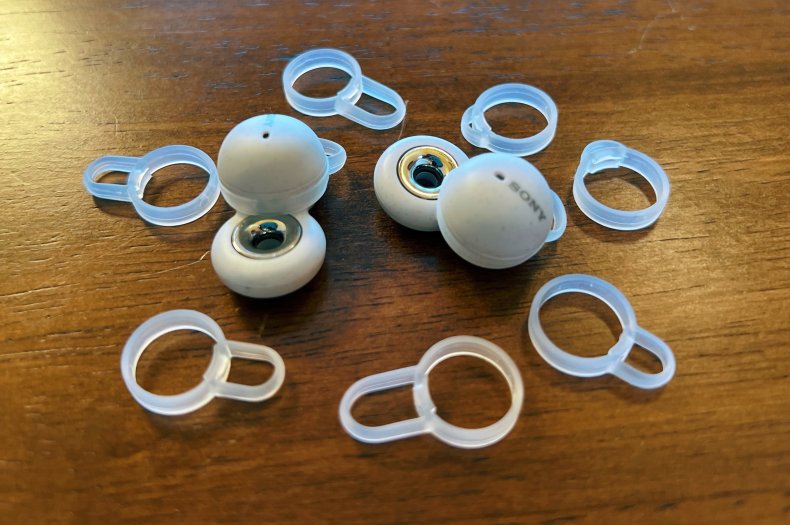 The fit of the LinkBuds was a journey for me. Initially, after 45 minutes, they created a little bit of pressure in my ears.
Since there are no ear tips that go into the ear canal, the earbuds use rounded extenders at the top. This isn't unique, and plenty of wireless earbuds use similar rubber wings or extensions to hold earbuds securely. The medium-size rubber extenders that come on the LinkBuds felt OK in the beginning—I used them on my first run. But after that, my right ear felt the pressure.
I tried the small-size extender on my right ear and eventually switched to the extra-small size. Interestingly, the uncomfortable feeling grew stronger as I tried each of the smaller rubber extenders. After a few days, I went back to the medium size, and they were more comfortable, even for extended use. Maybe I didn't tuck them in my ears correctly the first time. Maybe it was something else. But they've been fine for more than a week.
Your mileage with fit may vary, but I would recommend giving your ears time to adjust to the LinkBuds, in the same way, you might do for any earbuds and ear tips.
LinkBuds Sound
In brief, the LinkBuds produce a very respectable sound. On initial listening tests, music has enough bass presence and midrange clarity to be pleasing for a mainstream audience. In fact, it's quite a surprise that music sounds as robust as it does while also not feeling like anything is blocking your ears—a neat illusion of sorts.
There's a 12 millimeter ring driver inside the LinkBuds. There's also some custom electronics and software creating a bigger than expected sound.
After spending some time with the LinkBuds, I can hear some places that they are lacking. The low-end bass, for example, is well-rounded but not all-encompassing. Neither Childish Gambino's "Summertime Magic" or Leon Bridges' "Sweeter" heralded the same sweeping sounds they do on higher-end headphones or earbuds. There can be a little bit of hollowness to songs compared to more traditional earbuds. In each of these cases, however, it's only more serious music connoisseurs who might ever notice or care.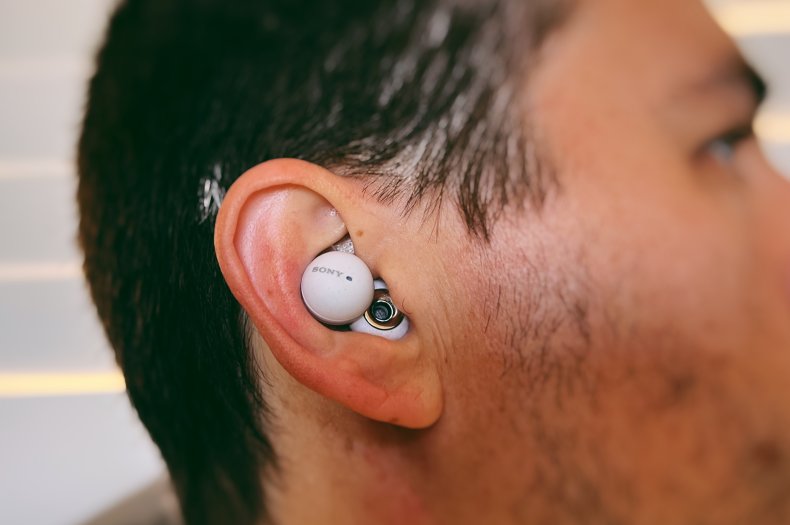 While the sound isn't quite as cavernous as some of Sony's other earbuds, it is still very good. A plucky bass guitar and firm kick drum are both plenty audible. You can adjust the EQ inside Sony's Headphones Connect app to try to dial in exactly what you're looking for, too. That might get you close to an ideal sound profile.
Because of the transparent sound design, the LinkBuds do struggle slightly to provide enough volume in noisy environments. Music is less of a concern, but there were times I had trouble hearing podcasts or audiobooks. Most often, the volume was adequate, but if you spend a lot of time in loud places, it will be a consideration.
Should You Buy Sony LinkBuds?
If you're using headphones or earbuds to close yourself off from the world, these LinkBuds are not for you. They are purposefully transparent and do an excellent job at it. Sony makes other earbuds that can satisfy noise-cancellation needs.
If you're seeking awareness of your surroundings without sacrificing much audio quality, then these are for you. These could be for athletes, caregivers or people working at home and on video calls throughout the day. These days people are becoming more conscious of their online and offline duality. I think these LinkBuds address that growing need perfectly. Simply put, LinkBuds are all-around outstanding.
Buy at Best Buy for $179.99.
Newsweek may earn a commission from links on this page, but we only recommend products we back. We participate in various affiliate marketing programs, which means we may get paid commissions on editorially chosen products purchased through our links to retailer sites.