The Sony WF-1000XM4 Earbuds Are Possibly the Best Earbuds You Can Buy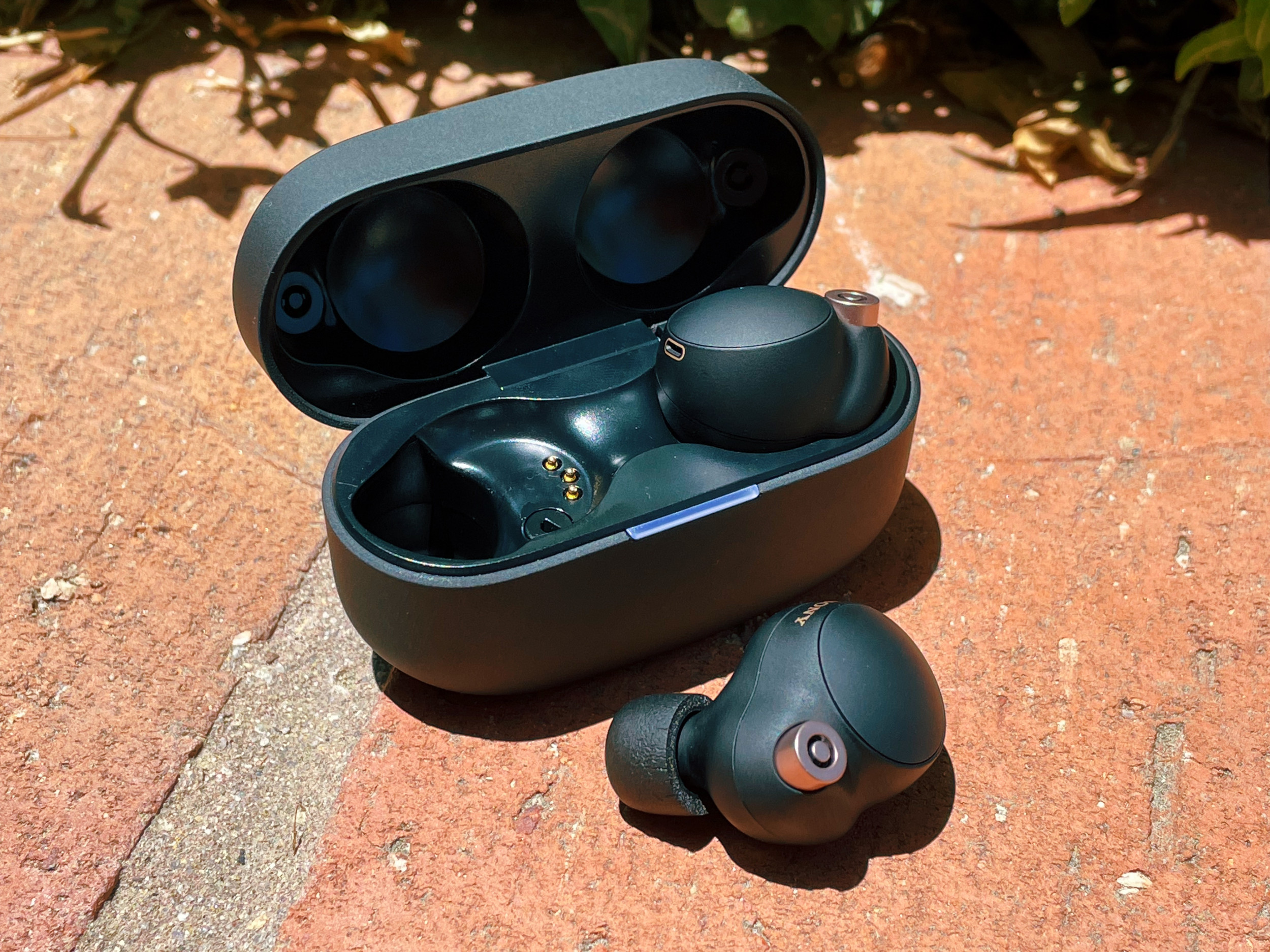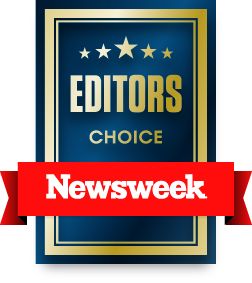 What are the best earbuds you can buy? It will depend on who you ask, but you'll likely hear Bose, Apple and, of course, Sony on that list. Each shines at different features. Sony has always excelled with its noise cancellation and rich sound quality. The goal these companies are always swinging for is to have the best. In seeking that goal, Sony redesigned and refreshed its WF-1000XM3 to create these new WF-1000XM4 wireless earbuds.
Did Sony succeed? Are these now universally the best consumer-level earbuds? I paired them with the rock band The Maine's new album XOXO: From Love & Anxiety in Real Time, which releases July 9, to see how they perform and to test their wealth of features.
WF-1000XM4 Features
One thing Sony is not great at is naming its products. (The SRS-XG500 X-Series is an example.) These new WF-1000XM4 earbuds follow Sony's past naming conventions to succeed the previous WF-1000XM3 earbuds model. Still, the company did examine most other aspects of these earbuds and improved on everything that needed it.
First, the fit and look are more compact in nature. I despised how much the 1000XM3 stuck out of my ears. The balance of weight, combined with its other design features meant I had a really hard time keeping them from falling out. These new earbuds fit more snugly in the ear and don't have that same problem. The 1000XM4 are still bulky, but ultimately they fill in more of the ear shape to help the earbuds stay put much better.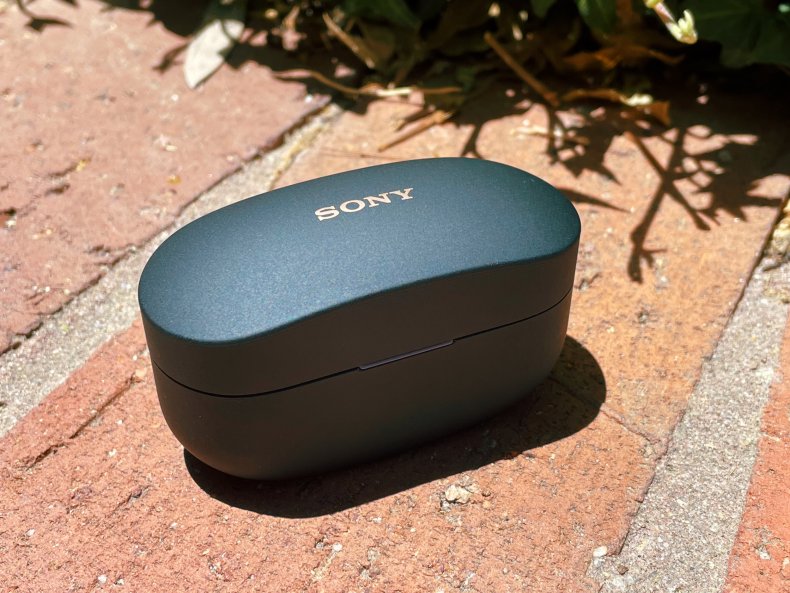 Interestingly, the 1000XM4 also comes with foam ear tips instead of silicon ones. This should create a better seal, but it will take more work to get them into your ears.
These new earbuds include a lot of the same software functionality as other Sony headphones. My favorite feature continues to be the auto-ambient mode, which can turn on when you start talking. Having pass-through audio turn on automatically means you don't need to mess with touch controls to pause. You also don't need to pull an earbud out to have a quick conversation. The touch controls have a larger target area on this new model so that aspect is also better. But touch controls in general can be difficult to use accurately each time.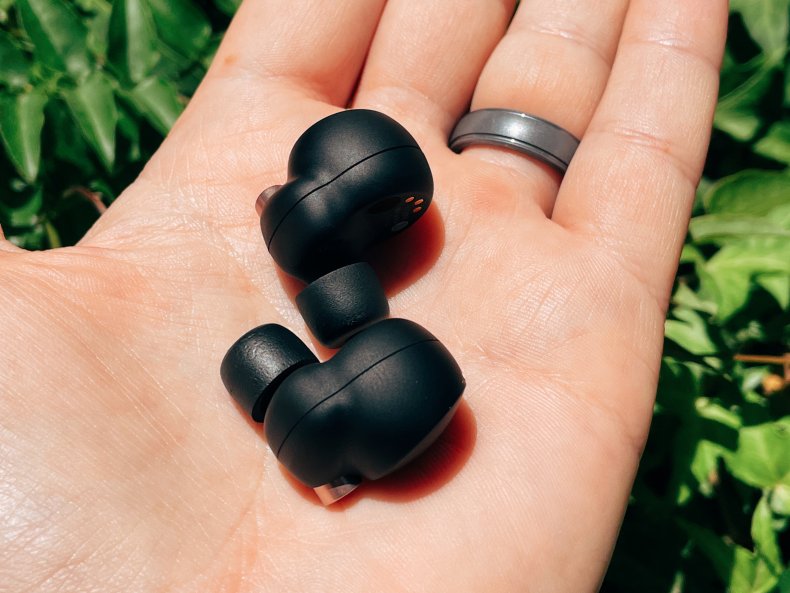 Active noise cancellation is really good here and blocks a lot of noise. A complete seal from the ear tips is critical to ANC blocking out the world. As long as there's a seal in place, these compare favorably with all other earbuds I've tried from top brands.
The Sound of WF-1000XM4
The WF-1000XM4 will make you fall in love with your favorite music over and over again. They provide deep, rich and detailed sound. In general, regardless of music genre, there's very little to complain about here in the sound department.
The biggest consideration is not the actual sound, but something connected to it. I experienced some ear fatigue not too long after wearing the earbuds and that affected how long I could listen. To get a solid seal and, in turn, the full depth of the low-end frequencies, I needed to press them in and rotate the earbuds more than my ear was comfortable with. I tried the smaller ear tips, but those never had the complete seal needed for sound or the ANC to work fully. As with all listening devices, this will vary among ear shapes, but those with small ears will be more susceptible because the 1000XM4 are more substantial than other earbuds.
"XOXO: From Love & Anxiety in Real Time"
It could be easy to write off The Maine as just a pop-punk band, but that would be a foolish mistake. The Maine is as keenly aware of what fuels emotional response as the band Third Eye Blind has been—and it possesses those same skills. These are often shown off here as poignant lyrics combined with catchy, unforgettable melodies. "Sticky," the album's opening track, calls back to the "So good..." line in Neil Diamond's "Sweet Caroline."
There's plenty of notable musical details in the song to appreciate, as well. The strum of an electric guitar leads you into the first chorus. But, if you listen closely, you'll hear a building, low-frequency rumble at the 26th second mark, right before the chorus hits. Listening on the 1000XM4 provides a healthy dose of that bass. The bass guitar sliding back and forth during the verses is a fun addition, while its thick, groovy beat during the chorus makes the song incredibly full.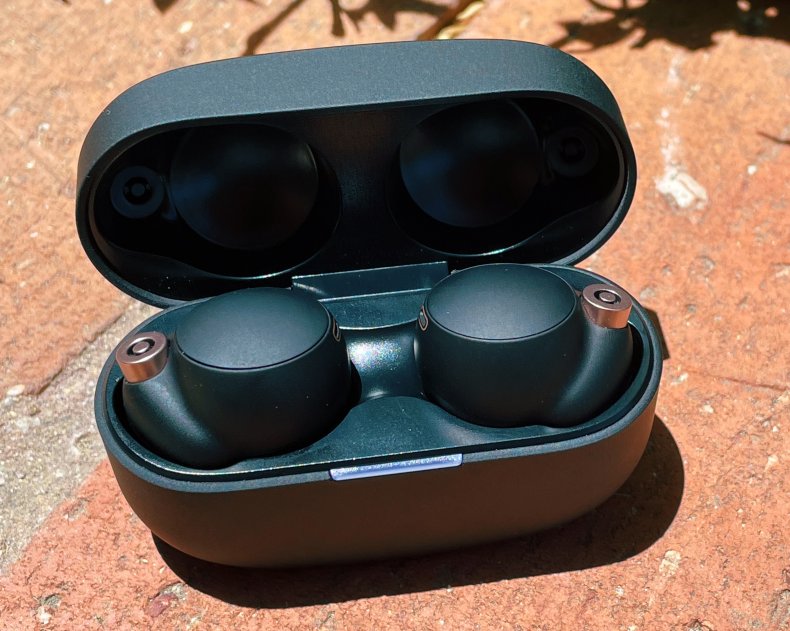 There's a clarity present on these new Sony earbuds that makes songs like "Lips" pop. The rhythmic hi-hat hits, shuffling the song along, don't get muddy and are present throughout. The same finer details can be heard on another standout track, "Dirty, Pretty, Beautiful." The song layers in a host of sounds from soft piano plucks to fuzzy static. There's a lot going on here that the earbuds reproduce accurately.
As fun and breezy as the album sounds—it's a perfect summer vibe—the songs themselves aren't without consequence. The tracks touch on, as the album title suggests, love and anxiety. The most obvious titles dealing with hard topics of mental health and grief are "Anxiety in Real Time," "If Your Light Goes Out" and "Face Towards the Sun."
One thing The Maine has always been great at is building cohesive albums. This one reminds me of my favorite from the band, Lovely Little Lovely, in that way. The sound is fresh without ripping itself off. It's able to explore different parts of the same conversation without being a concept album. The cohesiveness makes it easy to press play on track 1 again after the final song finishes. Really, the only disappointing aspect of the album is that it's over too quickly.
Should You Buy Sony WF-1000XM4 Earbuds?
It's hard to refer to these WF-1000XM4 as the universally best earbuds on the market today, but they're close. For me personally, the fit isn't quite as comfortable as I wish it were, meaning I can't listen for as long as I'd like. Plus, the software controlled by the app is fiddly enough to be a little annoying. Definitely not as simple as AirPods Pro are for iPhone users.
The sound is excellent though, and there are plenty of modern conveniences packed in that make these a wonderful choice for people looking at premium wireless earbuds in the $250 to $300 range. Sony's WH-1000XM4 over-the-ear headphones have been the obvious leader among its personal listening products, but now, it's more of a toss-up with these earbuds in the mix. You just have to decide whether you want something to go over your ears or in them.
Buy Sony WF-1000XM4 at Best Buy and Amazon.
Stream XOXO: From Love & Anxiety in Real Time on Apple Music.
Buy XOXO: From Love & Anxiety in Real Time from Amazon.
Newsweek may earn a commission from links on this page, but we only recommend products we back. We participate in various affiliate marketing programs, which means we may get paid commissions on editorially chosen products purchased through our links to retailer sites.