George Soros Foundation Quits Hungary, but Viktor Orban Will Shed No Tears
Billionaire George Soros's nongovernmental foundation will quit Hungary, citing persecution faced by its staff that has made its work "impossible."
The Open Society Foundations (OSF) will relocate its operations from Budapest, Hungary, to Berlin over the summer, blaming restrictions on a repressive environment that has grown under the government of Hungary's Prime Minister Viktor Orban.
Soros, 87, is a Hungarian-born billionaire who emigrated to the U.S. The organization he founded funds global civil society initiatives in education, independent journalism, arts and culture as well as humanitarian relief.
OSF spokesman Daniel Makonnen said staff in the Budapest office were being spied on and threatened.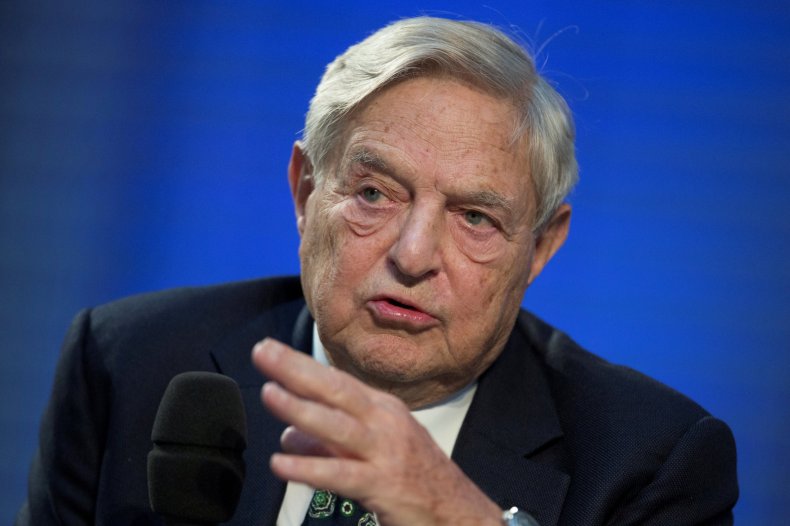 "It started with intimidation in the media, and then it got to members of our staff and partners and friends being spied on by agents," he told Newsweek.
Orban's Fidesz party won last month's election in a landslide, and he campaigned on a platform that was criticized for peddling far-right and right-wing rhetoric. He accused Soros and his organization of encouraging migration.
Soros was a particular target of vitriol, with 'Stop Soros' billboards being displayed around the country as a law was proposed that would curb NGOs that posed a "national security risk." OSF said the campaign invoked "anti-Semitic imagery from World War II," which the government denied.
The office of Orban's spokesman Zoltan Kovacs issued a one-line reply after a request for comment by Newsweek about the departure.
"We won't be shedding any crocodile tears after that news," the Hungarian Prime Minister's Cabinet Office said in the email.
Ironically, Orban himself received a Soros scholarship to go to Oxford University in 1989. He returned to Hungary on the fall of Communism, and founded Fidesz as a progressive left-wing political party. But during the 1990s, Orban's politics shifted sharply to the nationalist right. In 2015, during the migrant crisis, Orban repeatedly clashed with Soros over Hungary's obligations to take in refugees from the conflict in Syria.
Prior to Open Society's announcement on Tuesday, rights groups had already warned Hungary was going further down the path of authoritarianism, with NGOs and charities involved in migration already subject to hostility from the state-affiliated media and harassment by the authorities.
OSF spokesman Makonnen said: "This new law is opening the door to police raids, home searches and our files and documents being seized and further persecution by the Hungarian secret service. This is why we are being pro-active and moving to Berlin because it is a safe space."