South Africa Sees Third Finance Minister in a Week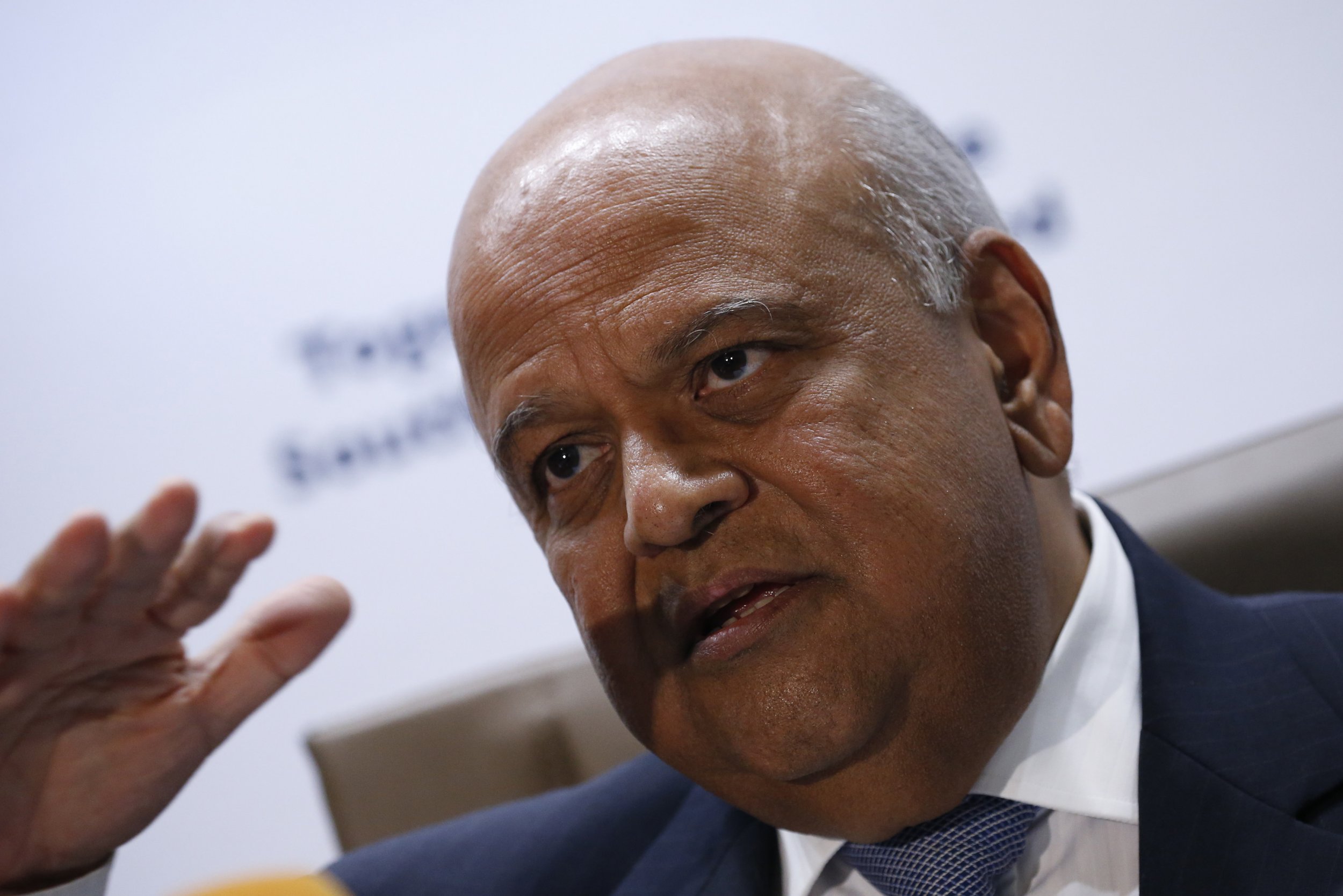 South Africa has its third finance minister in a week, after President Jacob Zuma re-appointed his former treasury chief, the BBC reported.
Pravin Gordhan, who served as finance minister between 2009 and 2014, was returned to his former post on Sunday, replacing David van Rooyen, who himself was only appointed on Wednesday. Van Rooyen's appointment had followed the controversial decision by Zuma, who was re-elected in August 2014, to remove the previous incumbent Nhlanhla Nene.
A statement from Zuma's office said that van Rooyen's appointment had been reconsidered after the president "received many representations" urging him to change his mind. The South African rand had plunged to a record low following van Rooyen's appointment with investors voicing concerns that they had never heard of the new minister.
The sacking of Nene sparked an outcry in South Africa, and even within Zuma's ruling African National Congress (ANC) party. More than 157,000 people signed a petition, launched on Thursday, calling for Zuma to step down as the hashtag #ZumaMustFall trended on Twitter. Opposition leaders Mmusi Maimane of the Democratic Alliance and Julius Malema of the Economic Freedom Fighters (EFF) were also calling for the president's resignation, or removal, by the ANC. Former ANC health minister, Barbara Hogan, who was sacked by Zuma in 2010, said Zuma's decision to axe Nene was "the final straw", that the president "has become a law unto himself" and therefore urged other party members to speak out, according to the Mail & Guardian.
In a statement released on Monday, Gordhan admitted that the past week's events had had a damaging effect on the South African economy, but added that the country would "stay the course of sound fiscal management" under his leadership. "We understand that it is our duty to continuously earn the trust and confidence of the South African public, and we commit ourselves to doing just that," said Gordhan.
The reasons for Nene's sacking were not immediately clear, though Zuma's office released a statement on Friday saying that the former finance minister was South Africa's nomination to head up the African Regional Centre of the New Development Bank, also known as the BRICS Bank.
Nene's removal is rumored to be linked to friction between him and the chairperson of South African Airways (SAA), Dudu Myeni, after Nene put the brakes on an SAA deal concerning the purchase of new aircraft. With Myeni's displeasure at the stalled SAA deal, and suggestion that Zuma and Myeni had been romantically involved and have a child together mooted as reasons behind Nene's dismissal, the president's office released a further statement on Saturday to quash what he deemed "malicious rumors."