South Africa: Who Is Mcebo Dlamini, the Johannesburg #FeesMustFall Leader?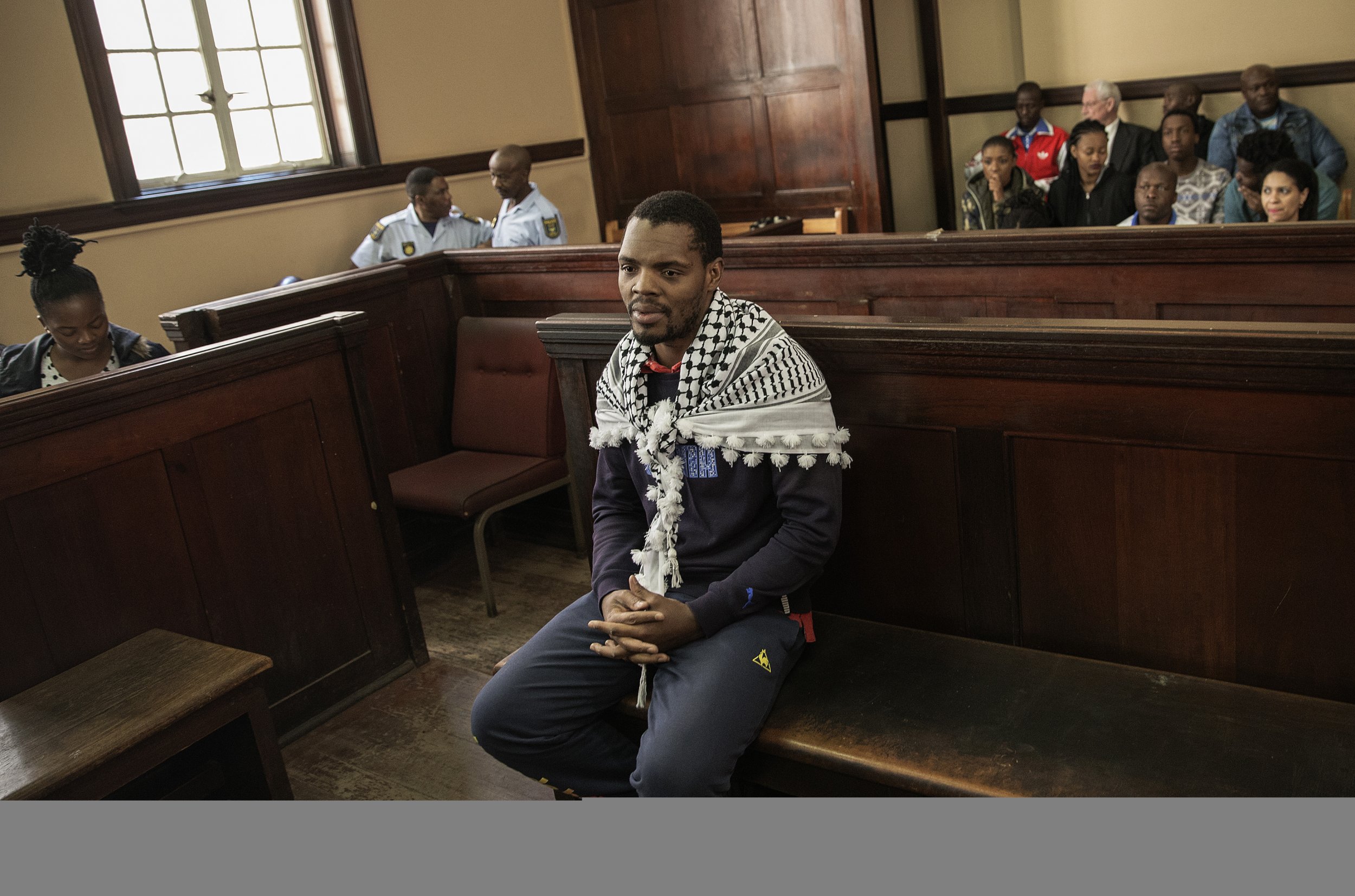 South Africa's universities have become a battleground.
In October 2015 student protesters adopted the banner of #FeesMustFall in response to a proposed hike in university fees for 2016. After South Africa's government, led by President Jacob Zuma, relented and promised no fee increase in 2016, the protests subsided. Since then protests have reignited and are becoming increasingly violent. The spark was a September 19 announcement by Blade Nzimande, South Africa's higher education minister, that universities would be allowed to raise their fees by a maximum of 8 percent in 2017.
The prestigious University of the Witwatersrand, based in Johannesburg, has become a central arena for such clashes. Disruption caused by the clashes caused the university to shut down on several occasions; part of the Wartenweiler library was set on fire; and, on one occasion, a Catholic priest was caught in the crossfire and hit by a rubber bullet, leaving his white robes blood-stained.
The #FeesMustFall movement at the institution—commonly known as Wits University—was headed up by Mcebo Dlamini, a 32-year-old former president of the university's Student Representative Council. Dlamini is currently studying for a master's degree in law, for which he is receiving a bursary from the state government.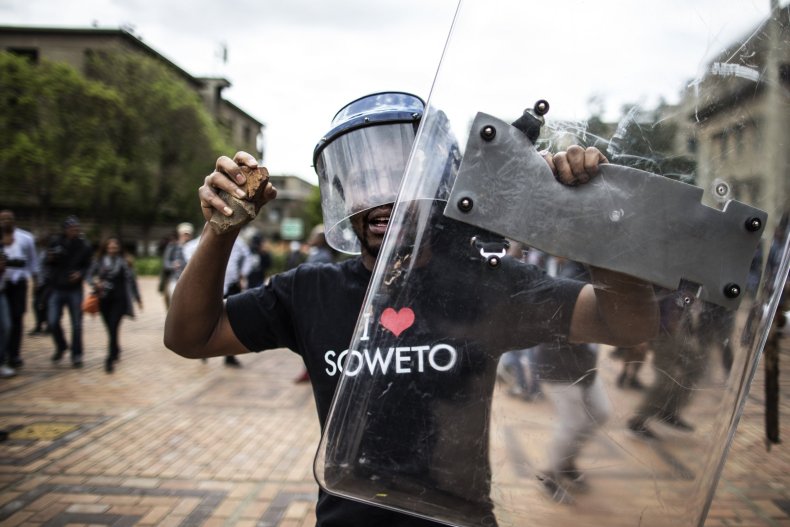 Now Dlamini, and not just his protests, has spawned a hashtag campign. In the early hours of Sunday, police arrested Dlamini at his residence on the university campus on multiple charges including public violence, theft, malicious damage to property and assault, South African news site eNCA reported.
When Dlamini appeared in Johannesburg Magistrate's Court on Wednesday he was denied bail. Dressed in a green jacket and wearing a white keffiyeh around his neck, the protest leader heard the court's magistrate, Albertus Roux, rule that Dlamini would not be able to maintain peaceful protests if he were released. His case was postponed until November 15.
The decision drew a chorus of condemnation among Dlamini's supporters on social media, who have started a campaign for his release using #FreeMceboDlamini.
During the hearing, Roux said there was evidence of Dlamini assaulting a police officer and said that the #FeesMustFall leader had ignored a court order, obtained by Wits University, that was intended to prevent protesters from disrupting academic activities.
The decision could well act as a touchstone for further disruption, and possibly violence, at Wits University. Several students said they are planning to petition the country's justice minister for Dlamini's release. Another #FeesMustFall leader at Wits University, Vuyani Pambo, told hundreds of students gathered outside the courtroom to support Dlamini: "We must not retreat and we must not surrender. The best thing we can do for those who [are] arrested and for those that are coming after us is to make sure that Wits University feels the wrath that we have."
Dlamini himself told reporters on Wednesday that his fellow protesters "must not despair" and must keep up demonstrations in his absence. "They are fighting for a genuine cause and the struggle must continue," he said.