Is South Africa a Target for Extremists?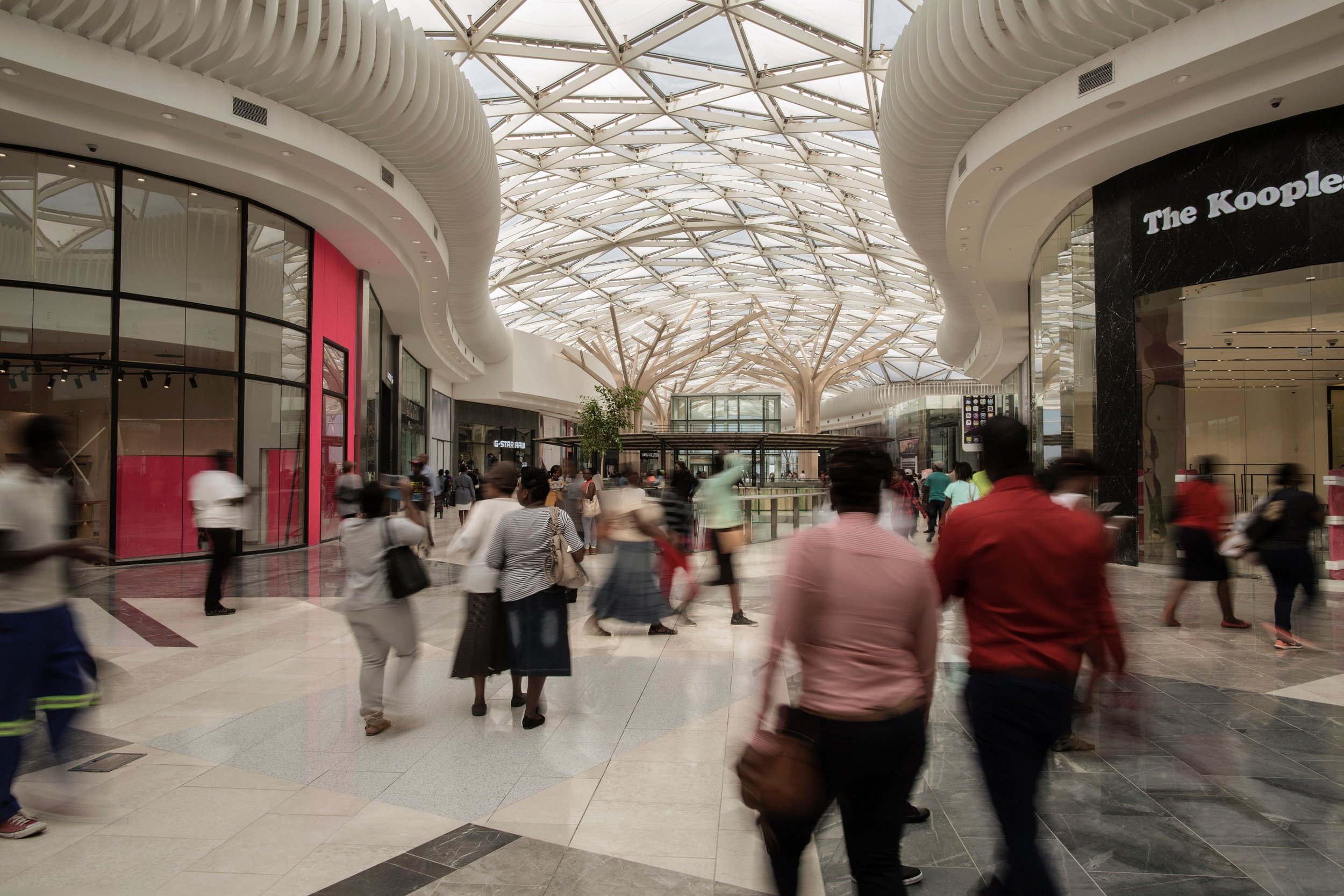 In South Africa, there is little history of militant attacks.
Since the end of the apartheid system in 1994, there have been very few events that could possibly be classed as extremist attacks. One such incident was the bombing of a Planet Hollywood restaurant in Cape Town in 1998, though this was linked to a Muslim vigilante group that was ostensibly targeting drug dealers in the area.
So it is understandable that there was considerable surprise among South Africans when the United States Embassy in South Africa's capital Pretoria issued a warning on Saturday that it had received information that "terrorist groups are planning to carry out near-term attacks against places where U.S. citizens congregate in South Africa," including shopping malls in Johannesburg and Cape Town.
The statement led to the British and Australian foreign offices putting out similar warnings, although it appears that both are based on the same information as the U.S. warning. South Africa's State Security Agency said on Monday that, while the country had noted and liaised with the U.S. authorities over the warning, there was nothing to worry about. "We remain a strong and stable democratic country and there is no immediate danger posed by the alert," said State Security Minister David Mahlobo.
The questions arises: Why were such alerts issued at this time? And why would an internationally recognised terrorist group want to attack South Africa?
U.S. policy is to issue a warning when intelligence is received, which is deemed to be credible, specific and which the security services are unable to counter. This suggests that the existence of some kind of threat must be taken seriously, according to Gareth Newham, South Africa researcher at the Pretoria-based Institute for Security Studies (ISS). "I don't imagine that the American and British governments would be doing this purely for scaremongering purposes," says Newham.
While South Africa has little history of being a target for attacks, there has been evidence of the country been used as a transit point for militant groups. Notorious Al-Shabab member, British national Samantha Lewthwaite—known as the White Widow—was found to have a South African passport. She is believed to have resided in the Johannesburg suburb of Mayfair for several years prior to the Somali militant group's attack on the Westgate shopping mall in Nairobi in September 2013, in which 67 people were killed. A Kenyan intelligence report compiled in the immediate aftermath of the Westgate attack also found evidence of Al-Shabab plans to attack other locations in the capital Nairobi, which were reportedly commissioned and financed from operatives within South Africa.
South Africa's neutral foreign policy has likely contributed to it not being attacked by militant groups, according to Ryan Cummings, director of African security company Signal Risk. "Our government is not embroiled in any kinds of terrorism operations on the continent or elsewhere. We have completely removed ourselves from the so-called war on terror," says Cummings. While groups like the Islamic State militant group (ISIS) have recently called for increased attacks on Western interests to coincide with the Muslim holy month of Ramadan, Cummings says it would be incongruent for such groups to attack countries that were not directly involved in fighting against them. "Terrorist groups don't act indiscriminately, acts of violence are employed to send very specific messages. I just don't understand what the message would be in South Africa," says Cummings.
Considering that the U.S. Embassy is unlikely to have issued the warning without some kind of basis, it begs the question as to whether South African commercial centers would be ready to deal with a Westgate-style attack in the worst possible scenario. South African malls have reportedly stepped up security measures in light of the warning, but Cummings says that his company has recorded more than 400 armed robberies of South African shops over the course of 24 months—a sign that there are holes in the country's security services. "There's a precedent already that security at our shopping centers and other public places is not what it should be," says Cummings. "It would be difficult to believe that all of a sudden overnight we're going to have the processes in place to counter terrorism at venues such as shopping centers.