South African Children Sue TB Joshua Over Nigeria Church Collapse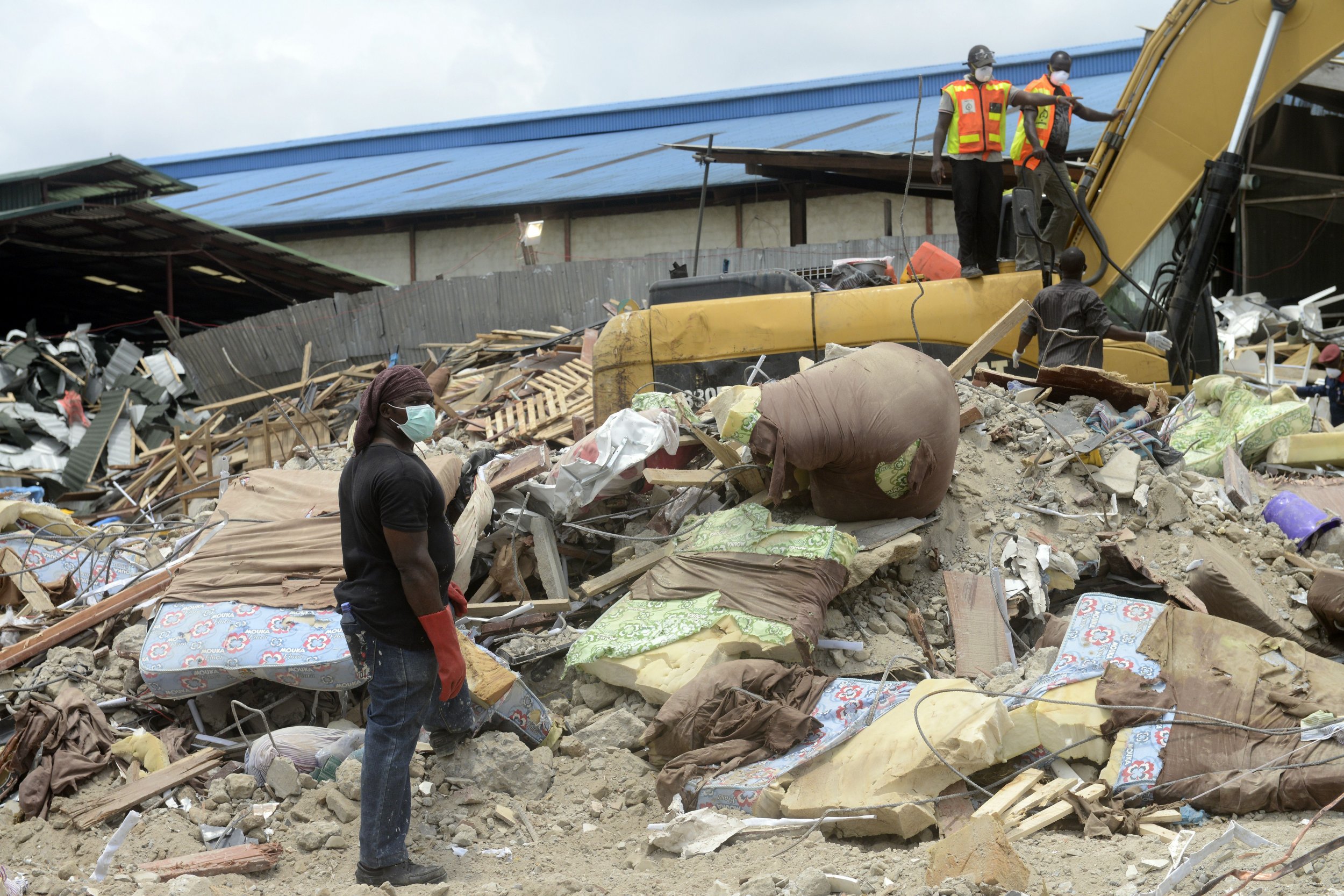 Two South African children are suing Nigerian mega preacher TB Joshua's church after their father died in the collapse of a church guesthouse in Lagos in 2014.
At least 115 people were killed on September 12, 2014 when a guesthouse belonging to Joshua's Synagogue Church of All Nations (SCOAN) fell apart. Joshua, one of Africa's wealthiest preachers , maintains that the collapse was caused by a mysterious aircraft hovering near the building at the time, but a Nigerian coroner ruled in July 2015 that SCOAN was culpable of criminal negligence, since the building had more floors than the foundation could hold, and that those responsible for its construction should be investigated.
Joshua, other SCOAN trustees and two engineers responsible for building the guesthouse were due to face trial in a Lagos court on Thursday, but the trial was adjourned until March 4 after the pastor's legal team submitted challenges to the court.
The father of the two children, aged three and six, was a South African named Kalambaie wa Kalambaie, who died aged 35 in the guesthouse collapse, the BBC reported on Wednesday. Their lawyer, Bolaji Ayorinde, told the BBC that he had received many requests from families of those who died in the disaster about potential legal action.
The children are making the claim through their mother, Amina Busseh Bashi, a citizen of Democratic Republic of Congo, according to Nigerian newspaper Punch , and are claiming 8.8 million South African rand ($560,000) in compensation, which is supposed to cover monies that their father would have been expected to provide until he turned 70. The children are making the claim against Joshua, the two engineers and their companies, the negligence of whom they say led to their father's death.
Also included in the claim is the Lagos State Attorney General and the Lagos Ministry of Urban Planning, which the claimants say failed in their duty of regulating the construction of the guesthouse. The children are also reported to be seeking 30 million naira ($151,000) to cover the cost of filing the suit, according to Punch .
Joshua was estimated to be worth $10-15 million in 2011 by Forbes . His popular ministry includes claims of healings and prophecies of world events, including the death of Michael Jackson.