Dispute Over 'Electric Chair or Firing Squad' Law Should Not Halt Executions: Judge
A judge in South Carolina has denied a bid to block two upcoming executions as she weighs a lawsuit over the state's new death penalty law.
South Carolina is set to carry out executions for the first time since 2011 because of a new law that essentially forces condemned inmates to choose between the electric chair or a firing squad.
State Circuit Judge Jocelyn Newman decided to allow the planned June executions of Brad Sigmon, 63, and Freddie Owens, 43, to go ahead after their attorneys argued they shouldn't be executed because the change in the law is unconstitutional, The State newspaper reported.
Their attorneys say the men can't be electrocuted or shot since they were sentenced under a prior law that made lethal injection the default execution method. They also questioned why the state could not obtain lethal injection drugs and why it could not offer a firing squad as an execution method.
But Newman declined to issue an injunction on Tuesday, saying the men "have little likelihood of success" on their claims.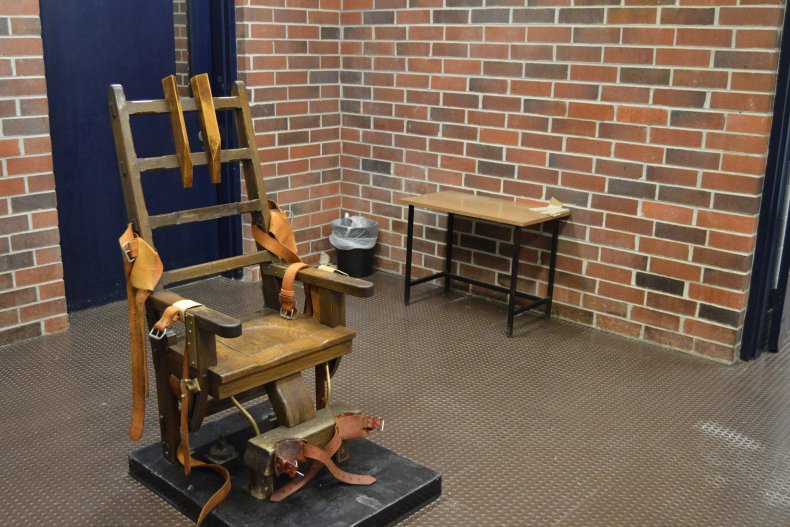 If the executions go ahead as planned, both men would likely die via electrocution as officials have not obtained any lethal injection drugs nor put together a firing squad, the Associated Press reported.
Sigmon and Owen are also seeking to block their executions in federal court, where they have argued that the electric chair violates the Eighth Amendment, which protects citizens from cruel and unusual punishment.
Sigmon's execution was set for June 18 after officials said the state's 109-year-old electric chair was ready for use, while Owens is scheduled to die the following week, on June 25.
Sigmon was sentenced to death after being convicted in 2002 of killing his ex-girlfriend's parents with a baseball bat. Owens was handed a death sentence for the 1997 murder of of a convenience store clerk during an armed robbery.
Their lawsuit was filed after South Carolina's Gov. Henry McMaster last month signed into law a bill aimed at restarting executions in the state after the decade-long pause.
The lethal injection is still the state's default method of execution, but the new law requires inmates to choose between electrocution and a firing squad if the drugs are not available.
South Carolina last executed an inmate, Jeffrey Motts, in May 2011.
The state's supply of lethal injection drugs expired two years later, according to the Death Penalty Information Center, and officials have struggled to obtain them in the years since.
The state is among eight that still use the electric chair, and the fourth (after Mississippi, Oklahoma and Utah) that permits the use of a firing squad.
Attorneys for Sigmon, Owens and the South Carolina Department of Corrections have been contacted for comment.