South Carolina Krispy Kreme Staff Attacked in Doughnut Flavor Selection Row
Two Krispy Kreme employees in South Carolina were attacked during a row about a doughnut selection, according to police.
Spartanburg Police Department (SPD) officers raced to the Krispy Kreme store at 354 North Church St. last weekend after they were alerted to reports of an assault at 7:15 p.m. on May 1.
Witnesses told police a man and woman were involved in a row with an employee at the drive-thru.
A police report, seen by CBS17, said the argument began when the customer asked for doughnuts that were not available at Krispy Kreme.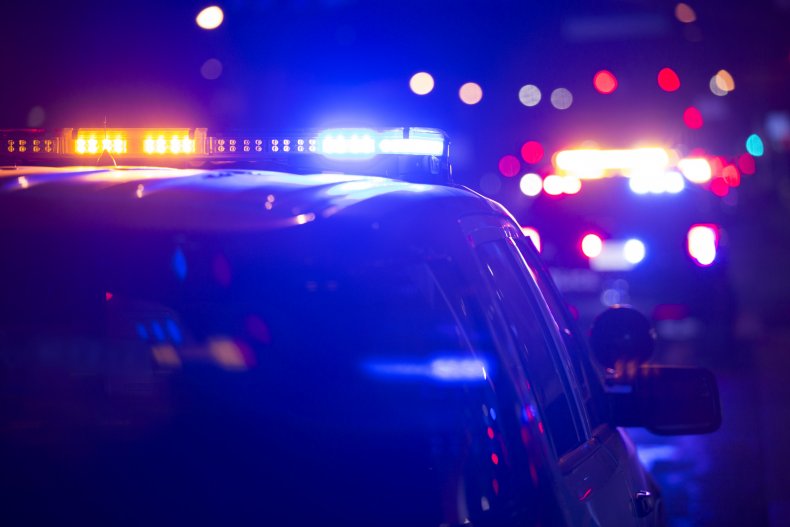 According to the network, the situation escalated and the employee then agreed to fight the customer if that was what they wanted to do.
The police report added the employee went to challenge the customers but was pulled back inside.
However, the customers came inside the store and attempted to get behind the counter, but were blocked off by a female worker and her male colleagues.
The report stated that the male suspect shoved a male employee to the ground which caused him to hit his head, according to CBS17.
A female employee then tried to separate the two men as she believed the suspect would continue to attack her colleague.
At this point, the woman who was with the suspect yelled "don't touch or talk to my man," according to the report. The woman then shoved the female employee to the ground, CBS17 reported.
When police arrived they found the female employee had bruises on the right side of her chin and around her left eye while the male worker had a lump on his head. They were both taken to a nearby hospital.
The SPD has since said they believe the male suspect is Christopher McKoy, while the woman he was with has not been identified.
When Greenville County went to his home they did not find him or the vehicle he had driven to the store. Police are still searching for the suspects.
Newsweek has contacted the SPD for comment.
The assault is only the latest case of employees being attacked at their place of work.
Earlier this year, a woman in Georgia was arrested after she allegedly attacked a McDonald's worker following an argument about her food order.
According to The Macon Telegraph, the woman assaulted an employee at the Atlanta branch by pulling her hair and jumping over the counter.
The Dunwoody Police Department said in a Facebook post: "Officers responded to the McDonald's on Perimeter Center West regarding a female customer who was upset about her food order.
"She then assaulted an employee by pulling her hair and jumping over the counter, throwing items. Officers responded and took the female in custody. She was then transported to DeKalb County Jail where her evening meal will be much different than the quarter pounder with cheese she ordered."