South Carolina Middle Schooler Allegedly Shot, Killed by Fellow 12-Year-Old
A student at a Greenville, South Carolina, middle school died after a shooting at the school on Thursday, according to the Greenville County Sheriff's Office.
The sheriff's office said that it has detained a suspect, a 12-year-old male, the Associated Press reported. The suspect was found under a deck at a nearby home, according to officials.
Greenville County Sheriff Hobart Lewis said at a news conference the boy is charged with murder, possession of a firearm, and possession of a weapon by someone under 18. Lewis said the boys knew each other but a motive was unclear, the AP reported.
The shooting, which occurred at Tanglewood Middle School, saw more than 100 deputies respond to the scene, according to local news station KTVO. This incident was the most recent of several cases involving gun violence throughout the U.S. in the past few days, including a man who allegedly shot dead his colleague while they traveled on Interstate 85 in Georgia on Monday. In other incidents, a man was fatally shot during an alleged dispute at a Los Angeles-area illegal gambling den on Tuesday, and a school police officer in Atlanta shot a student's parent who showed up on campus with a gun on Wednesday.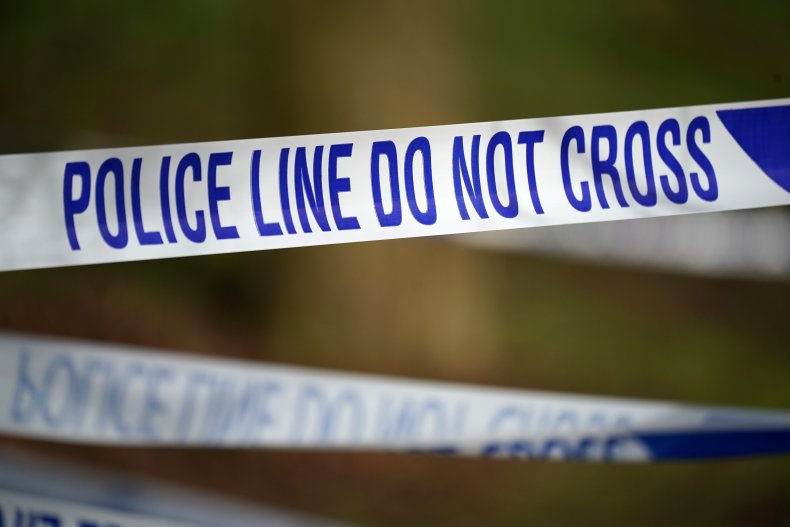 The Greenville County School District said in a statement obtained by local news station WHNS that it received reports at about 12:30 p.m. of shots fired inside Tanglewood Middle School.
Multiple law enforcement responded to the scene, and all students were being transported to Brookwood Church at 580 Brookwood Point Place in Simpsonville, the statement indicated. Parents were directed to pick up their children at that site instead of at the school.
Footage posted on Twitter by a reporter with WHNS showed school buses lining up outside the school to transport students to the reunification site.
The family of the boy killed named him as Jamari Cortez Bonaparte Jackson in a statement.
"We are all devastated by today's tragedy. We love Jamari dearly," the family said in the statement released by the community justice group Fighting Injustice Together.
Lewis said at the news conference that the shooting at Tanglewood Middle School was a "terrible, terrible situation," but he lauded the "incredible" response by law enforcement and other officials.
"It's been a very trying situation for sure. Our heart goes out to the family, all the families involved," Lewis said.
"We certainly ask that you pray for the family of the victim, but also for children at the school," he added. "It's a very traumatic time for them, so please keep them and their families and your thoughts and prayer."
Newsweek has reached out to the Greenville County Sheriff's Office for additional information and comments but did not hear back by publication time.
Update 3/31/22, 7:15 p.m. ET: This article was updated with additional information and a new headline.