A South Carolina woman who was killed in an alligator attack earlier this month on Kiawah Island, around 25 miles outside Charleston, was most likely mistaken for a deer while standing at the water's edge, according to the South Carolina Department of Natural Resources (SCDNR).
Cynthia Covert, a 58-year-old resident of Johns Island in South Carolina, was reported to have tried to "pet" the alligator before she was pulled into the pond behind her friend's home where the attack occurred, according to witnesses.
SCDNR Assistant Chief of Wildlife Sam Chappelear told McClatchy News: "It [the alligator] did not have a history of coming out of the water onto land. Based on eyewitness accounts, the individual was videoing the alligator and walked up to the water's edge while the gator was still fully immersed in the lagoon and got close enough to bend over and attempt to pet the gator. That's when she got pulled into the water by her leg."
He confirmed the alligator lived in the pond for at least 20 years and had previously been "observed taking a deer at the water's edge."
"There was nothing unusual here as it relates to the alligator. It has a history of doing what alligators do," he added. "Alligators are opportunistic feeders that wait for prey to get close enough to the water or enter into its environment (the water) before attempting to take it. Alligators do not travel across land looking for its prey to chase."
Since 1976, there have been 23 reported cases of human injuries attributed to alligators, three of which were fatal, including that of Covert. However, her death was not a result of the alligator's bite. She died from drowning after the reptile clenched her leg and dragged her under water.
The other two deaths included an elderly resident who was found in a lagoon with alligator marks, while another resident was attacked while walking a dog along the water's edge.
"The gator lunged for the dog and the leash was wrapped around the owner's hand and the owner got pulled into the water and drowned," Chappelear said.
All three deaths involved alligators that were eight feet or longer in length, he noted.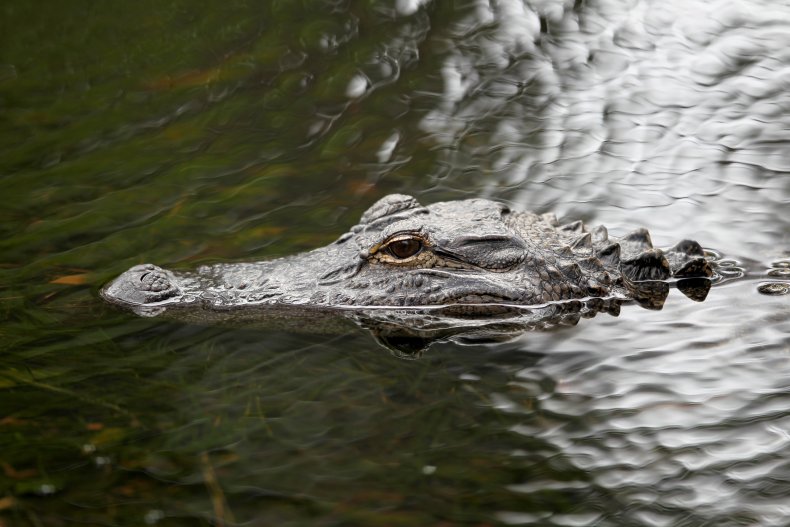 Kiawah Island is home to nearly 700 alligators and "people live, work, and recreate in close contact with alligators everyday on Kiawah. Given this situation, interaction between people and alligators is inevitable," the official website of the Town of Kiawah Island (TOKI) states.
"The goal of both the Town of Kiawah Island (TOKI) and the Community Association (KICA) is that this interaction be as safe as possible. For this reason, TOKI and KICA have developed a research program to better understand the behavior and movements of Kiawah's alligators in an effort to increase awareness and safety across the island," it notes.
The TOKI website highlights the following "Alligator Safety" warnings:
Stay at least 60 feet (four car lengths) away from alligators.
Do not feed alligators.
Do not crab or fish near alligators.
Do not throw used bait or fish parts back into water after fishing or crabbing.
Do not throw objects at alligators or harass them in any way.
Keep children and pets away from the edges of lakes and ponds.
Keep out of secluded pond areas where alligators may nest. Females are very protective of their nest and young
Back in September last year, a group of hunters in South Carolina managed to kill a massive 12-foot alligator, weighing around 726 pounds, which they found in the Santee River. They spent hours wrestling with the reptile before eventually killing it using a handgun.