China's 'Unsafe' Aerial Intercepts at Sea 'Should Worry Us All': Austin
U.S. Defense Secretary Lloyd Austin on Saturday criticized recent aerial intercepts by Chinese fighter jets over the East China and South China Seas.
"We've seen an alarming increase in the number of unsafe aerial intercepts and confrontations at sea by PLA aircraft and vessels," Austin said at the Shangri-La Dialogue defense summit in Singapore.
During the summit, he took aim at China for its tension with Taiwan and for its "coercive and aggressive" approach towards its territorial claims in the South China Sea.
'Dangerous intercepts'
"In February, a PLA Navy ship directed a laser at an Australian P-8 maritime patrol aircraft, seriously endangering everyone onboard. And in the past few weeks, PLA fighters have conducted a series of dangerous intercepts of allied aircraft operating lawfully in the East China and the South China Seas. Now this should worry us all," Lloyd said.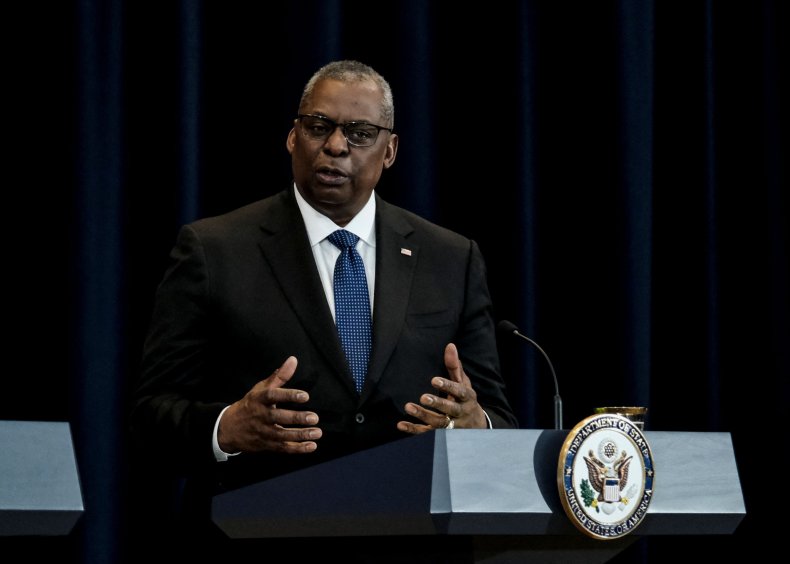 His remarks come after Australia claimed that a People's Liberation Army (PLA) Air Force fighter jet intercepted one of its surveillance planes near Paracel Islands last month, according to The Age.
The Australian surveillance plane was carrying out a "routine maritime surveillance activity" in international airspace. Australia's department of defense said recently that the intercept "resulted in a dangerous manoeuvre which posed a safety threat to the P-8 aircraft and its crew."
Australian Minister of Defense Richard Marles said the Chinese fighter jet "cut across the nose" of the P-8 aircraft "at very close distance."
He added that the Chinese J-16 aircraft "released a bundle of chaff, which contains small pieces of aluminum, some of which were ingested into the engine of the P-8 aircraft," and that it was "very dangerous."
China said that it warned the Australian surveillance plane that it was getting closer to an airspace that it claims as its own, even though the aircraft was over international waters, according to The Age.
Meanwhile, Canada also alleged that its military aircraft in Asia were harassed by Chinese planes in international airspace near North Korea.
'Potential Collision'
"In these interactions, PLAAF aircraft did not adhere to international air safety norms. These interactions are unprofessional and/or put the safety of our RCAF personnel at risk. In some instances, the RCAF aircrew felt sufficiently at risk that they had to quickly modify their own flight path in order to increase separation and avoid a potential collision with the intercepting aircraft," the Canadian Armed Forces said in a statement.
During the Saturday summit, Austin confirmed that the U.S. and its allies will continue to fly, sail, and operate wherever international law allows.
"Our policy is unchanged and unwavering. It has been consistent across administrations. And we're determined to uphold the status quo that has served this region so well for so long," he said.
Newsweek reached out to China's Ministry of Foreign Affairs for comment.