Australia Reports China Fighter Jet Harassment Days After Canada Does Same
Australia's department of defense said Sunday that a Chinese fighter jet recently intercepted one of its surveillance aircrafts in the area of the South China Sea, days after Canada made a similar claim. This comes as China's military has been rapidly expanding its capabilities in recent years, and showing an increased assertiveness.
The department detailed the incident, which allegedly occurred on May 26, while a surveillance aircraft was conducting "routine maritime surveillance activity" in international airspace, according to Reuters.
"The intercept resulted in a dangerous manoeuvre which posed a safety threat to the P-8 aircraft and its crew," the department stated.
Australian Minister of Defense Richard Marles said the Chinese J-16 aircraft "cut across the nose" of the P-8 aircraft "at very close distance," according to the Associated Press. He added that the J-16 "released a bundle of chaff, which contains small pieces of aluminum, some of which were ingested into the engine of the P-8 aircraft," and that it was "very dangerous."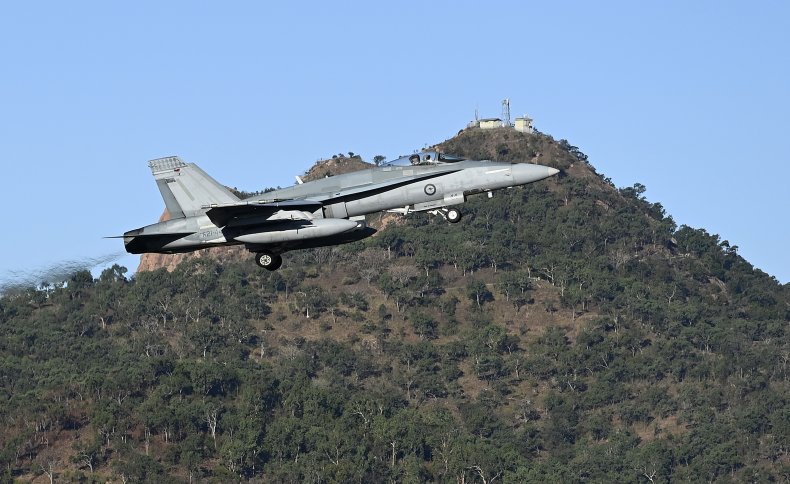 Australian Prime Minister Anthony Albanese said that officials have expressed concerns about the alleged incident to Beijing.
Australia's claim come days after Canada said that its military aircraft in Asia had been repeatedly "buzzed" by Chinese aircraft in international air space near North Korea.
"In these interactions, PLAAF aircraft did not adhere to international air safety norms. These interactions are unprofessional and/or put the safety of our RCAF personnel at risk. In some instances, the RCAF aircrew felt sufficiently at risk that they had to quickly modify their own flight path in order to increase separation and avoid a potential collision with the intercepting aircraft," the Canadian Armed Forces said in a statement earlier this week.
The alleged incidents came while Canadian aircrafts were participating in Operation NEON, a multinational effort to enforce United Nations sanctions on North Korea.
Sources told Global News on Wednesday that Canadian planes had experienced 60 intercepts from Chinese jets since the end of last year, and that in some incidents Canadian pilots can see Chinese pilots raising their middle fingers.
Newsweek has reached out to the Chinese Foreign Ministry for comment.
At the end of May, Taiwan's defense ministry claimed the Chinese military flew at least 30 warplanes into the skies near southwest Taiwan in one of the largest air force exercises of the year.
In a separate incident at the beginning of last month, Taiwanese Ministry of National Defense said that 18 Chinese aircraft had entered Taiwan's "southwest" Air Defense Identification , amid rising tensions.