Beijing Has No Claim to South China Sea 'Islands,' Hague Tribunal Rules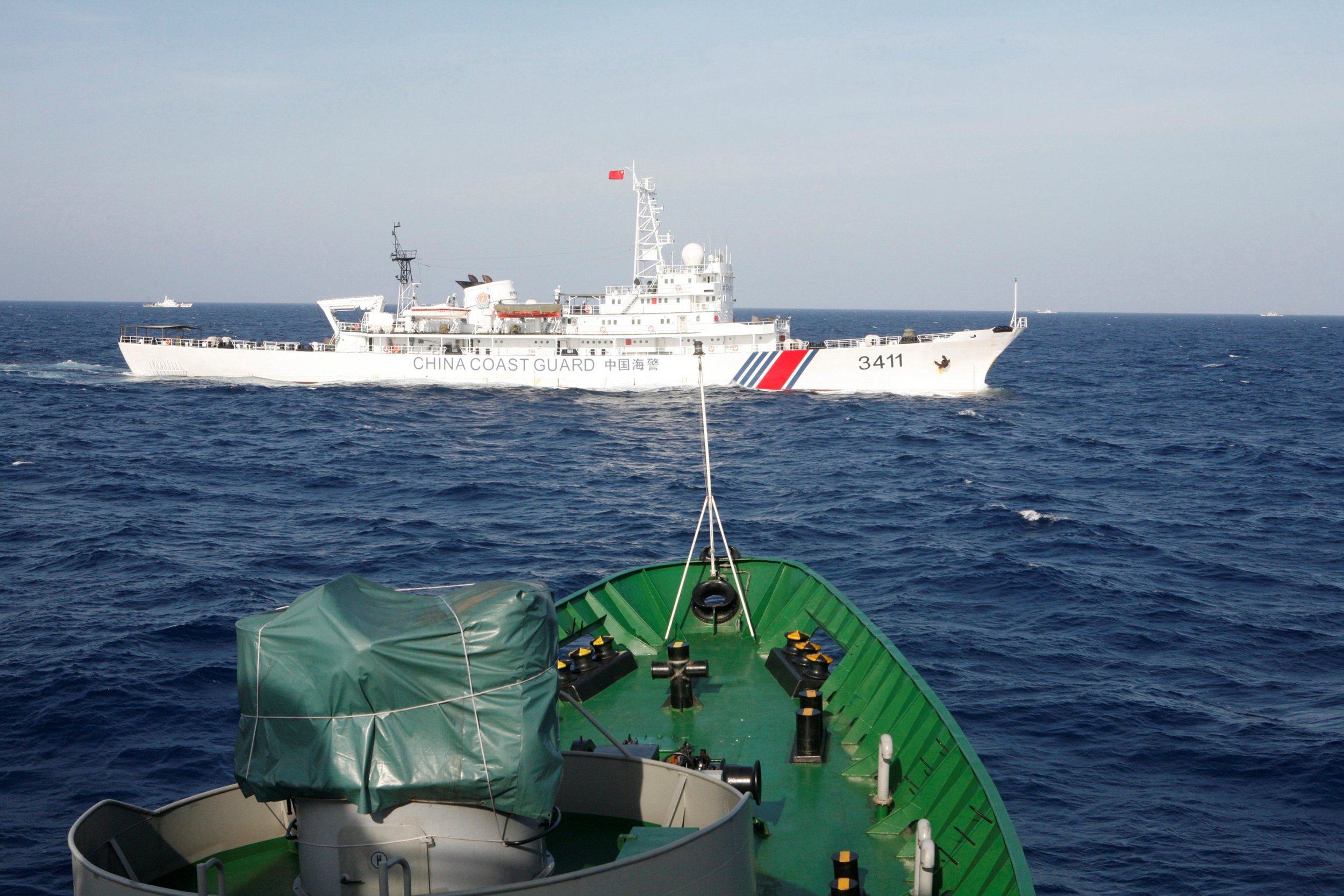 China's contentious claim over contested waters in the South China Sea has been rejected by an international tribunal in the Hague's Permanent Court of Arbitration.
The dispute has been ongoing for years, with China claiming a majority chunk of the waters, which neighboring Vietnam, the Philippines, Taiwan, Malaysia and Brunei have all disputed. Two small, above-water land masses known as the Spratly islands and the Paracels have been claimed by several of these countries, including China. China holds that it has sovereign control over the Spratly and Paracels and its sovereign waters should be calculated from the coast of these "islands," not from the coast of mainland China.
The international tribunal ruled that Philippine fishermen should be allowed access alongside Chinese fishermen in the contested waters and dismissed China's claims that land elevations in the regions can be considered islands.
Currently, only recognized islands grant their sovereign state a 200-nautical mile exclusive economic zone around them. The tribunal found that China has no basis to claim any elevations in the waters allowed them a widening of their waters.
According to the tribunal, the Philippines brought the case to the Hague, the decision of which is binding but difficult to enforce. China has said it does not recognize the tribunal's authority on the matter and it will not abide by the decision.
The ongoing wrangling in the South China Sea has also involved a military aspect, as the U.S. has significant military presence in the region. Meanwhile, China has performed military exercises in the waters, while also constructing what appear to be man-made islands in the Spratly archipelago, where they have practiced military jet landing.