South Dakota Judge Appointed by Trump Ally Kristi Noem Rejects Marijuana Legalization
A South Dakota judge overturned a voter-approved constitutional amendment to legalize marijuana on Monday.
Amendment A would have legalized marijuana for recreational use and was approved by over 54 percent of South Dakota voters last November. Republican Governor Kristi Noem, a close ally of former President Donald Trump, opposed the legalization effort and moved to reject the amendment after it passed, arguing that it should be overturned on technical grounds.
Circuit Judge Christina Klinger, who was appointed by Noem in 2019, agreed with the governor and invalidated the amendment late Monday afternoon. Klinger's ruling asserted that the amendment dealt with more than one issue and was therefore a revision to the state constitution rather than an amendment.
"Amendment A is unconstitutional as it includes multiple subjects in violation of [the South Dakota constitution] and it is therefore void and has no effect," Klinger wrote in the ruling. "Furthermore, Amendment A is a revision as it has far-reaching effects on the basic nature of South Dakota's governmental system."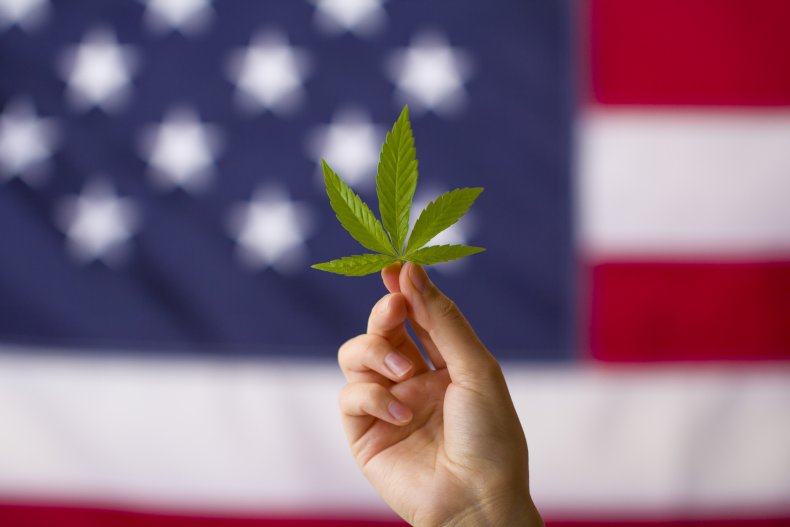 The ruling was the result of a lawsuit brought by South Dakota Highway Patrol Superintendent Col. Rick Miller and Pennington County Sheriff Kevin Thom shortly after the election. Noem had directed Miller to file the lawsuit on her behalf, according to an executive order that the governor issued on January 8.
Miller and Thom said they were "pleased" with the decision in a statement on Monday, according to KELO. Marijuana advocates had a different view and quickly vowed to appeal the ruling.
"We disagree with the ruling and we are preparing our appeal to the South Dakota Supreme Court," South Dakotans for Better Marijuana Laws, a group that championed the amendment and fought the court effort to invalidate it, said in a statement posted to Facebook.
Noem insisted that South Dakota voters had made "the wrong choice" after they voted to legalize marijuana in November. On Monday, she celebrated the ruling to overturn the choice and expressed confidence that the South Dakota Supreme Court, which includes two justices she appointed, will uphold the decision should it be appealed. The South Dakota Supreme Court consists of five justices.
"Today's decision protects and safeguards our constitution," Noem said in a statement obtained by Newsweek. "I'm confident that South Dakota Supreme Court, if asked to weigh in as well, will come to the same conclusion."
A separate measure legalizing medical marijuana, which passed with nearly 70 percent of the vote, was not affected by Monday's ruling.
Polling indicates growing and widespread U.S. support for both medical and recreational marijuana legalization. A November 2020 Gallup poll found that 68 percent of Americans support legalization, although 52 percent of Republicans were opposed.
Newsweek reached out to South Dakotans for Better Marijuana Laws for comment.