South Dakota Republicans Halt Kristi Noem's Abortion Bill, Shock Governor
A South Dakota House committee declined to hold a hearing on Wednesday on Republican Governor Kristi Noem's proposed draft legislation that would ban nearly all abortions in the state, effectively ending the bill's chances in a move that surprised the governor.
Republican lawmakers in the state applauded Noem's bill when it was introduced, and Republicans across the country have taken up dozens of abortion bills varying from restrictions to total bans as the U.S. Supreme Court will issue a ruling later this year in an influential case that could undermine or entirely overturn the landmark 1973 ruling in Roe v. Wade.
The Republican-led House State Affairs Committee declined to give the bill a hearing, citing concerns that the bill that would ban abortions after cardiac activity can be detected at around six weeks of pregnancy could conflict with other legal battles over other abortion restrictions the state is involved in, according to the Associated Press.
The proposal South Dakota bill is structured similarly to the Texas law that has been contested in lawsuits since its introduction, and would ban abortions after six weeks and allows for a $10,000 fine against those who aid in the procedure that would be enforced by private citizens through lawsuits rather than criminal charges.
Noem said Wednesday that she was surprised at the committee's decision and that it is a rare move for a committee to not give a bill a hearing, something she doesn't think has happened in decades, according to Dakota News Now.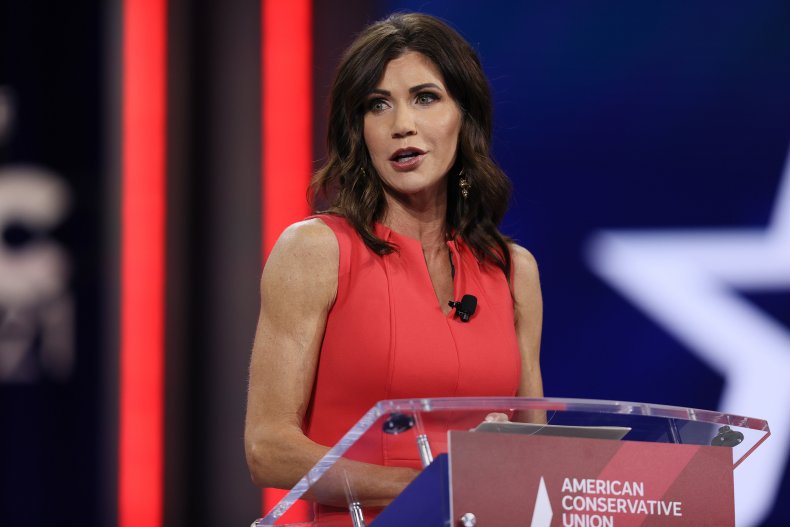 "They're not listening to national leaders in the pro-life movement on the momentum we have in front of the Supreme Court and what this legislation means to South Dakota," Noem told reporters, according to AP.
AP also reported that she said she didn't believe her proposal "takes any credibility away from the case in front of the Supreme Court."
Opponents of the bill and other abortion legislation pushed by Noem said one setback for the governor doesn't change the fact that she is trying to restrict and ban abortions across the state.
"Don't be fooled by the political games because the fact remains that Governor Noem is pushing a Texas-style abortion ban and fully supports decimating reproductive rights in our state," Kristin Hayward, advocacy manager of Planned Parenthood South Dakota Action Fund, said in a statement to AP.
Lawmakers on the committee said they believed adopting the bill would be "premature" considering the other legal battles the state is part of regarding abortion and the upcoming rulings from the Supreme Court and other federal judges on the cases from Mississippi and Texas, according to the Sioux Falls Argus Leader.