South Korea Could Announce Peace With North 'by the End of the Year'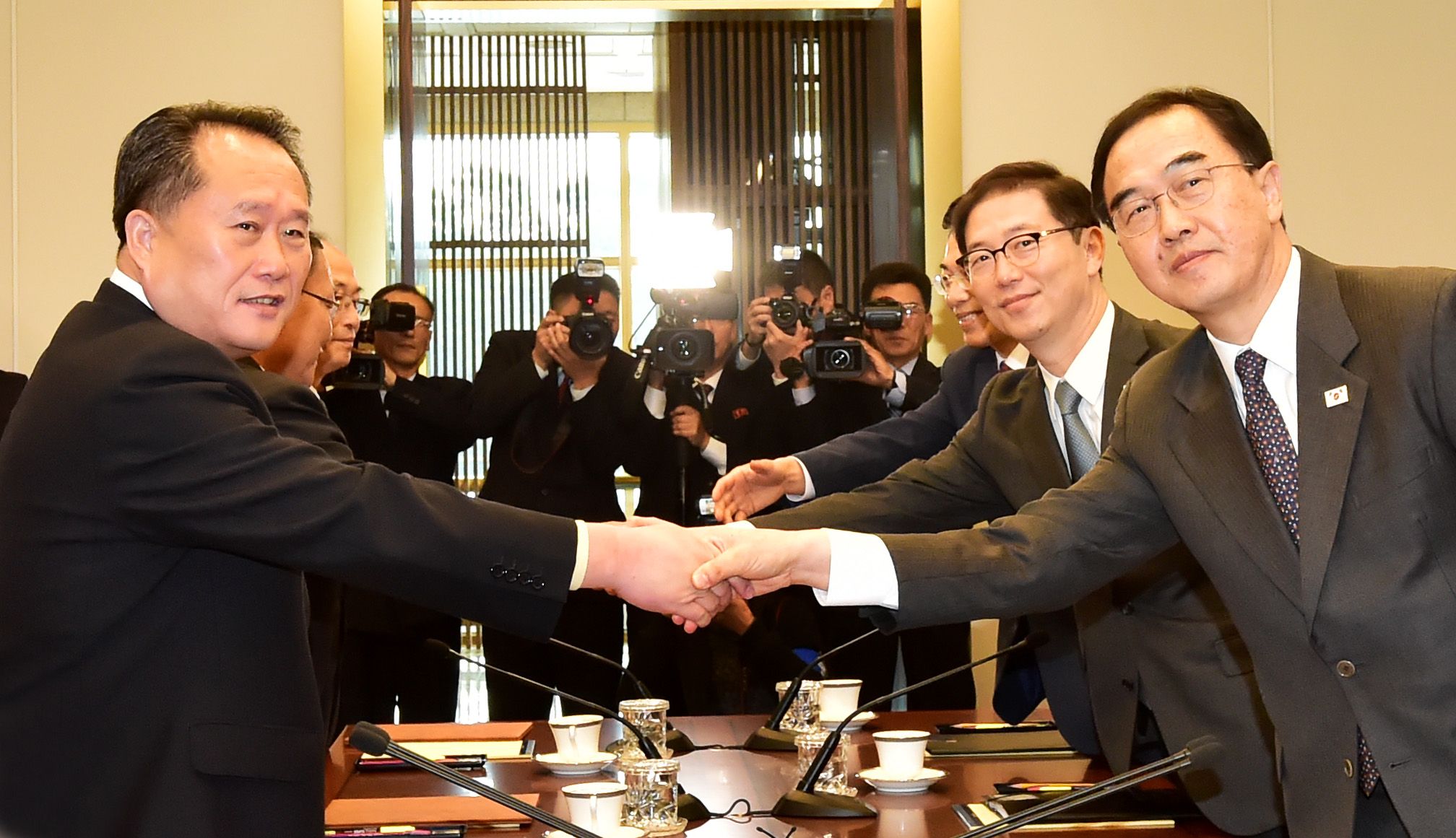 South Korea said that the country could declare an end to its decadeslong feud with its nuclear-armed northern neighbor before next year, as the two continued historic peace talks.
North and South Korea have technically remained at war since fighting a bloody conflict in the 1950s, but Pyongyang has pushed for an early declaration of peace from Seoul and its Washington ally as the secretive militarized state negotiates the surrender of its nuclear weapons. Addressing lawmakers on Monday, South Korean Unification Minister Cho Myoung-gyon said his team was "working on realizing [the end-of-war declaration] by the end of the year."
"I think it is possible at this moment," he added, according to South Korea's official Yonhap News Agency.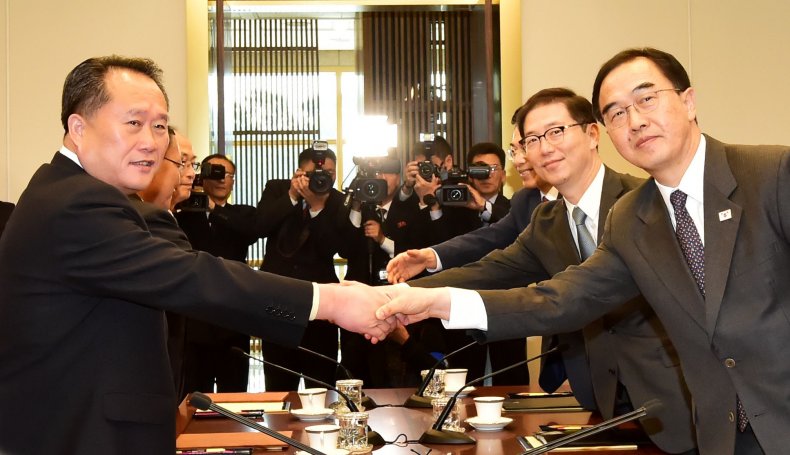 The news came shortly after the South Korean Defense Ministry announced that both sides—alongside members of the U.S.-led United Nations Command—finished dismantling military posts, removing mines and withdrawing armed troops from the Joint Security Area, the section of the border in which North and South Korean soldiers famously stood face-to-face. The 160-mile demilitarized zone has separated the two Koreas since their Cold War-era conflict ended in a stalemate, but both countries are taking steps to change this.
Since North Korean supreme leader Kim Jong Un reached out to South Korean President Moon Jae-in at the beginning of the year for potential peace talks, the two leaders have held a record amount of meetings—the most recent of which took place last month. President Donald Trump himself became the first sitting U.S. president to meet a North Korean ruler in June and has placed faith in Kim's vows to abandon weapons of mass destruction in exchange for peace.
While Moon has quickly pursued diplomatic efforts with North Korea, a perceived slowdown in Kim's denuclearization efforts has raised concerns among Trump administration officials and South Korean conservatives, such as the Liberal Korea Party (LKP). North Korea's state-run media outlets have frequently criticized the LKP for blocking a peace declaration, with a Korean Central News Agency commentary on Tuesday calling the party a "group of traitors."
The U.S. has so far refused to declare peace or lift international sanctions against North Korea until it shuttered the nuclear program it has long argued was critical for its survival. U.S. special representative on North Korea Stephen Biegun said during a press conference Monday, alongside his South Korean counterpart Lee Do-hoon, that both Seoul and Washington "have a shared goal here, which is to bring an end to 70 years of war and hostilities on the Korean peninsula," according to Reuters.
"The primary requirement for us to get to the end point is to achieve final, fully, verified denuclearization of North Korea," said Biegun. "I am absolutely certain we can do this together."