A senior South Korean police officer has warned any would-be South Korean cannabis tourists heading to Canada they could still be punished on their return if found to have smoked while away.
Last week, Canada became only the second country in the world to legalize recreational cannabis on a national scale, prompting suggestions that travelers from less liberal nations could head to the country to sample the newly available product.
But the South Korean law enforcement official suggested than any citizens with such a plan might still face justice at home, The Korea Times reported. The threat was especially aimed at the 23,000 South Korean students living in Canada, the newspaper said.
Yoon Se-jin, head of the Narcotics Crime Investigation Division at Gyeonggi Nambu Provincial Police Agency, told potential Korean cannabis consumers, "Weed smokers will be punished according to the Korean law, even if they did so in countries where smoking marijuana is legal. There won't be an exception."
South Korean law is applicable to all citizens whether at home or overseas. This has allowed the government to prosecute those who indulge in drug use or gambling—also illegal in South Korea—while abroad.
South Korea maintains strict anti-drug laws, and officials take pride in the characterization of the country as a "drug-free nation." Those convicted of growing, possessing, transporting or consuming cannabis can face up to five years in jail or a maximum fine of 50 million South Korean won (around $44,000).
Around 12,000 drug arrests were made in South Korea in 2015 out of a total population of 50 million people, The Guardian reported, and celebrities caught smoking cannabis must often undertake apology tours in front of the media. Last year, 8,887 drug crimes were recorded, including 1,044 cannabis-related incidents, The New York Times said.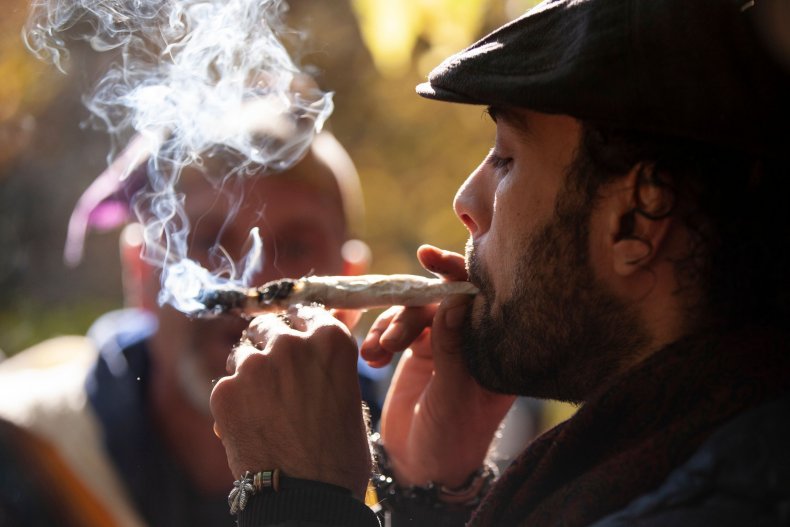 It is unclear how authorities would target or test those suspected of indulging while in Canada, and returning travelers are generally not drug tested. Lee Chang-hoon, a professor in the department of police administration at Hannam University in Daejeon, told The Guardian police could focus on known narcotics criminals returning to the country, especially those they suspect might be trying to smuggle drugs into the country.
Despite the hard line issued by Yoon, Lee told the newspaper judges would be more likely to deliberate each case on an individual basis, possibly being more lenient in cases in which medicinal cannabis was involved.
According to the country's Yonhap News Agency, cannabis was popular among South Koreans until it was banned by Dictator Park Chung-hee in 1976. Used both for making hemp fabric and as a recreational drug, the plant's use was especially common in musical and artistic circles, where it was considered helpful in finding inspiration.
According to The New York Times, the drug became popular thanks to American soldiers who came to the country to fight in the Korean War in the 1950s.