Canada has officially become the second country in the world to fully legalize and regulate marijuana nationwide after legislation came into effect on Wednesday.
Although many nations have been re-examining their policies toward cannabis as of late, with some legalizing the plant for medical use and others allowing recreational consumption in some circumstances, Canada is only the second nation in the world to fully legalize nationwide.
Analysts suggest this will have significant implications for the rest of the world, and several nations, such as Georgia and Lebanon, have pointed to Canada's example as they consider changes to their existing cannabis policies.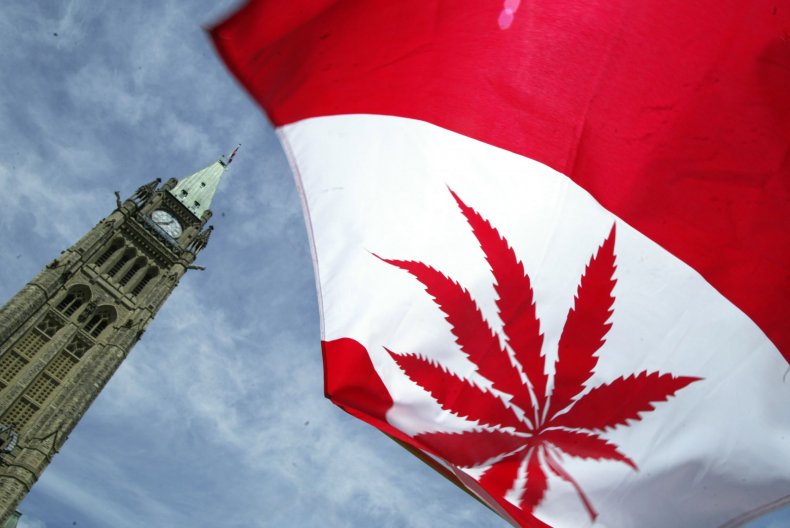 "As just the second country and the first G7 nation to end marijuana prohibition, Canada has positioned itself as a global leader for cannabis business and development," Steve Hawkins, executive director of Marijuana Policy Project, said in a statement emailed to Newsweek.
While the world looks to Canada to better understand the impact of legal recreational cannabis, here's a look at where weed is already legal around the world.
Uruguay
In 2013, the South American country Uruguay became the first in the world to pass legislation legalizing cannabis for recreational use nationwide. Although it took some time, legal pot officially went on sale in Uruguay last year, under regulations that cover everything from growing to purchasing. Now, any registered Uruguayan resident 18 or over can purchase pot at pharmacies. But before you plan a weed tour to the country, be aware that current laws do not allow visitors to legally purchase marijuana legally. Plans are reportedly underway to change that, as the government believes marijuana tourism could be a major boost to the economy.
South Africa
South Africa's constitutional court ruled in September that the private use of marijuana must be legal, and that prohibition of the plant was unconstitutional. Although selling cannabis remains illegal, individuals are also allowed to grow pot for personal use.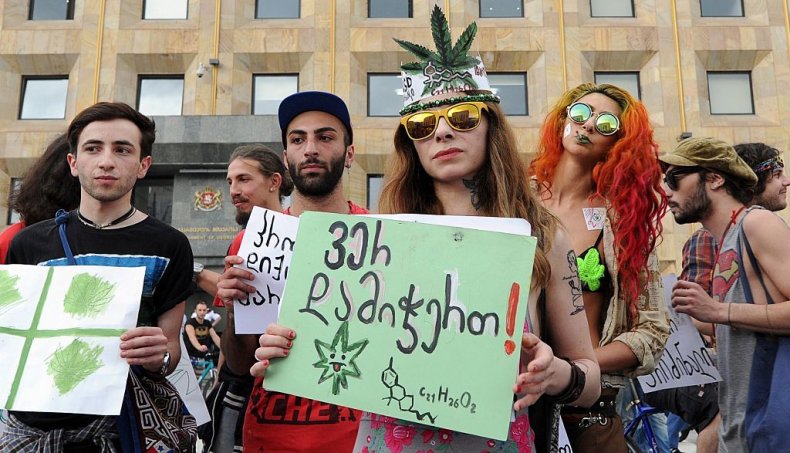 Georgia
This summer, the country of Georgia in the Caucasus legalized marijuana possession and consumption. However, cultivation and sale of the plant remains illegal. The decision came after a series of complaints were brought before the nation's supreme court. Although legislation has been held up due to opposition from the country's state church, many politicians have also urged the legalization of cultivation for medicinal export moving forward.
The United States
Marijuana remains classified as a Schedule 1 illegal drug, in the same category as heroin, under U.S. federal law, but nine states and Washington, D.C., have legalized recreational pot. Vermont was the most recent to do so in July, preceded by Alaska, Colorado, California, Washington, Oregon, Maine, Massachusetts and Nevada. Several other states are expected to move toward recreational legalization after elections in November. More than 40 states also allow some form of medicinal cannabis as well.
The Netherlands
Amsterdam, perhaps the most well-known city in the Netherlands, has long been seen as a weed smoker's paradise. However, cannabis is not actually legal in the country. But drug laws are a bit hazy, with "coffee shops" selling weed granted licenses to operate legally. Authorities are known to turn a blind eye on anyone carrying five grams or less of pot, while allowing coffee shops to keep up to 500 grams without problems. Growers can also generally keep five plants without worrying about repercussions.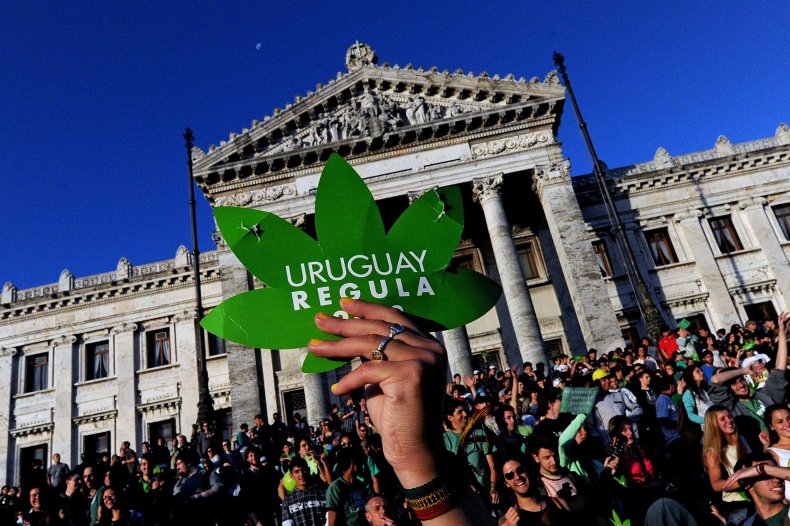 For Religious Purposes
In 2015, Jamaica decided to decriminalized possession of small amounts of marijuana, making it only a petty offense. The Caribbean nation also legalized cannabis for medicinal use and allowed for Rastafarians to use pot in their religious practices. Similarly, Sri Lanka announced that it would begin cultivating cannabis for medicinal export this summer. It also said the plant could legally be used in Ayurvedic practices, a religious healing tradition originating in ancient India.
Decriminalization
Many countries around the world have moved to decriminalize marijuana use and possession to varying degrees, usually setting a quantity limit. Those caught using cannabis may still face minor fines or be required to take educational courses about drug use, but possession and consumption is not a serious offense.
Nations that have taken such steps include: Argentina, parts of Australia, Austria, Belgium, Belize, Bolivia, Brazil, Chile, Colombia, Costa Rica, Croatia, Czech Republic, Ecuador, Estonia, parts of India, Italy, Luxembourg, Malta, Mexico, Moldova, Paraguay, Peru, Portugal, Russia, Slovenia, Spain, Switzerland and Ukraine.
Many of the countries that have legalized or decriminalized marijuana also allow for the plant to be used for medicinal purposes. Additionally, Israel and Norway have allowed for medical cannabis and are in the process of moving toward decriminalization. Germany has also legalized medical pot in some cases, and has considered broader legalization. The United Kingdom also approved medicinal marijuana in July, with implementation slated for November 1.