Georgia Becomes First Former Soviet Country to Legalize Marijuana Consumption
The country of Georgia has legalized the consumption of marijuana, making it the first former member of the now-defunct Soviet Union to do so.
In a Monday ruling, the nation's constitutional court ruled that punishing an individual for using cannabis restricts an individual's freedom as the plant can only potentially cause harm to the user, Radio Free Europe reported. The court ruled that punishing a person for using pot will only be allowed if their actions put a third party at risk. Cultivation and selling will remain a punishable offense, however.
Speaking to reporters after the ruling, legalization campaigner Zurab Japaridze, who filed the suit with the top court, hailed the decision as making Georgia "a freer country."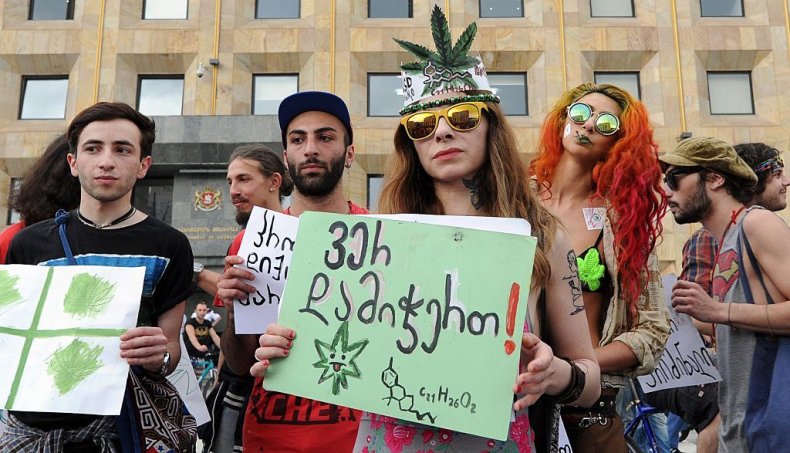 "I would like to congratulate everybody on the decision made by the Constitutional Court," Japaridze said, according to local English-language newspaper Georgia Today. "Administrative punishment for consumption of marijuana was revoked by the Constitutional Court, which means that consumption of marijuana in Georgia is now legal," he explained.
The decision comes after the same court last November ruled to decriminalize consumption of marijuana. The country's Criminal Code previously allowed for individuals to be punished for repeatedly using cannabis and possessing more than 70 grams of the dried plant.
While campaigners and opposition politicians, who have campaigned for legalization for several years, welcomed the legalization as a major victory, ruling party officials decried the decision.
"I do not agree with the decision of the Constitutional Court," said Akaki Zoidze, chair of the healthcare committee in Georgia's parliament, according to local media. "Marijuana consumption should be allowed only for medical purposes…our aim was not to make marijuana accessible for everyone but to reduce the number of drug-addicts."
Georgia now joins a growing number of countries around the world that have taken steps to legalize and regulate cannabis.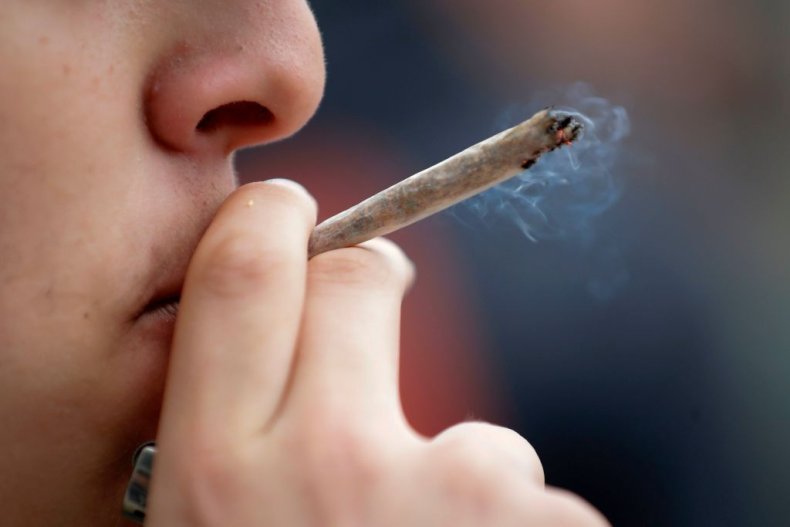 Back in 2013, Uruguay became the first country in the world to decide to legalize and regulate the plant for recreational use. Cultivation, buying and selling are also legal, although closely regulated by the South American nation's government. In June, the Parliament of Canada passed legislation that will see recreational marijuana legalized by October, also allowing for the regulation of cultivation and sales. Many other countries have moved to decriminalize cannabis for personal use as well.
Although pot remains completely illegal at the federal level in the U.S., nine states have moved to legalize the plant for recreational use, while over 30 have done so for medical purposes. With the majority of Republicans and Democrats supporting legalization, Canada's decision to legalize, and with southern neighbor Mexico exploring legalization as well, federal legalization will likely come soon.
Georgia, a former Soviet Union member that has recently sought to improve ties with Moscow, has now moved to legalize marijuana, but Russia remains a staunch opponent to global legalization efforts. Following Ottawa's June decision, Russia lashed out, calling the move a "breach" of Canada's "international legal obligations."