Russia has come out strongly against Canada's decision to legalize recreational marijuana, calling the move a "breach" of its "international legal obligations."
The Russian Foreign Ministry said that a number of international conventions, to which Canada is a signatory, require privy nations to restrict the use of cannabis and other drugs to only medical and scientific purposes.
"We expect Canada's partners in the G-7 to respond to its 'high-handedness' because this alliance has repeatedly declared its adherence to the domination of international law in relations between states," the ministry said in an official statement.
Last week, Canada became the second nation in the world and the first member of the wealthy G-7 to pass legislation to legalize recreational marijuana. The U.S. neighbor plans to implement the new regulations on October 17. Uruguay was the first nation to legalize recreational marijuana, with legislation passed in 2013.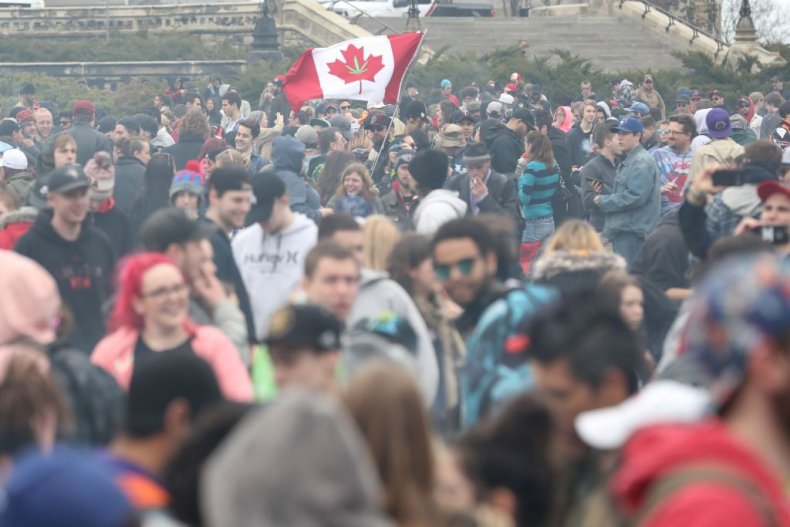 Canada has previously endorsed the 1961 Single Convention on Narcotic Drugs, the 1971 Convention of Psychotropic Substances and the 1988 U.N. Convention against Illicit Traffic in Narcotic Drugs and Psychotropic Substances. The U.S. is also a prominent signatory of the conventions. Despite the legalization of recreational marijuana in nine states and the nation's capital, the U.S. claims to be abiding by the conventions as cannabis remains completely illegal at the federal level.
Although President Barack Obama's administration instructed federal law enforcement not to interfere in lawful marijuana businesses in states where it has been legalized, President Donald Trump's attorney general, Jeff Sessions, has urged federal agents to do the opposite. Opposition to legal marijuana at the federal level has also caused tensions with national banks and lawful cannabis businesses in the U.S.
Top U.S. banks have refused to do business with Uruguayan banks that manage money from legal cannabis sales. U.S. banks have cited federal regulations against drug trafficking and money laundering. Sessions also reportedly warned Canadian lawmakers prior to Ottawa's vote, saying that legalization could cause problems for Canadian citizens when entering the U.S.
Although it remains unclear whether banks will take a similar stance when it comes to Canada, Hannah Hetzer, senior international policy manager at Drug Policy Alliance, believes the U.S. neighbor's prominence could shelter it from a similar fallout.
"It really remains to be seen if U.S. banks will do the same for Canadian banks," Hetzer told Newsweek. "We might just see that U.S. banks decide to say nothing in this case," she said but added that "it could create an obstacle" if banks decide to take a stance against Ottawa's new policy.
Hetzer also argued that citing federal anti-trafficking and money laundering laws to block business surrounding legal marijuana is counterintuitive. She explained that legalization and regulation work precisely to combat and undermine the criminal market.
The U.S. Justice Department declined to comment when asked by Newsweek about how it would respond to Canada's decision. The U.S. Treasury Department did not immediately respond to a request for comment.
When it comes to Russia's condemnation, Hetzer said she believes this will add up to little more than critical statements. "Canada is aware that there will be international opposition from some countries," as well as that its move could "violate international drug control treaties," Hetzer said. "But like Uruguay, Canada has said they are [legalizing marijuana] for the health and safety of their citizens," she pointed out, explaining that the preamble to the international drug control treaty says that the health and welfare of mankind must be taken into consideration.
With just over 60 percent of Americans supporting legalized recreational marijuana, according to a January poll by Pew Research, and growing bipartisan support for decriminalization and legalization, some have suggested that the U.S. could potentially move to legalize at the federal level as well.
"Having a huge legal market in a mature, democratic neighbor is going to be a very significant signal to some of the holdouts that we have currently," Democratic Representative Earl Blumenauer of Oregon, who leads the Congressional Cannabis Caucus, told Mother Jones prior to Ottawa's decision. "It's another step—not toward just legalization but also normalizing it."