South Korean Presidential Candidate Gets Bald Vote By Touting Hair-Loss Treatment Coverage
South Korean presidential candidate Lee Jae-myung is garnering the bald vote by touting government funding for hair-loss treatments.
He proposed the idea this week, telling reporters on Wednesday that he thinks the national healthcare insurance program should cover hair-loss treatments.
"Please, let us know what has been inconvenient for you over hair-loss treatments and what must be reflected in policies," Lee wrote on Facebook. "I'll present a perfect policy on hair-loss treatment."
The proposal resulted in hair loss becoming a hot topic of debate ahead of the presidential vote in South Korea in March. Previous elections have focused on North Korea's nuclear program, scandal, economic issues and relations with the U.S.
Online communities for bald people have posted many messages supporting the proposal.
Some of the messages on social media read, "Jae-myung bro. I love you. I'll implant you in the Blue House" and "Your Excellency, Mr. President! You're giving new hope to bald people for the first time in Korea."
However, there is also criticism, as some say it's a ploy by Lee to gain votes.
Candidate Ahn Cheol-soo called Lee's proposal irresponsible and pledged to reduce the prices of generic drugs, as well as fund the creation of a new treatment if elected, according to The Japan Times.
Lee said nearly 10 million people deal with hair loss, but many must look overseas to order medicines or use prostate drugs as an alternative to costly treatments, the South China Morning Post reported.
On Wednesday, he said that hair-loss coverage is necessary when looking at "body completeness" and his campaign is studying its possible financial effect, The Japan Times reported.
Lee once said he wished to be a "successful Bernie Sanders," becoming famous when he advocated for universal basic income and for his response to COVID during his tenure as Gyeonggi prince governor, according to The Japan Times.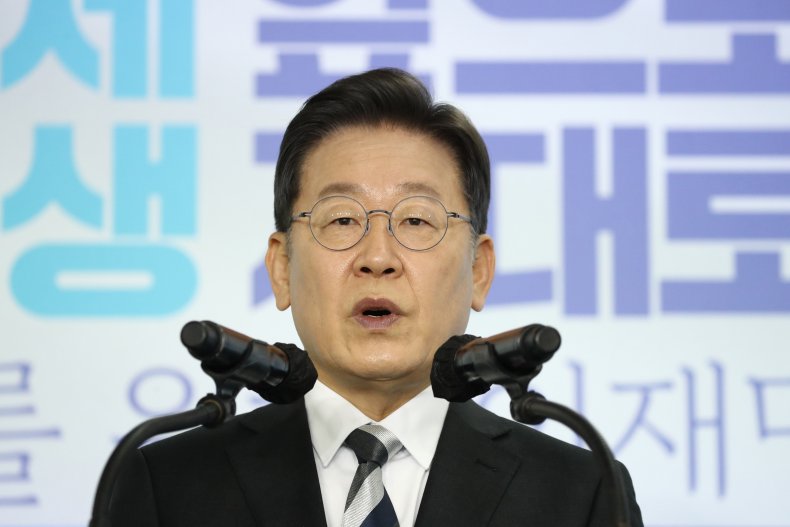 Lee, an outspoken liberal, is leading public opinion surveys. Some critics have called him a dangerous populist.
"[Lee's idea] may appear to be a necessary step for many people worrying about their hair loss but it's nothing but serious populism, given that it would worsen the financial stability of the state insurance program," the conservative Munhwa Ilbo newspaper said in an editorial Thursday.
Currently, hair loss related to aging and hereditary factors is not covered by the government-run insurance program. Hair-loss treatments are only supported if the loss is caused by certain diseases.
Reports say one in every five South Koreans suffers from hair loss.
The Associated Press contributed to this report.