'South Park' Creators Are Trying to Buy Casa Bonita
The creators of South Park have backed a movement to save a beloved Colorado restaurant.
Trey Parker and Matt Stone have started the process to try and become the new owners of Casa Bonita, a local institution that was once famously featured on their show.
"We want to buy Casa Bonita and treat it right. I feel like it was neglected even before the pandemic," Parker told The Hollywood Reporter.
The restaurant in Denver has been closed for more than a year due to the COVID-19 pandemic, with locals working to save the "cultural and historic icon" after its owners filed for bankruptcy.
He added: "We are absolutely trying to buy it. We are going to do everything we can. We want to make it right and make it amazing."
Fans of South Park will recall the well-known 2003 episode where the character Kyle has a Mexican-themed birthday party at the restaurant which was based on the crews' childhood memories of visiting.
It was also featured in the 2017 video game South Park: The Fractured but Whole and has been mentioned on the show numerous other times.
Casa Bonita opened its doors in 1974 and features an arcade, a cave and waterfall with cliff divers.
The current owners, Summit Family Restaurants, filed for Chapter 11 protection in Arizona in April and the sale is on hold due to court proceedings.
Parker spoke about some changes they have planned.
"We started talking about the changes we're going to make—mostly with the food," he said. "We're going to make really awesome food. I was already thinking about how I was going to make Black Bart's Cave a little bigger."
He added: "It's just sitting there. It sucks. For a moment when it was like, 'Casa Bonita is going to close down,' we said, 'We're going to go buy it.' And I felt like it was the crowning achievement of my life."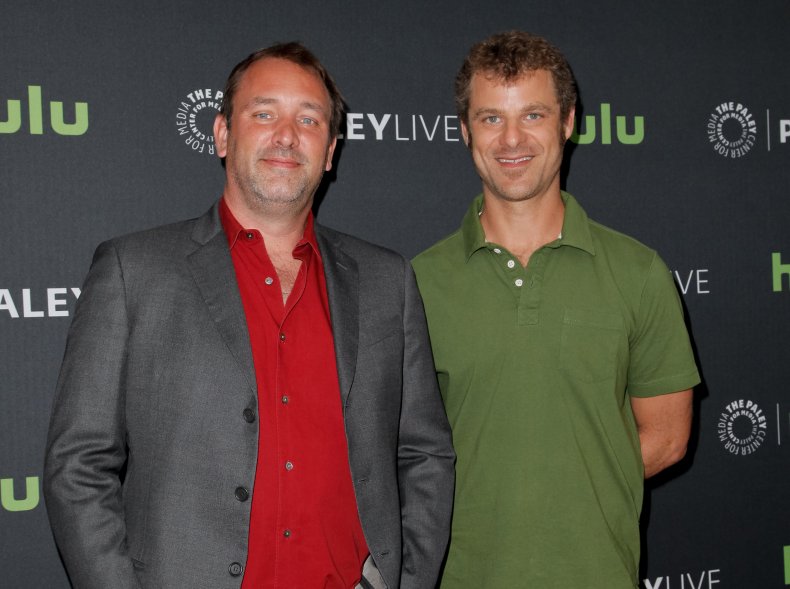 Locals have raised almost $70,000 in funds to save the restaurant through GoFundMe.
"We are a group of Denver people who love Casa Bonita and are worried about its future," the campaign reads. "Casa Bonita is an important cultural and historic icon and a vibrant piece of the Colorado landscape.
"There are many scenarios that could play out and with your help we can be prepared to act with money and influence no matter which direction it goes. Let's SAVE CASA BONITA!"