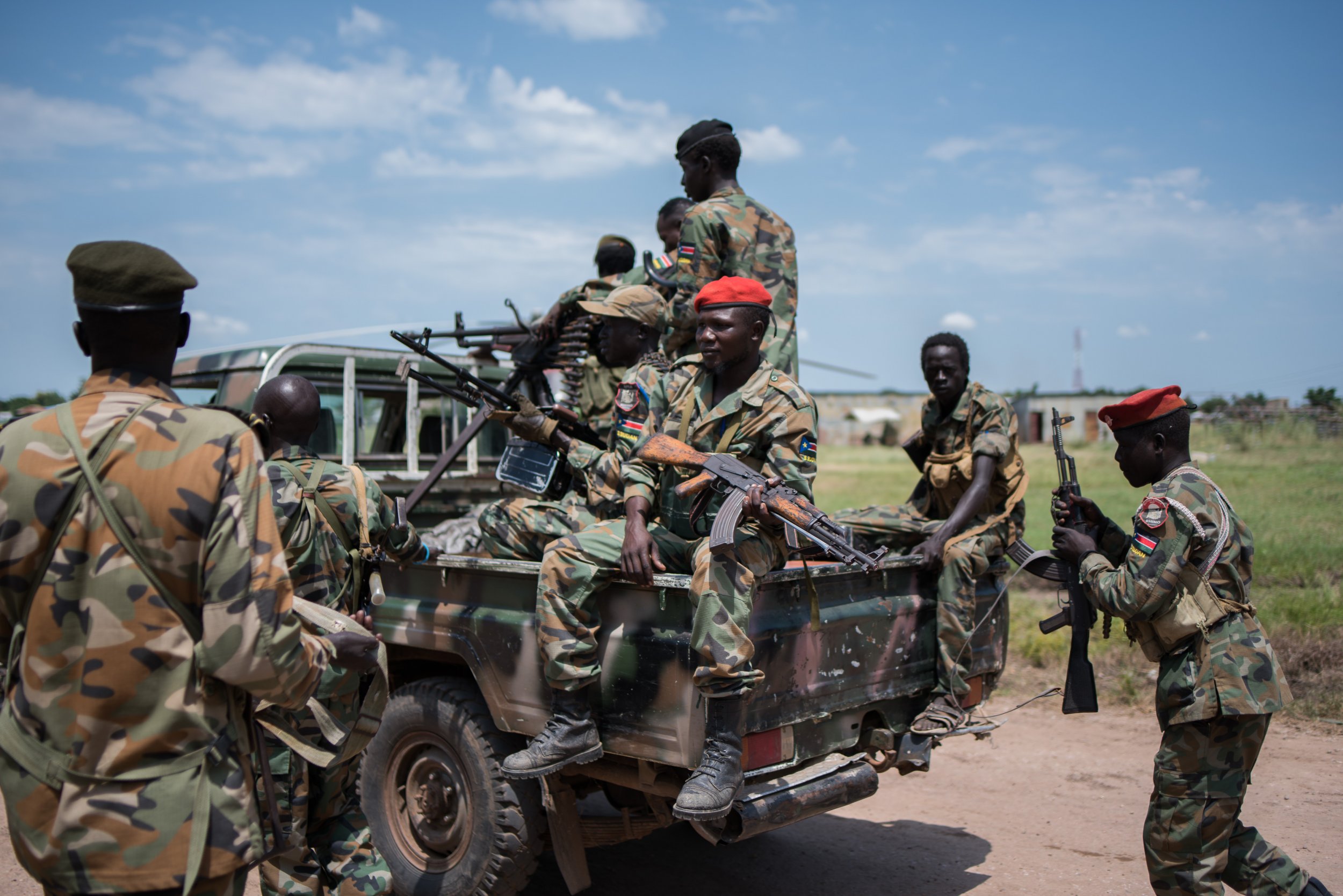 A South Sudanese general has resigned from the army, accusing the country's president of "ethnic cleansing."
In a resignation letter seen by AFP on Sunday, Lieutenant-General Thomas Cirillo Swaka said he had "lost patience with the conduct" of President Salva Kiir, who has led the country since its independence from Sudan in 2011.
Cirillo, the deputy head of logistics, said that Kiir and the national army—known as the SPLA—had "systematically frustrated the implementation" of a peace agreement struck in 2015 between Kiir and former vice-president Riek Machar.
Civil war broke out in South Sudan in December 2013, when Kiir accused Machar of plotting a coup. Despite the peace agreement, fighting has continued in South Sudan and left more than 3 million people displaced and thousands dead.
The United Nations and others have warned that the fighting is increasingly proceeding along ethnic lines. Kiir is from the majority Dinka tribe, while Machar hails from the Nuer minority. Dinka make up around one-third of the country's population, while Nuer constitute around 16 percent, according to the CIA World Factbook.
Former U.N. secretary-general Ban Ki-moon, writing in Newsweek, warned that forces loyal to both Kiir and Machar had been implicated in "mass atrocities" that were at risk of escalating into genocide.
In his letter, Cirillo said that Kiir was following the agenda of Dinka elders, which included the forceful displacement of non-Dinkas from their lands. Dinka soldiers had been systematically recruited and deployed in non-Dinka areas, in pursuit of a policy of land occupation, Cirillo wrote, according to Reuters.
The SPLA has so far declined to comment publicly on Cirillo's resignation. South Sudan's ambassador to the U.K., Sabit Alley, declined to comment on the accusations when contacted by Newsweek .
South Sudan's civil war has been littered with accusations of human rights abuses. A 2015 African Union report implicated both sides in abuses including torture and forced cannibalism, while widespread rape by government soldiers—including the gangrape of aid workers at a Juba hotel in July 2016—has been reported frequently.
Refugees from the south of the country have continued to flee across the border with northern Uganda as fighting has spread throughout the country.