South Sudan Factions Strike Power-Sharing Deal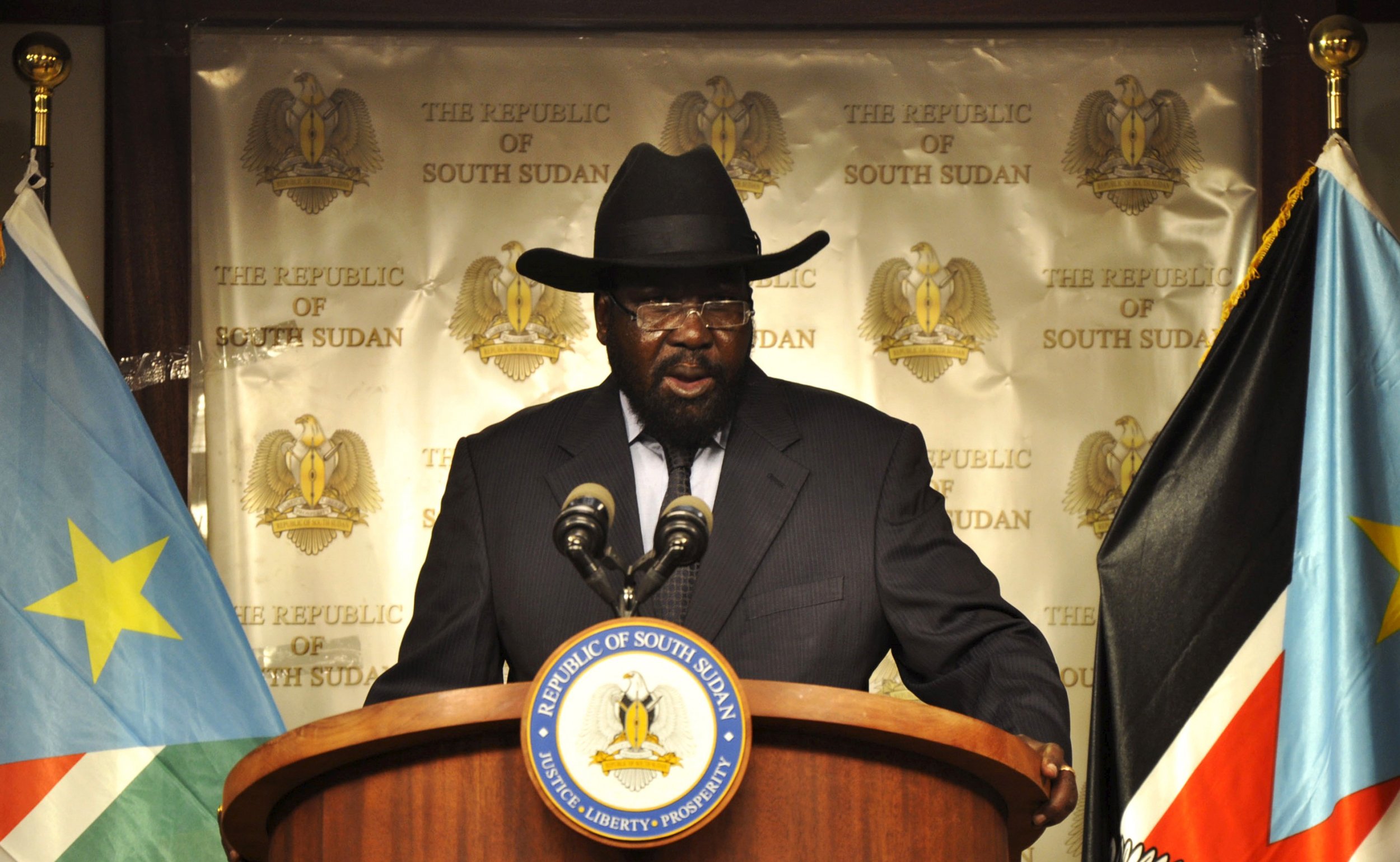 South Sudan's government and main rebel faction have agreed to share power in the country's cabinet of ministers, Reuters reported.
The country, which gained independence from Sudan in 2011, has been mired in civil war since December 2013, when forces loyal to President Salva Kiir clashed with rebels backing Riek Machar, Kiir's former vice-president. At least 50,000 people have lost their lives in the conflict and both sides were accused of human rights abuses—including rape, torture and forced cannibalism—in an African Union report on the conflict in October 2015.
The opposing sides signed a peace agreement in August 2015 that proposed a transitional government of national unity, which would exist for a period of 30 months followed by an election.
Festus Mogae, chair of the commission monitoring the peace deal, said that Kiir's government would take 16 portfolios, including those of finance, defense and justice. Machar's movement, the Sudan People's Liberation Movement-in-Opposition (SPLM-IO), will nominate ten ministers including those of interior and petroleum. Other smaller parties will get four portfolios including foreign affairs and cabinet affairs, Mogae said. No timeline was put on the appointments.
Almost 650,000 refugees have fled South Sudan since the conflict erupted, and the country is also home to 1.7 million internally displaced persons. The United Nations Security Council recently approved deployment of a further 1,100 peacekeepers to the United Nations mission in South Sudan (UNMISS), which will take the total number to 13,600, and extended the mandate of its mission to July 31. The Security Council resolution also urged the deployment of surveillance drones and threatens sanctions against any party disturbing the peace of South Sudan.