South Sudan Troops Crushed Civilians With Tanks: Report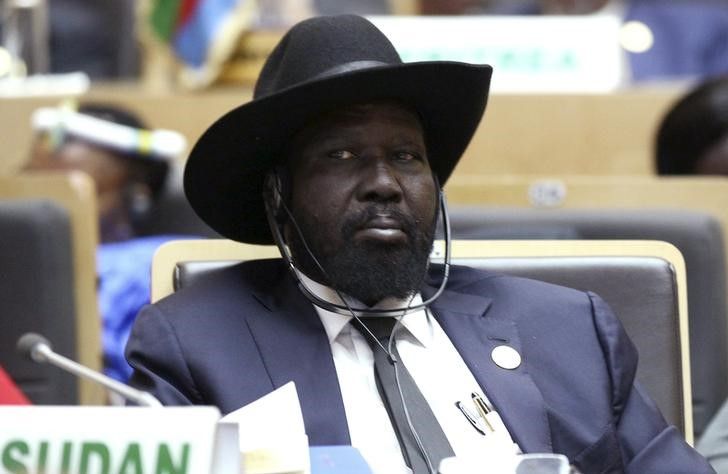 A new report from Human Rights Watch charges the government of South Sudan and its allies with carrying out a campaign of murder, sexual violence and destruction of property in Unity State, in the country's northern region.
The alleged attacks by the government, which Human Rights Watch says took place between April and June this year, "amount to war crimes, and the killings and rapes may also constitute crimes against humanity," Human Rights Watch says.
The report chronicles events that allegedly occurred during an offensive by the South Sudanese government to retake Unity State from rebel forces opposed to the government. The organization says it documented 60 unlawful killings of civilian men and women, including the elderly and children, by the government and associated militias belonging to the Bul Nuer ethnic group, who were fighting alongside the government.
The report, released Wednesday, documents cases of civilians being hanged, shot, burned alive and crushed to death by tanks.
"The number of cases documented by Human Rights Watch almost certainly represents only a fraction of the total," the group said, adding that attackers also destroyed food stores and seeds. Millions of people have been at risk of food insecurity in South Sudan over the past year and there's potential for a famine if fighting continues, according to the international rights group Amnesty International.
South Sudan, a country of 11.9 million, was established in 2011 when it split from Sudan. It has been embroiled in conflict since December 2013, when forces loyal to President Salva Kiir fought with backers of Vice President Riek Machar. The violence split along ethnic lines, with Kiir, an ethnic Dinka, and Machar, a Nuer, mobilizing opposing forces. Since then, two million people have fled their homes and 100,000 have become displaced since May, according to the U.N. Office for the Coordination of Humanitarian Affairs (OCHA). Ten-thousand people have died since fighting broke out.
The U.N.'s emergency relief coordinator, Stephen O'Brien, traveled to South Sudan on Wednesday to assess the destruction wrought by the conflict, the Sudan Tribune reports.
The report comes as President Barack Obama embarks on a trip to Africa during which he will visit his father's native Kenya for the first time as president, as well as Ethiopia. The latter visit is raising the ire of human rights activists, who decry the country's human rights record, including its treatment of journalists.
The report by Human Rights Watch was published two days after the launch of The Sentry, an initiative co-founded by George Clooney that aims to investigate the funding involved in conflict and corruption on the African continent.
"Government-aligned forces carried out gruesome killings and widespread rapes and burned countless homes as they swept across large parts of Unity State," Daniel Bekele, Africa director at Human Rights Watch, charged in the report. "The devastating offensive in Unity State is the latest in a conflict characterized by shocking disregard for civilian life."
Human Rights Watch interviewed more than 170 survivors of the attacks in June and July; 125 of those interviewed had been displaced from their homes, according to the organization. One woman described the attackers "hunting people and cows" and said she hid in long grass to escape them. Sixty-three cases of rape, including gang rape, were documented, with virtually non-existent aftercare offered by health services.
"Women and girls are bearing the brunt of this brutal offensive as fighters target them for rape, abduction, beatings, and forced labor," said Bekele. "Brutal attacks on fleeing civilians combined with widespread burning of villages, food, and other items that people need to survive suggests that the government's aim was to forcibly displace people from their homes."
Last month, the U.N. mission in South Sudan said "a new brutality and intensity" had recently been seen in the country after attacks by the government and supporting militias, including the alleged rape and immolation of women and girls and other human rights abuses.
Requests for comment from the South Sudanese government and the Permanent Mission of South Sudan to the United Nations went unanswered.
A South Sudan army spokesman, Philip Aguer, told Al Jazeera the government was open to an investigation into the alleged crimes, but added that there's a need for an investigation into rebel groups. Presidential spokesperson Ateny Wek told Al Jazeera government troops "are not guilty of such crimes because they apply the rule of engagement."
Human Rights Watch says an arms embargo on South Sudan as well as increased sanctions against those responsible for the attacks are needed to prevent further violence. The organization is asking Obama to make a public commitment backing an arms embargo on the government and rebel groups during his Africa trip. Human Rights Watch is also calling on the U.N. Security Council to increase the accountability of the perpetrators and for an investigation into the crimes by the International Criminal Court.