South Sudan's Lost Generation of Uneducated Children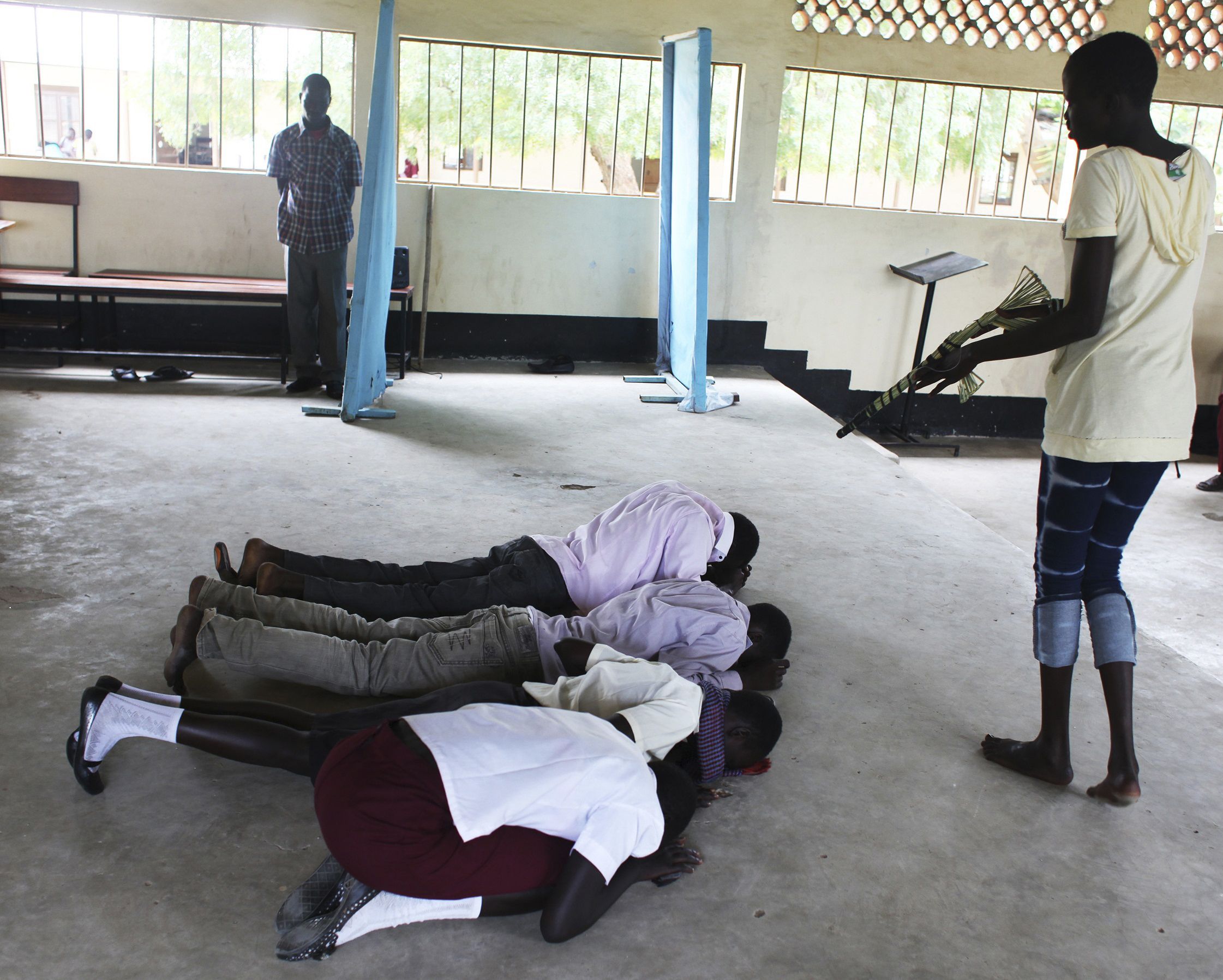 More than half of South Sudanese children are not in school, the highest proportion reported by any nation worldwide. A recent survey by UNICEF revealed the extent of the problem in Africa's newest country, which is on the brink of becoming a failed state. Despite the power of education to bring peace and prosperity, the prolonged violence in the wake of the country's bloody civil war has left 51 percent of children aged between six and 15 with no access to formal education.
The two-year civil war, which continues to rumble on despite the peace agreement, has already destroyed educational opportunities for a generation. Prior to the outbreak of war, a 2012 World Bank report found that South Sudan was making solid progress, with 700,000 more children being enrolled in primary school between 2005 and 2009. Now, an estimated 800 schools have been destroyed and more than 400,000 children have been forced to leave their classrooms since war broke out, according to UNICEF. War plays an even more direct role in determining some children's futures with up to 16,000 children being trained as child soldiers.
Education has never been a priority of President Salva Kiir's government, which came to power in 2010 and is due to soon be replaced by a transitional national unity government. Nearly three-quarters (73 percent) of adults in South Sudan are unable to read or write. Instead, defense spending has taken a large portion of the national budget, with only four percent allocated to education according to Avelino Adrongo Said, the director general of planning and budget in the Ministry of Education.
South Sudan has doubled its military spending since 2010 and ranks as the region's biggest spender. An April 2015 report from the Stockholm International Peace Research Institute (SIPRI) showed a rise in South Sudan's military spending to $1.08 billion in 2014, up from $982 million in 2013. This means that the country—which is dependent on oil to fund about 80 percent of its budget—spent more than 60 per cent of its net oil revenue on defense. The government has previously justified this level of spending as necessary in a war-torn country. Presenting the 2014-2015 budget in June 2014, which increased spending on security and law enforcement from 47 percent to 56 percent, former Finance Minister Aggrey Sabuna Tisa said the budget was designed to "maintain security, keep government running and provide core services."
The cost of repairing the country's devastated education services will be substantial—new classrooms will need to be built and more teachers will need to be trained. Educating South Sudan's children will help them avoid becoming child laborers, being recruited into armed militias and forced into early marriages. The country currently has one of the highest rates of child marriage in the world, with 48 percent of girls aged between 15 and 19 being married.
Sadly, the current climate of corruption and political violence is keeping the focus firmly off education. Political debate is focused largely on the implementation of the peace agreement and very little on how the devastated education, and other public sectors, might be repaired. The nation's next government must make education a priority in order to secure its future. After all, history has taught us that nations and states were built by the strength of their knowledge, not by the might of their armies.
Amir Idris is Professor of African history and politics at Department of African and African American Studies, Fordham University, New York City, USA.