Soviet Pop Megastar Prays For 'Gentleman' Trump to Win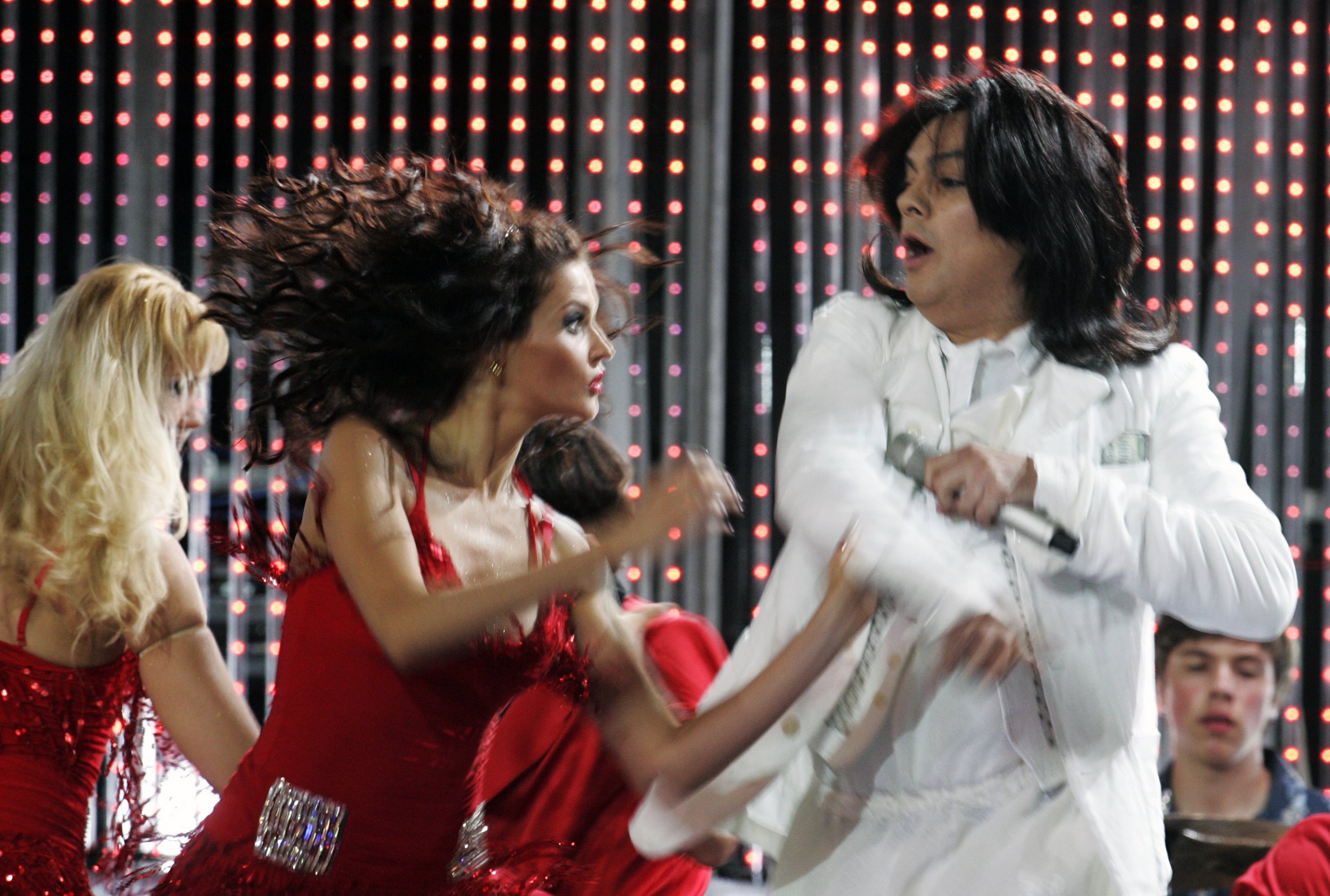 Soviet-era megastar Philipp Kirkorov has backed "gentleman" Donald Trump to become the next U.S. president, saying that he "prays" the real estate mogul wins in November.
Kirkorov, whose flamboyant stage performances made him possibly the most recognizable pop star in the Soviet Union, told BBC he first met Trump in 1994 while performing at a casino in Atlantic City that was owned by Trump and has "put him on a pedestal" ever since.
"If Donald Trump will be president, the relationship between our countries will be much, much better, closer and I pray for that because I miss something very special between Russia and America," Kirkorov said. "Two big nations, two big countries—they must be friends."
The Bulgarian-born singer also reminisced about a picture of him with the presidential hopeful at Trump's 2013 Miss Universe pageant that was held in Moscow.
"This is what happened at Miss Universe when I was a member of the jury and Donald Trump invited me to represent Russia, the Russian side, as a member of the jury," he said.
Trump previously claimed to have spoken to Russian President Vladimir Putin "directly" and "indirectly" during that visit, before his statements about Putin came under media scrutiny this summer, when he denied ever having spoken to the leader.
Despite a series of contradicting previous statements he has made about his and his campaign's relations with Moscow, Trump has remained in favor of closer ties with Russia. Asked if he thought it is right to criticize Trump for liking Russia and Putin "too much," Kirkorov defended the man he described as "a great mind."
"I think it is a good thing that he loves Russia so much because it is a straight bridge between Russia and America," he said. "We need to have a very close relationship between each other."
The pop-star vowed to "congratulate (Trump) personally" if he won in November.
Kirkorov has a friendly relationship with Putin himself, having said that he feels the Russian leader has tasked him to make Russian pop music that the people will listen to, as opposed to turning elsewhere for it.
The star's enthusiasm for Putin also extends to his wardrobe as he has posted images of himself during one of his recent visits to Disneyland in a t-shirt with Putin's face on it.
He is also often photographed wearing a silver ring with Putin's face on it and when asked to explain the meaning of the unusual jewelry, Kirkorov has said it was a gift and he wears it because "I, as a citizen of our country, absolutely support my president."