When Will NASA, SpaceX Launch New Crew Dragon Craft? Demo Delayed Until at Least February
The first launch of the Crew Dragon craft from SpaceX won't happen until February at the earliest, NASA announced Thursday.
The launch, Demo-1, was previously expected for no earlier than January 17, but the teams need more time to "complete hardware testing and joint reviews," said a release from NASA. Both NASA and SpaceX are working to complete the necessary activities before the uncrewed test flight.
Once the Crew Dragon craft, also referred to as Dragon 2, has passed through all of the testing phases, it's expected to be used to transport NASA astronauts to and from the International Space Station. The Commercial Crew Program was developed so that NASA and private companies, like SpaceX and Boeing, could work together to launch NASA astronauts to space from U.S. soil. Since 2011, NASA has relied on the space agencies of other countries to launch and return American astronauts.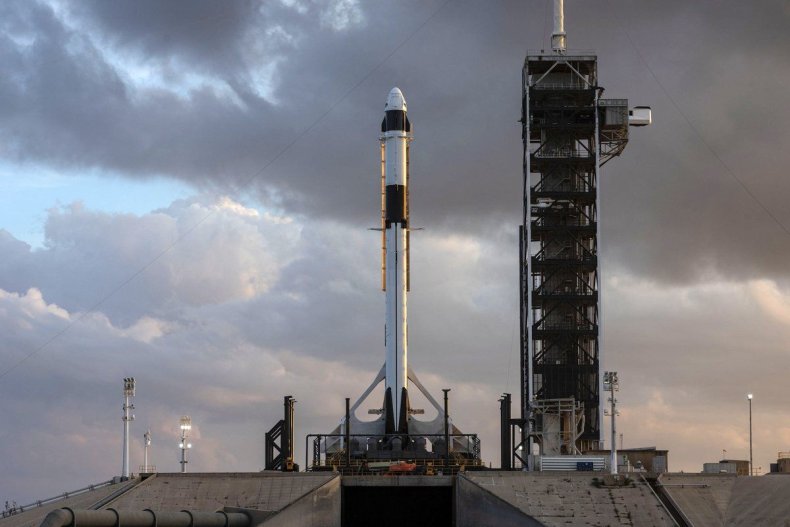 Both Boeing and SpaceX are expected to conduct test launches in 2019 of their crew crafts created through the Commercial Crew Program. The first launches will not carry astronauts. Once the craft are deemed safe, tests will be conducted with astronauts on board. When these launches do happen, they'll be the first time NASA astronauts are sent to space on privately tested, operated and owned crafts, according to NASA.
Nine astronauts were actually chosen to be the first to launch in the commercial craft, and they've been training for the commercial missions in the new spacecraft, in addition to training for life on the ISS.
Last week the rocket was rolled out to the launchpad in Florida, where it's expected to lift off. The Crew Dragon also went vertical on the launchpad at Launch Complex 39A. NASA shared photos of the craft on top of one of SpaceX's rockets and said, "This uncrewed flight test is a critical step toward flying @NASA_Astronauts to @Space_Station on Demo-2."
There was no replacement liftoff date on schedule as of Thursday, and the announcement about the launch delay said, "NASA and SpaceX will confirm a new target date after coordination with the Eastern Range and the International Space Station Program."
Other test flights were scheduled; however, it was unclear whether they would be pushed back due to the change in the Demo-1 plan. The SpaceX Demo-2 was expected to be crewed and expected for June. The first launch of the Boeing craft was expected to be uncrewed in March, while the crewed test launch was expected for August.​