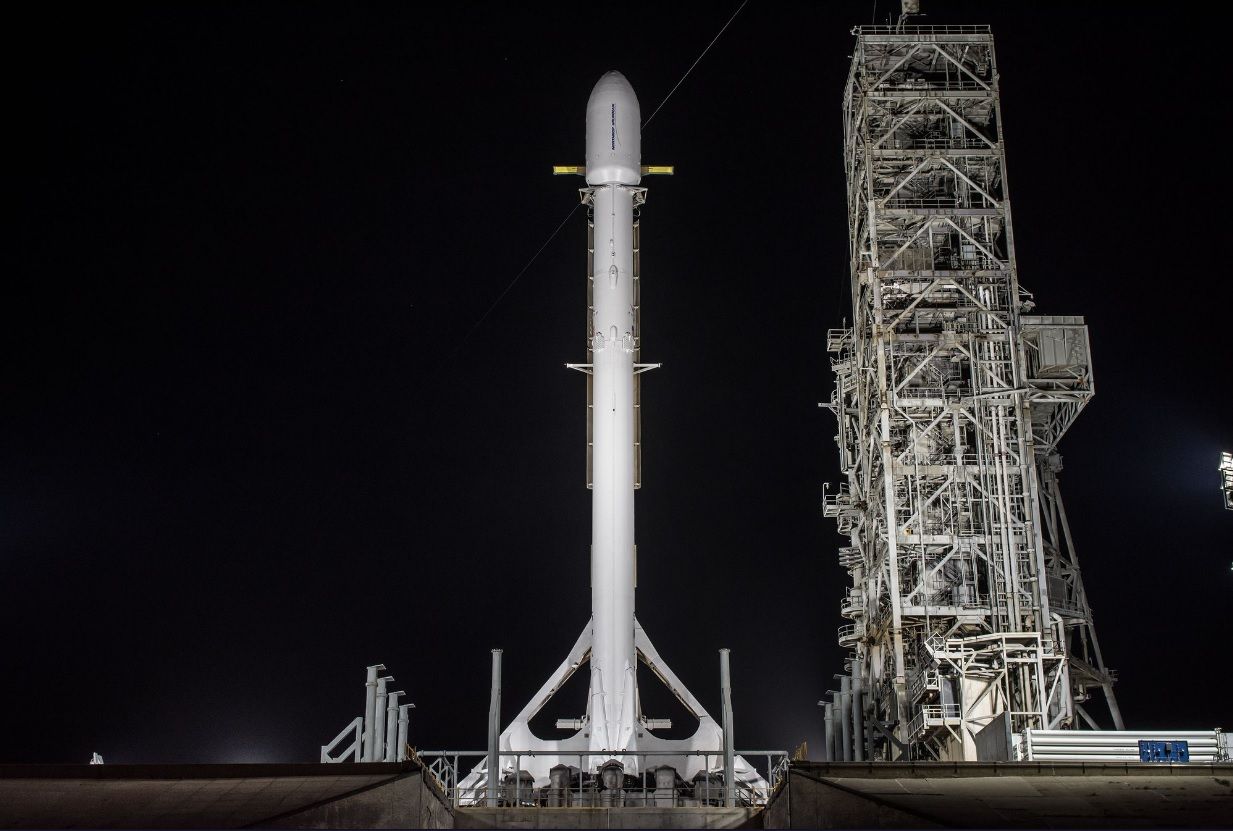 SpaceX has delayed the launch of its Zuma spacecraft for a third time.
The company was due to launch the mystery payload into space on Wednesday, however it was forced to reschedule for the following day because it wanted to carry out additional "assurance work."
In a statement issued via SpaceX's Twitter page last night, communications director John Taylor said the launch has been pushed back again—and that while it may take place today, the launch would depend on their engineers carrying out further checks. A livestream of the launch (should it go ahead) will be available here.
"We have decided to stand down and take a closer look at data from recent fairing testing for another customer," the statement said. "Though we have preserved the range opportunity for tomorrow, we will take the time we need to complete the data review and will then confirm a new launch date."
The "backup two-hour launch window" will open at 8 p.m. ET. "Following stage separation, Falcon 9's first stage will attempt to land at SpaceX's Landing Zone 1 at Cape Canaveral Air Force Station, Florida," SpaceX said.
The Zuma spacecraft is carrying a mystery payload for the U.S. government. Whatever it is will be delivered to low Earth orbit—the same region of space where lots of satellites, including the International Space Station, are positioned.
Northrop Grumman, an aerospace and defense company, arranged the launch on behalf of the government. In a statement sent to Space.com, communications director Lon Rains said: "The Zuma payload is a restricted payload…Northrop Grumman is proud to be part of the Zuma launch. The event represents a cost-effective approach to space access for government missions. As a company, Northrop Grumman realizes that this is a monumental responsibility and has taken great care to ensure the most affordable and lowest risk scenario for Zuma."
What the spacecraft is carrying has led to some fairly odd conspiracy theories. Some have suggested the payload has something to do with the approach of the imaginary doomsday planet Nibiru. Others have suggested that the launch windows being the same on each day indicate the company is aiming to drop off the payload into specific geosynchronous orbit, potentially pointing to communication purposes.
This is not the first time SpaceX has carried out classified launches for the government. In May, it delivered a package on behalf of the National Reconnaissance Office, while in September it launched the X-37B space plane into orbit for the U.S. Air Force.
After the Zuma launch, SpaceX hopes to land the Falcon 9 rocket used to deliver the payload back on Earth near Cape Canaveral. This is part of the company's initiative to create reusable rockets that it believes will make spaceflight more affordable in the future.