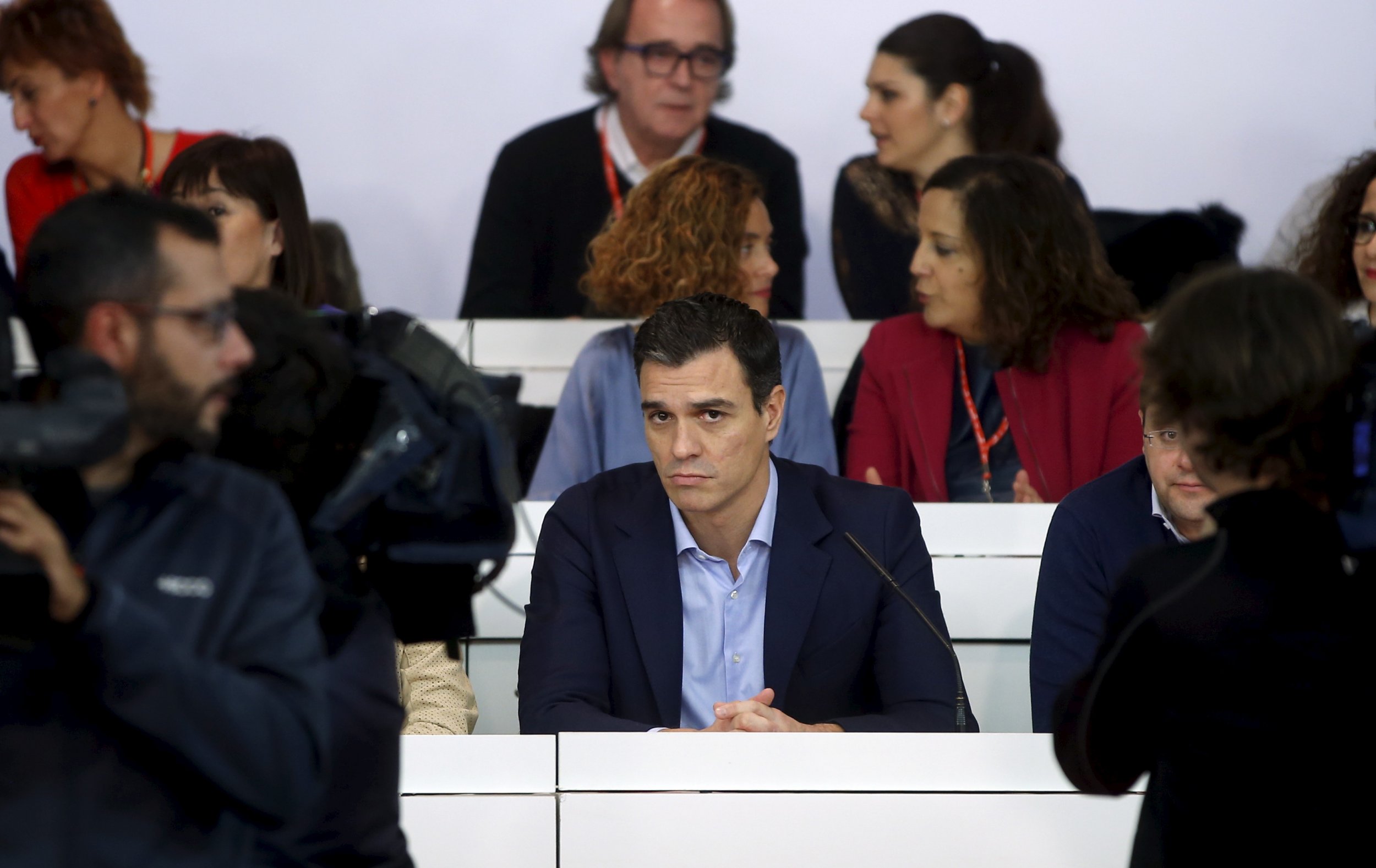 Spain's main opposition Socialist Worker's Party (PSOE) has dealt a serious blow, on Monday, to the chances of forming a government with the help of far-left Podemos, by ruling out discussions with any party promising an independence referendum for Catalonia.
A region in northeastern Spain harboring a strong independence movement since long before the Spanish Civil War, Catalonia's regional President Artur Mas has often clashed with central government in recent years. Last November Catalonia held a controversial referendum on whether Catalans would like to be independent which Madrid deemed unconstitutional.
During Spain's general election, earlier in December, far-left party Podemos finished third with 69 seats—of the four main parties, it is the only one to promise a referendum on Catalan independence. Leftist PSOE finished above Podemos with 90 seats. Although neither have enough seats to form a government on their own, together their combined seat surpass those won by the conservative People's Party (PP) who also do not have enough seats to govern alone.
The election result has forced Spanish politicians to discuss unlikely partnerships, and following a meeting on Monday the PSOE's executive board, the Federal Committee, declared the Catalan issue a red line for the party. In a resolution, signed by the committee and published by Spanish national daily El País, the PSOE says its position against Catalan independence is "non-negotiable".
The three-page document expressly states that "self-determination, separatism and plebiscites that pursue confrontation will only bring more division into an already divided society. They are non-negotiable for the Socialist Party and the renunciation of these approaches is an essential condition for the PSOE to initiated a dialogue with other political parties."
Meanwhile acting Prime Minister and head of the PP Mariano Rajoy said, on Tuesday, that if the stalemate on forming a government forces new elections in the new year, he intends to stand as candidate for his party once again . Rajoy will likely face a parliamentary vote in January on whether lawmakers will back his minority government and, should no government be formed within two months after that, the King of Spain could be forced to call a new general election.