Florida Woman Arrested For Spanking Child With Belt
A woman in Florida is being charged with child abuse after spanking a child with a belt.
According to the Okaloosa County Sheriff's Office (OCSO), Stephania Lynn Laswell struck an unnamed child with a belt, leaving bruising that was still visible on the child's thighs two days later. The victim, whose age has not been made public, told police she was struck six times.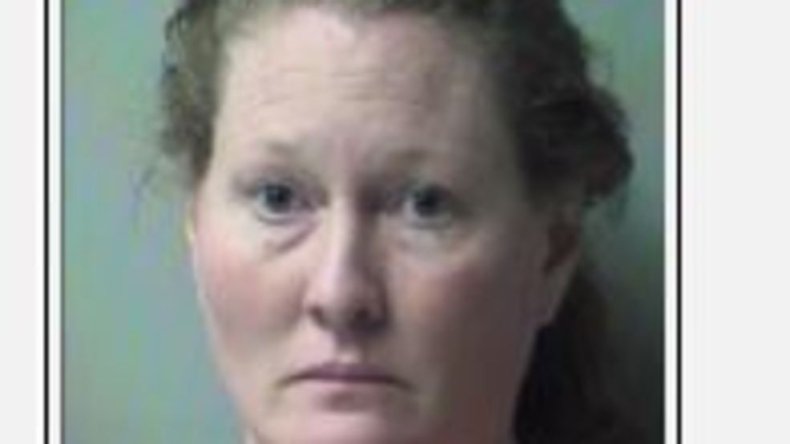 Laswell doesn't deny striking the child, but claimed it was because they misbehaved and refused to come out of a room when asked. She told authorities she mean to spank the child on the posterior, but they refused to turn around, resulting in them being hit on the thighs.
The incident happened on September 5 and, according to official reports, was bruising was still significant on September 7.
It's not clear if the child was related to Laswell or was in her care.
It's the second time in weeks a Floridian woman was arrested on child abuse charges after spanking a child: On August 26, a Pinellas Park woman was charged with hitting a 7-year-old girl with a leather belt because the child refused to pick up a bug. The woman, who was the girl's primary caretaker, then spanked the child on her bare buttocks while saying, "I hate you."
Child abuse is considered a third-degree felony in Florida, punishable by up to five years in prison and a $5,000 fine.
"The crime of child abuse is defined as an intentional act that causes, or could reasonably be expected to cause, physical or mental injury to a child," according to the state's criminal code. "A child is defined as any person under the age of 18 and a caregiver is defined as a parent, adult household member, or other person responsible for the child's welfare."
Acceptance of spanking as a tool for punishment or rehabilitation has come under criticism in recent decades. Many professional health organizations have denounced corporal punishment as ineffective and harmful, including the American Academy of Pediatrics and American Psychological Association.
A 2019 study published in JAMA Network Open showed that children were more likely to engage in antisocial behavior if they were reprimanded physically.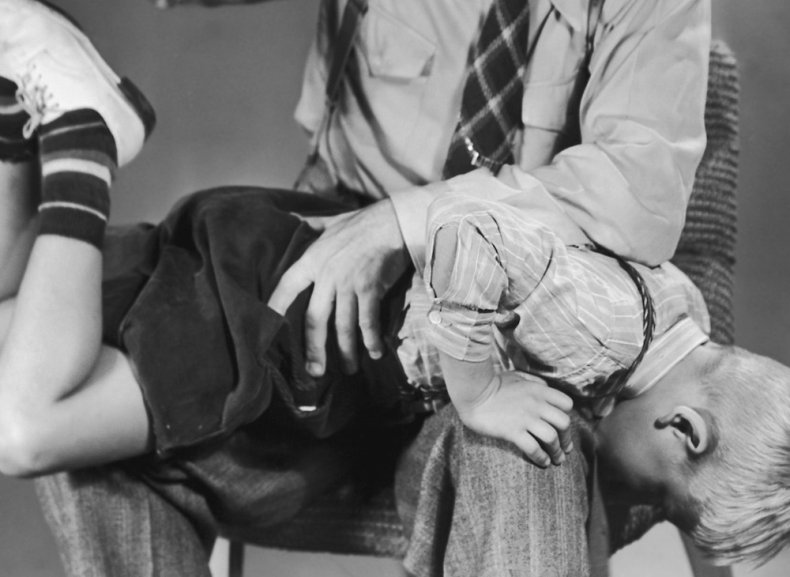 In a 2010 review, Catherine Taylor of Tulane University's School of Public Health claimed that "even minor forms of corporal punishment, such as spanking, increase risk for increased child aggressive behavior."
"Spanking a child may seem helpful in the short term, but is ineffective and probably harmful in the long term," psychiatrist Ronald W. Pies wrote on The Conversation. "The child who is often spanked learns that physical force is an acceptable method of problem solving."
But many, if not most parents still employ corporeal punishment: In the U.S. more than 80 percent of children under the age of 5 have been spanked by a parent, teacher or caretaker.
Corporal punishment is banned in the military and penal system, but is still permitted in public schools in 19 states—and at private schools in 48 states. (The Supreme Court ruled that corporal punishment in public schools was constitutional in 1977's Ingraham v. Wright.)
At a 2016 event, then-presidential candidate Ted Cruz said, "In my house, if my daughter Catherine, the 5-year-old, says something she knows to be false, she gets a spanking."