As Spat With Russia Escalates, Israel Mulls Extra War Supplies for Ukraine
Israeli officials are increasingly supportive of sending military and civilian assistance to Ukraine, according to a Tuesday report.
The Haaretz reported political and military officials in Israel recently held discussions about sending more aid to Ukraine, and most of those in attendance were said to be in agreement about sending more supplies.
The report comes as Russian and Ukrainian officials have recently traded public barbs. The first instance came after Russian Foreign Minister Sergey Lavrov claimed Adolf Hitler had Jewish origins during a May 1 interview, which prompted swift condemnation from Israeli Foreign Minister Yair Lapid. Russia's foreign ministry fired back with a Tuesday statement that claimed Lapid's comments "explain to a large extent why the current Israeli government supports the neo-Nazi regime in Kyiv."
On Wednesday, Russian Foreign Ministry spokesperson Maria Zakharova continued with the rhetoric against Israel. In an interview with Sputnik radio, Zakharova claimed Israeli mercenaries were fighting alongside the far-right Azov Regiment in Ukraine.
The items for Ukraine recently being discussed by Israeli officials were said to be defensive in nature, while supplies such as air-defense systems, advanced weaponry and attack systems currently remain off the table, according to the Haaretz.
The newspaper noted Israel had initially tried to maintain a somewhat impartial position on the conflict in Ukraine, but mounting evidence of Russian forces committing atrocities against civilians has made Israel's "shaky neutrality on the war less tenable."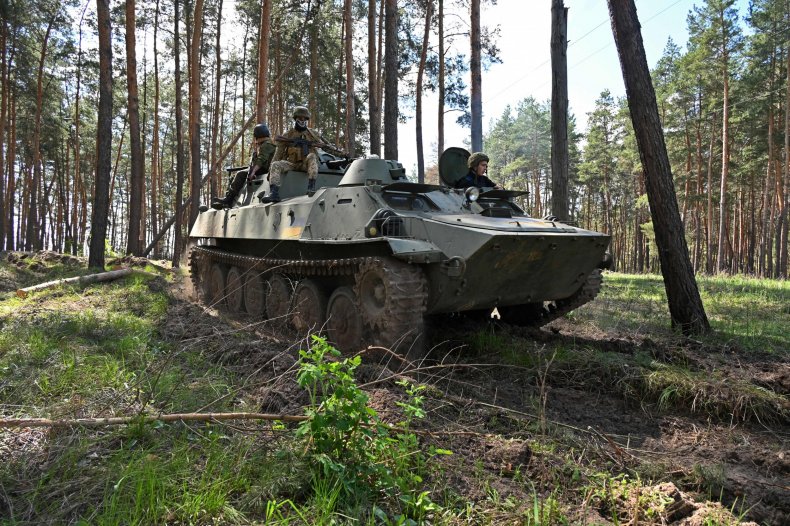 "Israel intends to take a more substantial step, but the support will be more declarative in nature and not include substantial quantities of supplies," Haaretz wrote.
Thus far, Israel has resisted sending advanced weaponry to Ukraine, despite requests from Ukrainian President Volodymyr Zelensky for more such armaments.
Israel has already given humanitarian assistance to Ukraine in the form of a field hospital as well as medical supplies, water purification systems and clothing. On April 19, Israel's Minister of Defense Benny Gantz announced the country would provide Ukraine's military with protective vests and helmets.
Haaretz further reported that a final decision has not yet been made on the amount of military and civilian supplies Israel will next send to Ukraine, but another meeting among officials will reportedly take place soon.
Russia's Chief Rabbi Berel Lazar, who is said to have close ties to Russian President Vladimir Putin, recently said a simple gesture from Lavrov could help ease the tension between Russia and Israel.
"It would be nice if he apologized to the Jews and simply admitted his mistake," Lazar told the Jewish Telegraphic Agency. "I think it would then be possible to consider the incident settled and turn the page."
Newsweek reached out to Israel's Ministry of Foreign Affairs and the Russian Foreign Ministry for comment.