The Special Treatment of Ivanka Trump and Jared Kushner Is a National Security Issue, Says Former Federal Prosecutor
Nepotism displayed in the privileges given to President Donald Trump's daughter Ivanka Trump and son-in-law, Jared Kushner, constituted a national security issue, a prominent former federal prosecutor and ethics campaigner said.
"White House advisers Ivanka Trump and Jared Kushner show why nepotism laws exist: This is not only an ethics [issue] but a national security issue. They have received special treatment, including security clearance, and apparently can't be fired," Noah Bookbinder, a former federal corruption prosecutor and the executive director of Citizens for Responsibility and Ethics in Washington, tweeted.
Bookbinder was responding to a The New York Times report that the president had sought to force his daughter and her husband to resign from their White House roles shortly after hiring John Kelly as chief of staff.
Referencing the soon to be published book Kushner Inc., written by Vicky Ward, The Times reported that president had ordered Kelly to "get rid of my kids" because they were attracting unwanted negative press. Kelly counseled it would be difficult to fire the pair, but they could be forced to offer their resignations. Kelly resigned in January. Ivanka Trump and Jared Kushner remain in their White House positions as senior advisers.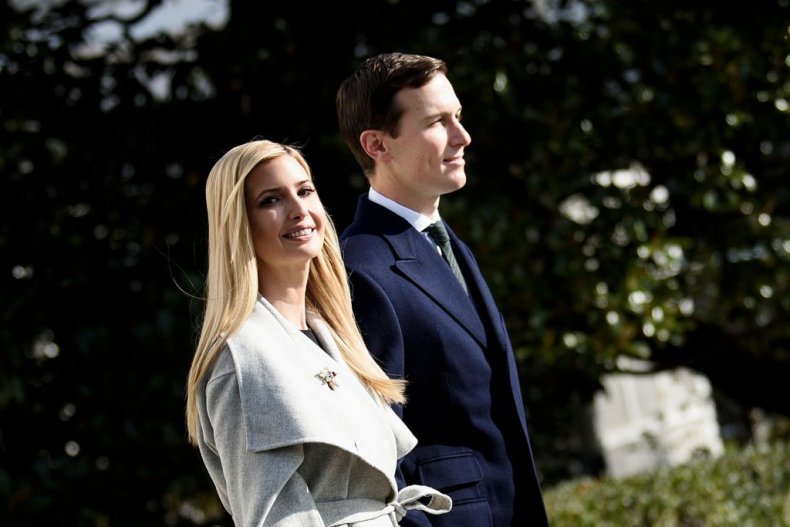 The list of what has been considered special treatment of Ivanka Trump and Jared Kushner, both of whom have been given extensive White House portfolios, has continued to grow.
Last month The Washington Post reported that Donald Trump had directed Kelly to grant Kushner top-secret security clearance against the advice of intelligence officials. After Kushner and Ivanka Trump pressured the president over the clearance, Kelly reportedly became so uncomfortable that he put it in writing.
Kushner was eventually given permanent top-secret security clearance after months of wrangling over the issue. He was granted the special security status in May 2018 after working as a top Donald Trump adviser for more than a year.
According to NBC News, Kushner's FBI background check flagged questions about his family business, foreign contacts, foreign travel and meetings during the 2016 presidential campaign. Kushner, who has been directing U.S. foreign policy at the highest levels, has not been granted "sensitive compartmented information" status by the CIA.
CNN reported that Trump similarly had to lean on Kelly and White House counsel Don McGahn to secure Ivanka Trump's security clearance. Both Kelly and McGhan advised against granting the clearance.