'Spencer'—How the Real Princess Diana Described 'Terrifying' Sandringham Trips
Princess Diana described feeling like an outsider during "terrifying" trips to the queen's estate at Sandringham—echoing the fictionalized portrayal in new movie Spencer.
While at the country estate in Norfolk, members of the royal family would engage in "silly jokes" that only insiders could understand, the Princess of Wales said.
Spencer presents a fictionalized account of the royal family's 1991 Christmas at Sandringham, months before a bombshell biography that Diana co-operated with exposed Prince Charles' affair with Camilla.
That book, Diana: Her True Story by Andrew Morton, was based on tape recordings she made about her experiences inside the royal family, which she smuggled out of the palace through a friend.
In the tapes, she describes her feelings about Sandringham—the eerie backdrop to Pablo Larraín's biopic, starring Kristen Stewart.
Diana said: "It was highly fraught. I know I gave, but I can't remember being a receiver [of Christmas presents]. "Isn't that awful? I do all the presents and Charles signs the cards. [It was] terrifying and so disappointing.
"No boisterous behavior, lots of tension, silly behavior, silly jokes that outsiders would find odd but insiders understood. I sure was [an outsider]."
Morton's book also described how Diana's experience of royal life led her to attempt suicide five times, including at Sandringham in 1982, when she was pregnant with Prince William.
Quoted in Morton's book, she said: "I threw myself down the stairs. Charles said I was crying wolf and I said I felt so desperate and I was crying my eyes out, and he said: 'I'm not going to listen. You're always doing this to me. I'm going riding now.'
"So, I threw myself down the stairs. The queen comes out, absolutely horrified, shaking—she was so frightened. I knew I wasn't going to lose the baby; quite bruised around the stomach. Charles went out riding and when he came back, you know, it was just dismissal, total dismissal. He just carried on out of the door."
In Spencer, Stewart as Diana stands at the top of a collapsing staircase at nearby Park House, where she grew up, fearing that she is going to fall down.
The fictionalized Diana is also haunted by a hallucination of Anne Boleyn, the second of Henry VIII's six wives, who was beheaded.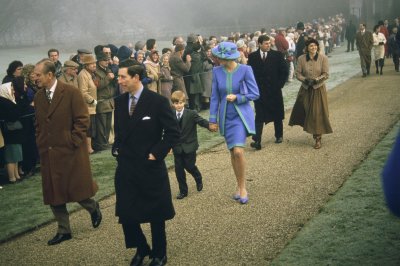 Christmas at Sandringham is traditionally when the royals are seen together as a family and greet the public outside church on Christmas Day. They walk from the house to St Mary Magdalene Church, where royal watchers gather to catch a glimpse of them.
Family tensions have been present at other Christmas trips to Sandringham, including in 2018.
Two months earlier, a royal aide had accused Meghan, the Duchess of Sussex, of bullying two PAs out of Kensington Palace.
By November, news stories began appearing in the British press accusing Meghan of making her sister-in-law, Kate, the Duchess of Cambridge, cry. Meghan told Oprah Winfrey during their interview earlier this year that these reports were untrue and suggested they may have been leaked by the palace.
Biographer Robert Lacey wrote that Prince William reacted angrily to the bullying allegations and took the side of the staff members, throwing Prince Harry out of their shared household at Kensington Palace.
However, the two brothers and their wives put on a show of unity at Sandringham in December, walking side by side to church.
By January 2019, Meghan told her husband Prince Harry she had been experiencing suicidal thoughts amid the negative press coverage.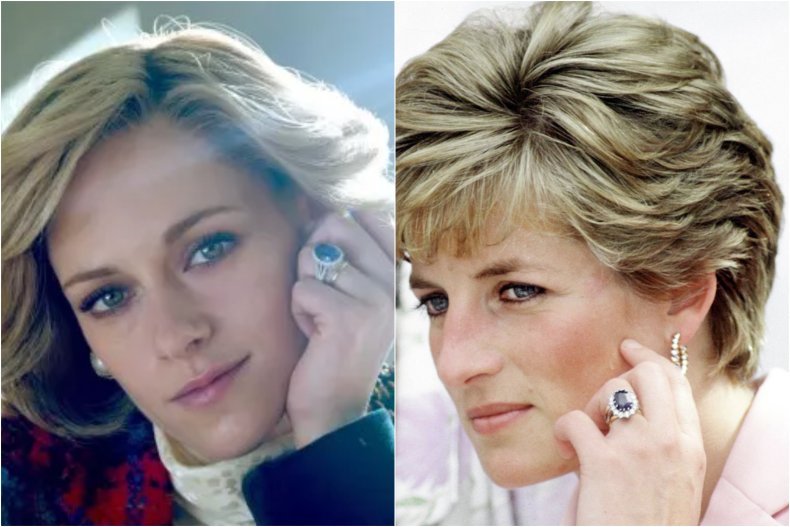 If you have thoughts of suicide, confidential help is available for free at the National Suicide Prevention Lifeline. Call 1-800-273-8255. The line is available 24 hours a day.