'Spencer': Princess Diana's Memory to Loom Large Over Royals for Three Years
Princess Diana's loneliness and isolation at the heart of the royal family will feature prominently on screens for three years with new movie Spencer and The Crown series.
Pablo Larraín's eerie portrayal of life inside the royal family hits screens in America and Britain on Monday, October 14, with early reviews fawning over Kristen Stewart's portrayal of the princess.
British broadsheet The Daily Telegraph wrote that she "will be instantly and justifiably awards-tipped for this," while Deadline described her performance as "a bracing, bitter, moving, and altogether stunning turn."
The film gives a fictionalised account of a Christmas weekend at Sandringham, Queen Elizabeth II's estate in the east of England, using an uncanny cinematic style not unfamiliar to the horror genre.
Princess Diana's characterization of the family as cold and emotionally distant lives on 24 years after her death and comes on the back of last November's release of Season 4 of The Crown.
Emma Corrin depicted Princess Diana's bouts of bulimia and loneliness during Prince Charles' affair with Camilla during the Netflix series.
However, there will be a third wave of Princess Diana's story next year too—capping off what was intended as a year of celebration for the Queen Elizabeth II's Platinum Jubilee.
Season 5 of The Crown is due for release in November 2022 and will chart the very public breakdown in Charles and Diana's marriage, culminating in her death in a Paris car crash in August, 1997.
For three consecutive years, audiences in America and Britain will have gone into the Christmas period with stories about Princess Diana's treatment in the royal family.
It may be too early to tell whether Spencer will prove damaging for Prince Charles but Season 4 of The Crown did coincide with a drop in polling for the number of people who believe he would make a good king, according to U.K. pollster YouGov.
In June, 2020, 37 percent of Britons thought Charles would make a good king but this dropped to 32 percent in December 2020, post-The Crown, and 31 percent in May 2021.
And 30 percent said they thought he would not make a good king in June 2020, but this rose to 33 percent in December 2020 and on to the 35 percent in May 2021.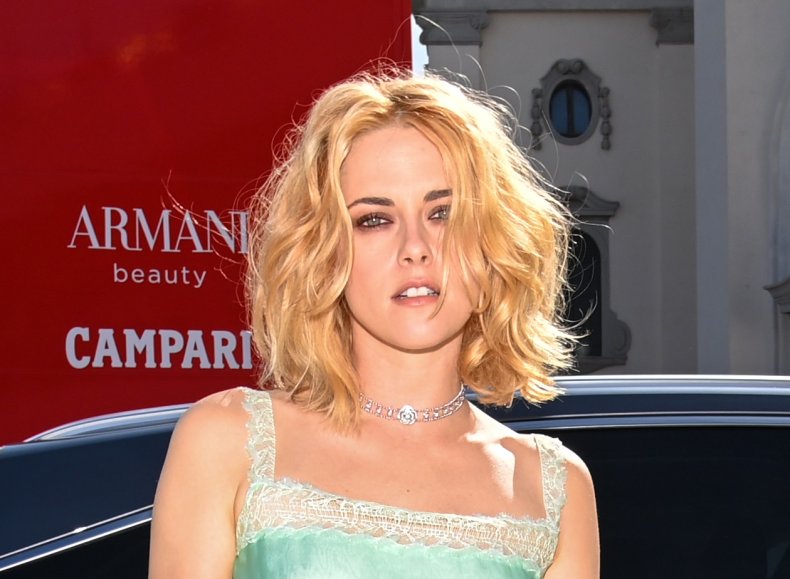 The summer also saw a series of stories about Diana in the run up to what would have been her 60th birthday on July 1, when Prince Harry and Prince William unveiled a statue in her honor.
Lord John Stevens, a former Metropolitan Police commissioner, gave an interview to The Daily Mail in which he described having to ask Prince Charles about Diana's belief he intended to have her injured.
The police officer, who had been in charge of the investigation into Diana's death, interviewed the next-in-line to the throne about a note Diana left saying: "My husband is planning an accident in my car."
He told The Daily Mail: "Yes, allegations had been made about the Prince of Wales and other royals but we had to find or examine the evidence before we approached him with formal questions.
"We found no other evidence to support the scenario suggested in Diana's note."
He added: "We were left with the note, which in itself was not enough to make Charles a formal suspect."
Season Four of The Crown triggered a backlash which made it as far as the heart of Britain's government.
Then culture secretary Oliver Dowden said: "It's a beautifully produced work of fiction, so as with other TV productions, Netflix should be very clear at the beginning it is just that.
"Without this, I fear a generation of viewers who did not live through these events may mistake fiction for fact."
Prince Charles' aides will now have to come up with a strategy again for both Spencer and the next season of The Crown next year.