'Spencer': Real Princess Diana Quotes That Echo Pablo Larraín's Royal Horror Story
Pablo Larraín's film Spencer, starring Kristen Stewart as Princess Diana, portrays a royal family Christmas as a twisted fairytale.
Horror movie tropes are all around, including hallucinations of dead queens, a collapsing staircase in an abandoned building and a creepy scarecrow. Meanwhile, every move made by the unhappy princess is watched disapprovingly by staff at Sandringham, Queen Elizabeth II's Norfolk estate.
A title card at the start of the film describes it as "a fable from a true tragedy," but many of its scenes appear to have been drawn from Diana's own first-person accounts of royal life.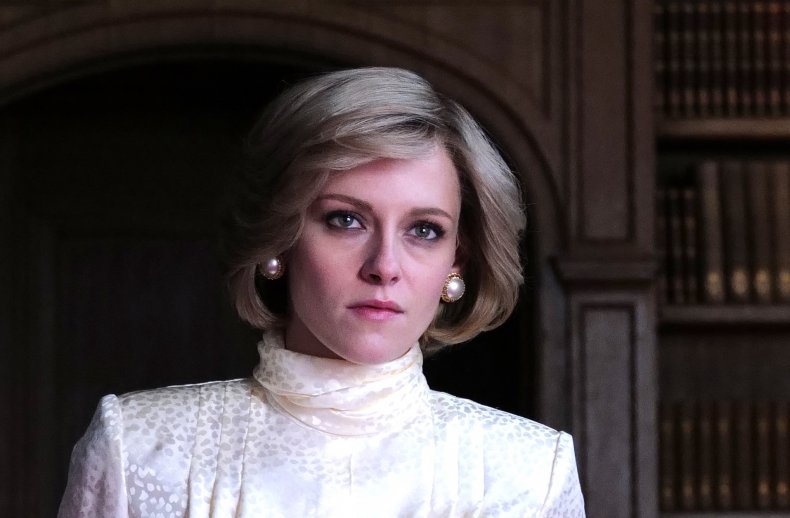 Princess Diana's Bulimia
In the film, Prince Charles (played by Jack Farthing) tells his wife not to bring her meal back up because of the effort the chickens made to lay the eggs.
The future king says: "They all made such an effort to bring you breakfast. Please do them the courtesy of not regurgitating it all into a lavatory bowl before the church bells ring."
Later in the film, Diana says she did not eat dessert at dinner, adding: "It would only have been wasted on me anyway."
This echoes Princess Diana's allegations that the royals had accused her of wasting food, made in 1995 during her famous BBC Panorama interview.
She told journalist Martin Bashir: "You have to know that when you have bulimia you're very ashamed of yourself and you hate yourself, so—and people think you're wasting food—so you don't discuss it with people."
She added: "Well, it was just, 'I suppose you're going to waste that food later on?' And that was pressure in itself. And of course I would, because it was my release valve."
However, the Bashir interview has come under scrutiny after a BBC investigation found that the Panorama team had falsified documents in order to gain Diana's trust.
Prince William said this year the interview contained a false narrative and should not be aired again.
Princess Diana on Royal Rules
Stewart's Diana is depicted having her wings clipped by staff at Sandringham, particularly the fictional equerry Major Alistair Gregory (played by Timothy Spall).
Outfits are picked for her, she is ordered not to be late and she is told off for getting undressed with the curtains open. She is also unhappy about her son William being made to shoot pheasant.
Diana told Bashir: "I'd like to be a queen of people's hearts, in people's hearts, but I don't see myself being queen of this country. I don't think many people will want me to be queen.
"Actually, when I say many people, I mean the establishment that I married into, because they have decided that I'm a non-starter."
She added: "Because I do things differently, because I don't go by a rulebook, because I lead from the heart, not the head, and albeit that's got me into trouble in my work, I understand that. But someone's got to go out there and love people and show it."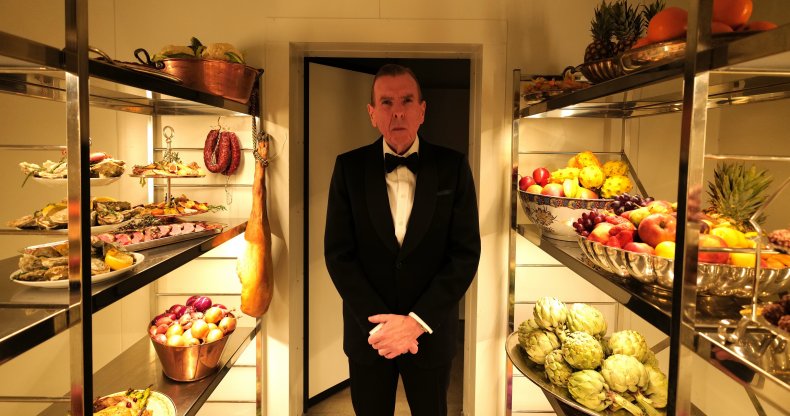 Princess Diana on Sandringham
Princess Diana told biographer Andrew Morton about her feelings about Christmas at Sandringham in tape recordings she smuggled out of Kensington Palace through a friend.
Morton's updated edition of the book includes a full transcript of the tapes in which Diana says: "It was highly fraught. I know I gave, but I can't remember being a receiver [of Christmas presents].
"Isn't that awful? I do all the presents and Charles signs the cards. [It was] terrifying and so disappointing.
"No boisterous behavior, lots of tension, silly behavior, silly jokes that outsiders would find odd but insiders understood. I sure was [an outsider]."
Self-Harm
Princess Diana is depicted self-harming with a set of wire cutters in the film. The scene is shocking, but it is in line with her real-life experiences.
In the Morton tapes, Diana describes how she had wanted to speak to Charles "about something" one day but felt dismissed.
She said: "He wouldn't listen to me, he said I was crying wolf. So, I picked up his penknife off his dressing table and scratched myself heavily down my chest and both thighs.
"There was a lot of blood and he hadn't made any reaction whatsoever."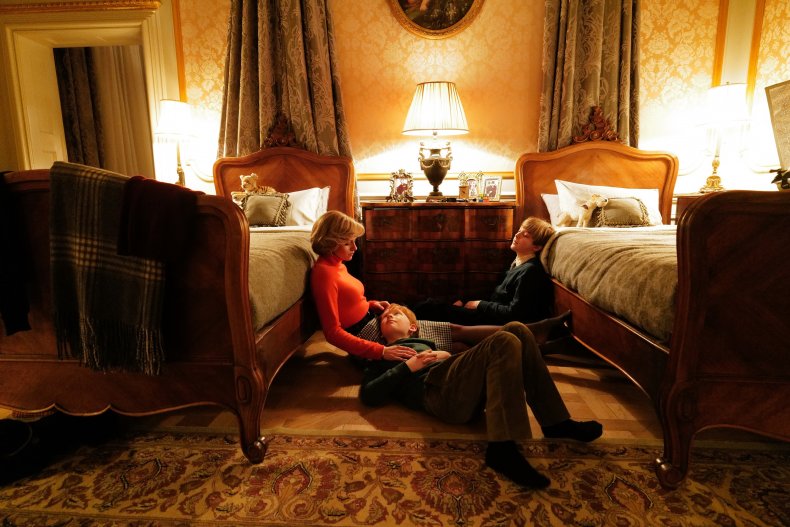 'All I Need Is You'
The film's final sequence shows Diana driving Prince William and Prince Harry away from Sandringham.
Playing on the car radio is the song "All I Need is a Miracle" by Mike & the Mechanics, which includes the refrain "all I need is you."
The lyrics mirror Diana's comments to the BBC, in which she said she did not feel alone after separating from Charles because she had her sons.
Asked if she lived by herself, Diana replied: "Yes, I don't mind that, actually. You know, people think that at the end of the day a man is the only answer. Actually, a fulfilling job is better for me."
She added: "No, I'm not really on my own. I've got wonderful friends, I've got my boys, I've got my work."
Spencer was released in theaters on November 5.