Sean Spicer Calls Donald Trump a 'Unicorn' and 'Energizer Bunny' in New Book Rife With Errors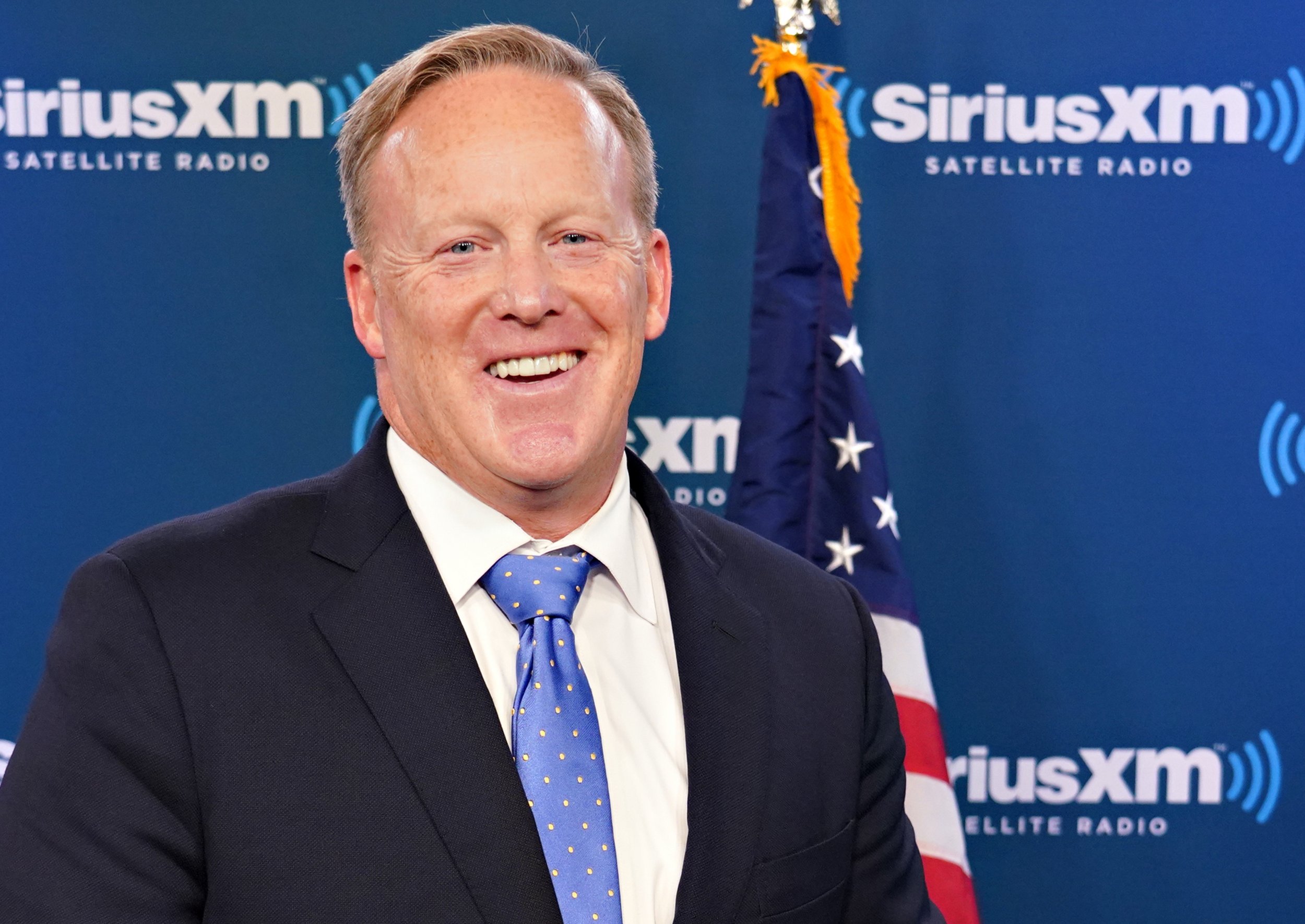 The new book by former White House press secretary Sean Spicer is reportedly loaded with errors and includes some glowing nicknames he came up with to describe President Donald Trump.
Spicer, who left his post from behind the podium roughly a year ago, seemed to mix up British intelligence officer Christopher Steele and former Republican National Committee chairman Michael Steele in The Briefing: Politics, the Press, and the President, according to the Wall Street Journal's review of the book published Tuesday.
Christopher Steele was the author of the infamous Trump-Russia dossier that has dogged the president since before his inauguration 18 months ago, but Spicer wrote his name as Michael.
Spicer also notes of a reporter asking President Barack Obama a question during a press conference in 1999. Obama, though, did not take office until 2009.
Spicer offers praise for Trump's energy, labeling him the "Energizer Bunny," a reference to the famous pink bunny from Energizer battery commercials, and also as a "rock star."
He also describes the president as a "unicorn."
"His high-wire act is one that few could ever follow," Spicer writes. "He is a unicorn, riding a unicorn over a rainbow."
Spicer addresses perhaps his most infamous proclamation as Trump's top spokesperson: the crowd size at the president's inauguration was not only greater than Obama's but of all time.
In hindsight, Spicer states that he "should have talked with him more and understood exactly what he wanted me to do."
Spicer's claim, which came on his very first day in office, kick-started what would be a tumultuous tenure with the administration. He became the focal point of political and comedic derision, with many accusing him of outright lying on Trump's behalf.
In a recent interview with NBC, Spicer appeared to laugh off several of the apparent lies he made for Trump like the inauguration, the existence of tapes of Trump's conversations with former FBI director James Comey and accusations of illegal voting that cost the president the popular vote.
Spicer also drew widespread criticism for saying that Adolf Hitler "didn't even sink to using chemical weapons" when discussing Syrian President Bashar al-Assad's use of the weapons on his own people. Spicer did, however, apologize profusely for the comment.
To celebrate the book's release, Spicer is throwing a party Tuesday night in Washington. Tickets for the event were going for as high as $1,000 for VIP access and as low as $250.