'Spicy' Cat's Post-Dental Surgery Pictures Have Internet in Hysterics
Facebook users can't get enough of a cat's unfortunate post-dental surgery photos.
On February 3, Victoria Blasengame shared a snap of her furbaby, Lilith, after a traumatic trip to the dentist. The eight-year-old Tuxedo was forced to have six teeth removed due to stomatitis, an inflammation of the mouth.
Captioned: "My post dental surgery dumba**," the hilarious image shows Lilith mid-drool, with messy fur and eyes rolling back into her head.
Since being shared, the funny photo has received over 2,500 likes and 245 comments, with one user calling Lilith "the highest cat I have ever seen."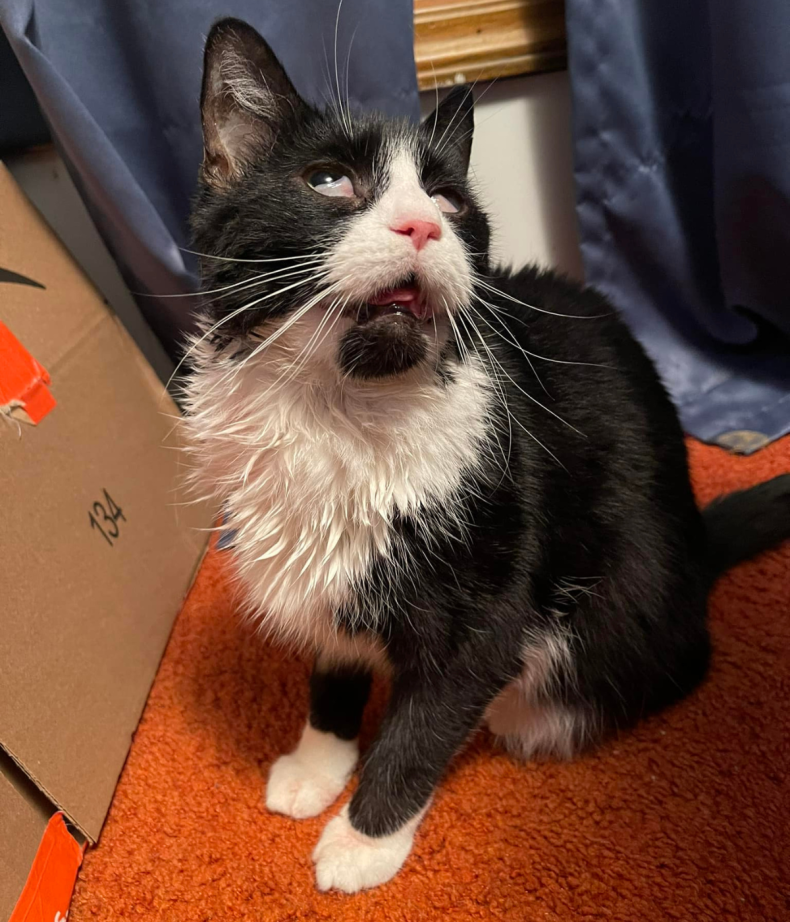 'She Was a Spicy Girl After Surgery'
According to PetMD, Stomatitis is a disease that causes severe inflammation of the mouth, including the gums, teeth and mucous membranes. It effects roughly 10 percent of cats and can be incredibly painful for afflicted felines.
The cause of stomatitis is a mystery, but an abnormal immune system response is suspected to be involved.
After a tough time eight years ago, Blasengame's mom decided to surprise her with a kitten. They picked her up from a barn, with Lilith "screaming the whole way home."
About a month ago, they noticed that Lilith was scratching at the corner of her mouth, as well as chewing on one side while eating.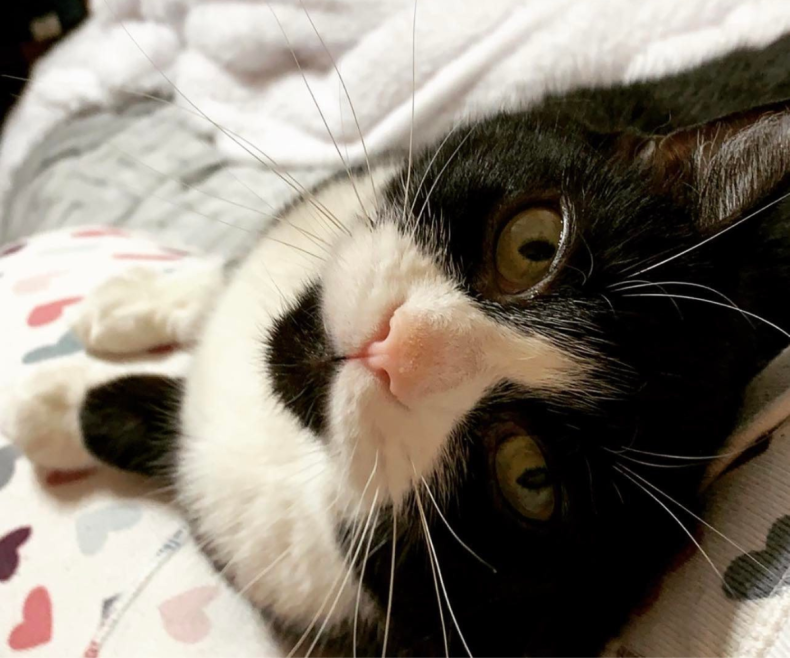 They took her to the vet, who diagnosed stomatitis. She was originally supposed to have only one tooth removed, but ended up needing six taken out.
"She was put under anesthetic for 2 hours, and they discovered more damage under the gum line," Blasengame said.
"She did great! She was a spicy girl after surgery, but she's always been spicy."
After coming out of anesthetic, Lilith was "very wobbly" and "couldn't figure out how to put her tongue in her mouth."
"She still can't sometimes and walks around with a little blep," Blasengame said.
"She couldn't eat hard food for 2 weeks after her surgery, but now she's doing fantastic!"
Lilith has since resumed her regular activities, which include "glaring at everyone," perching like a gargoyle on every ledge she can find, and getting as much attention as possible.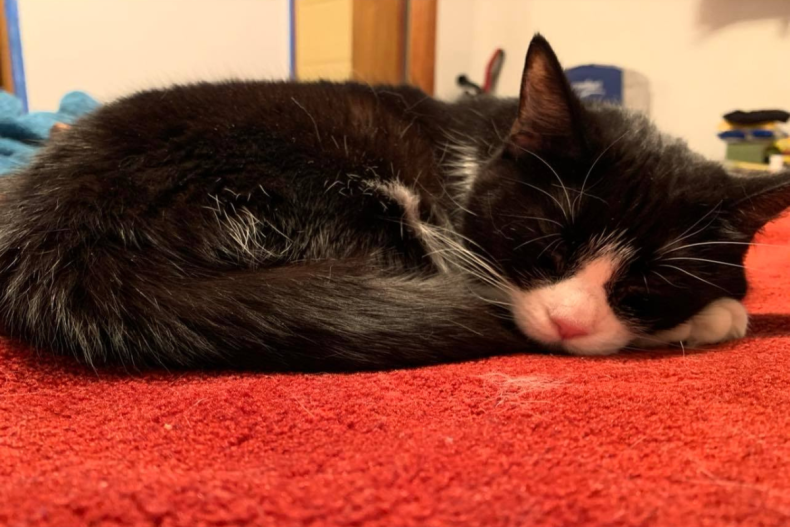 'She Is on the Next Planet'
Cat lovers couldn't stop laughing at the drugged-up puss, with David Stanczyk commenting: "I wanna be like that one day."
"I'm crying laughing this is the silliest face and I love it," said Grymm Doll.
"She's smelling c o l o r s," joked Ellie Ell.
"She is on the next planet, possibly even the next galaxy," wrote Angel Jinx Myren.
"[She] is literally in another dimension," agreed Ellen Rose Johnson.
"That's how hard I roll my eyes in traffic," said Dona Re Naquin Simon.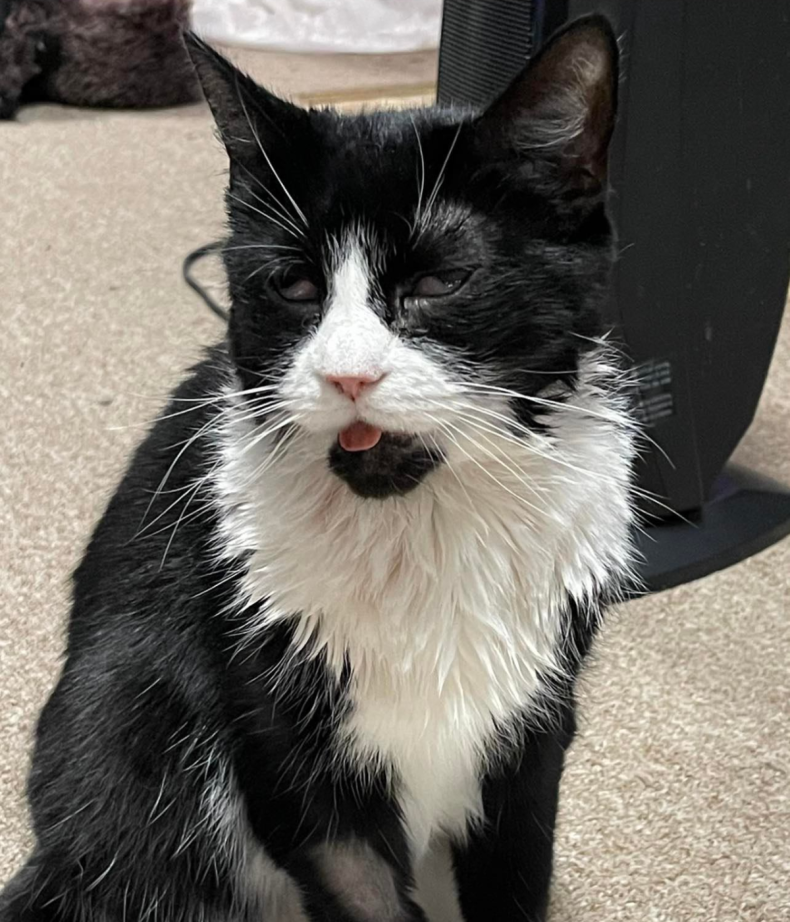 "It's like that exaggerated eye roll when you ask your child to clean its room," wrote Deanna Puddick.
While Mandi Barrows commented: "That last remaining braincell completely exploded after that surgery."
Lilith isn't the only pet whose drug-fueled antics have gone viral. A dog "choosing violence" after being sedated at the vets recently had TikTok users in stitches, while a Labrador "high on catnip" was caught on camera stealing treats.
Do you have funny and adorable videos or pictures of your pet you want to share? We want to see the best ones! Send them in to life@newsweek.com and they could appear on our site.