The teaser trailer has been officially released for Spider-Man: No Way Home a day after the trailer leaking online on Sunday.
On Monday, the Spider-Man: No Way Home trailer was released on the official Twitter page for the movie, which will be in theatres on December 17. Along with the trailer, the account tweeted, "shout-out to the real ones who are watching the trailer for the first time right now," in response to the widespread leak.
While at CinemaCon, Sony CEO and Chairman Tom Rothman spoke briefly about the trailer leak on Monday.
"All things come to those who wait," said Rothman. "And in this case it's the real thing, the genuine article."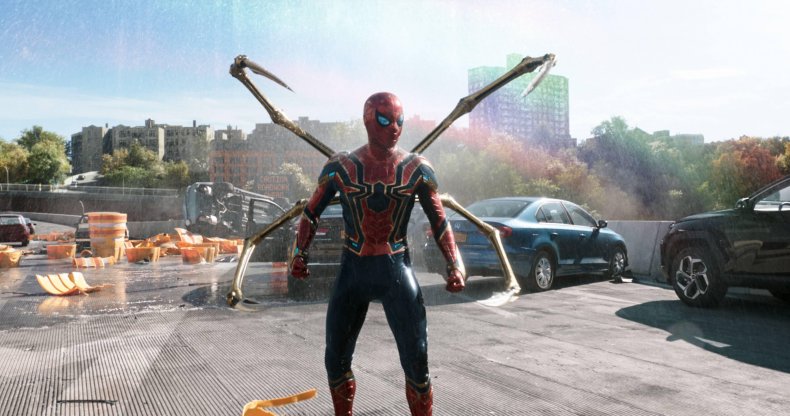 Once the trailer was released, fans shared their opinion via Twitter.
One user tweeted, "Let's maybe not celebrate leaks that probably cost people their jobs. Think most people could probably do with learning some patience in our fandoms."
Another user tweeted, "I am not a real one, so sorry spider man, it was just too tempting to not watch the leak. Also whens trailer 2?"
One user even tweeted, "It was a bad trailer."
The trailer features Doctor Strange, played by Benedict Cumberbatch, along with the return of Alfred Molina's Doctor Octopus. The trailer also stars Zendaya as Mary Jane Watson, Jacob Batalon as Ned Leeds and Marisa Tomei as Aunt May.
Noticeably missing from the trailer were Andrew Garfield and Tobey Maguire, who fans have seen in various movie set photos on social media. But, due to the multiverse concept, both Garfield and Maguire's disappearance from the trailer is left up to speculation.
Proceeding from Spider-Man: Far From Home, Peter Parker goes to Doctor Strange to help him restore his secret identity. But, while helping Parker, Strange's spells unleashes the multiverse within the trailer. In the multiverse, different versions of Spider-Man will allegedly be fighting against their former nemesis.
Doctor Octopus was the nemesis of Maguire's Spider-Man in Spider-Man 2, while another confirmed cast member, Jamie Foxx, who played the villain Electro in The Amazing Spider-Man 2, is the nemesis to Garfield's Spider-Man.
While speaking to Jimmy Fallon on The Tonight Show, Tom Holland, who plays the current Spider-Man, spoke about his presence in the movie.
"It would be amazing if they were, because they haven't told me that yet and I am Spider-Man and I've read the script from the beginning to the end," said Holland. "So it would be a miracle if they could keep that from me."