'Spider-Man: Into the Spider-Verse' Netflix Time: When Can You Start Streaming 2018's Best Animated Film
It's almost here! Spider-Man: Into the Spider-Verse, the film that took home the Academy Award for best animated movie of 2018, is about to drop on Netflix.
The story of Miles Morales overcoming his fears and self-doubt to become one of the most powerful and important superheroes in Marvel begins with this film. It made a lot of money for Sony and like the other Marvel films before it, fans will be able to watch and rewatch Into the Spider-Verse as much as they want - as long as they have a Netflix account.
If you want to watch the animated film as soon as possible, here's all the information you need.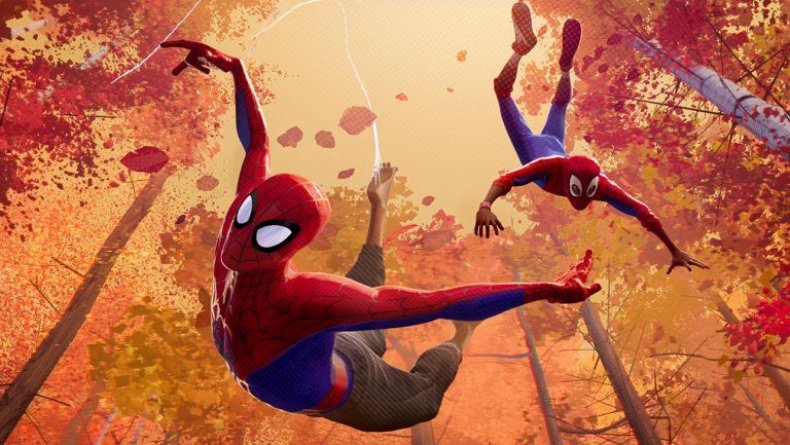 WHAT TIME DOES SPIDER-MAN: INTO THE SPIDER-VERSE APPEAR ON NETFLIX?
Like other movies and shows on Netflix, Spider-Man: Into the Spider-Verse is expected to appear on Netflix starting at 3:01 a.m. EDT on Wednesday, June 26.
Hopefully, the movie appears for users, unlike how Avengers: Infinity War seemed hidden on Netflix when it first released. If you don't see Into the Spider-Verse on your home screen, we recommend searching for it.
If the timing of when Into the Spider-Verse appears on Netflix changes, we will update.
THE STORY OF INTO THE SPIDER-VERSE
Of course, if you don't want to know anything about the film, we recommend not reading further. However, there are some things potential fans will want to know about Into the Spider-Verse before jumping in (especially for the first-time).
First, it does not take place in the Marvel Cinematic Universe. While the MCU is the most popular in terms of movies, Into the Spider-Verse is its own thing. While it does have nods to past films, it really does act as a standalone movie.
Miles Morales, the protagonist of this story, was created by Brian Michael Bendis and Sara Picchelli in 2011. Morales was introduced as a part of the Marvel Ultimate Universe, a world different from the Marvel 616 Universe that many of the characters from the comics reside in.
The Ultimate Universe was created as a way to bring in new readers who didn't want to be bogged down by decades of storytelling. It was new, and gave fresh perspectives on classic characters including Spider-Man. While Peter Parker was still the Spider-Man of the Ultimate Universe, the story of Miles Morales was introduced to make him a Spider-Man as well.
Into the Spider-Verse doesn't copy from the comics, but there are some similarities. But again, this film is a standalone movie that those who haven't picked up a comic book can understand.
Have you seen Into the Spider-Verse yet? Which is your favorite part of the movie? Let us know in the comments section below.