Bat Causes Chaos on Spirit Airlines Flight: 'It's the Batplane!'
Passengers aboard a Newark-bound Spirit Airlines flight were in for a surprise during their journey on Wednesday when a bat appeared and flew back and forth through the cabin, causing chaos, confusion, and delight.
Peter Scattini who was onboard the flight tweeted a video of the bat, writing: "Me, twice a year: 'I'll never fly spirit again.' Me, this morning, after deciding I'd rather save 12 dollars."
Scattini, who said his Spirit flight cost just $57, followed up: "I also want to make clear that this bat appeared WHILE WE WERE 30 MINUTES INTO OUR FLIGHT.
"Where it came from? No idea. Eventually someone trapped it between a book & a cup and then locked it in one of the restrooms for the remainder of the trip."
In another video of the incident posted to Twitter, a man says: "It's the Batplane!"
"Hey Batman," says a woman as the panicked creature flaps its wings and flies over the heads of passengers.
A spokesman for Spirit Airlines told Newsweek: "Spirit Airlines can confirm a stowaway bat was located on one of our recent flights from Charlotte to Newark.
"The bat was eventually corralled into a lavatory and removed once on the ground by animal control officers.
"The aircraft was disinfected and searched as a precaution. It is believed the bat started its journey in Charlotte, flying into an overhead bin while our crews were doing overnight maintenance. No one was hurt in this incident, including the bat."
Also on Thursday, a Southwest Airlines attendant surprised passengers on a Nashville to Philadelphia flight when she burst out of an overhead luggage compartment.
Veronica Lloyd, the passenger who filmed the moment and shared it on social media, told Fox News she was "perplexed" by the attendant's actions, noting she was up there for at least 10 minutes.
"It was very interesting. I think she was doing it to try and be funny and make the passengers laugh," Lloyd said.
Earlier in the week, an American Airlines flight to London from Philadelphia was diverted to Boston, where it made an emergency landing—because of a mysterious foul-smelling odor in the plane.
One unnamed passenger told WBZ-TV: "I kept smelling a funny smell, and I wasn't quite sure what it was. I thought someone had an upset stomach, so I ignored it."
Another passenger said: "It smelled kind of more like a sort of burning smell I would have thought. But more like a strange burning smell."
The airline's maintenance staff were investigating the aircraft. Nobody was injured, though several members of the crew were taken for medical evaluation as a precaution.
In mid-July, a JetBlue flight destined for Florida from New Jersey was evacuated after someone sent passengers and crew with Apple devices a picture of a suicide vest via the AirDrop app. AirDrop allows people to share files via Bluetooth.
All 150 passengers were led off the delayed JetBlue flight 573 to allow sniffer dogs on as Port Authority vehicles surrounded the aircraft. No threat was discovered and an investigation into who sent the image continues.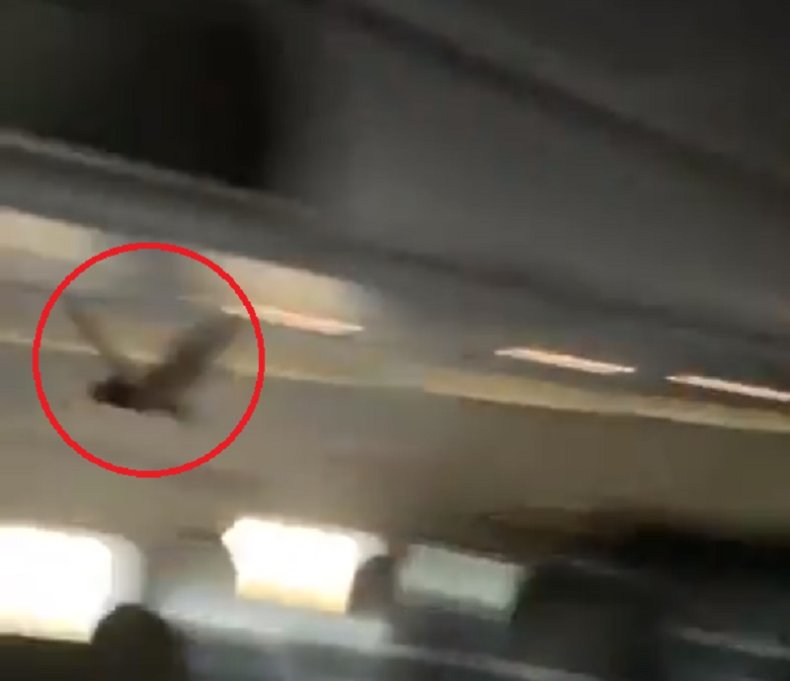 This article was updated with a comment by Spirit Airlines.