American Airlines Flight Diverted Due to Odor That Sent Crew Members to Hospital: 'I Thought Someone Had an Upset Stomach'
An unknown smell on a plane flying to the U.K from Philadelphia was so bad that the flight had to be diverted. Less than two hours into the American Airlines flight which had departed at 10 p.m. on Sunday night, the Airbus A330-300 ended up making an emergency landing at Boston's Logan Airport.
One unnamed passenger told WBZ-TV: "I kept smelling a funny smell, and I wasn't quite sure what it was. I thought someone had an upset stomach, so I ignored it."
Another passenger said: "It smelled kind of more like a sort of burning smell I would have thought. But more like a strange burning smell."
Boston Emergency Medical Services said that they took 10 crew members to hospitals for evaluation, according to CBS Local.
The airline said that a maintenance team was examining the aircraft following the incident and that none of the 154 passengers or crew members onboard the flight had complained of illness.
In a statement, the airline said: "Flight 728 from Philadelphia to London Heathrow was diverted to Boston after a possible odor was reported in the cabin. No passengers experienced any issues, but their trip has been put on hold temporarily. All passengers were provided overnight accommodations in Boston and will continue their journey to London sometime Monday."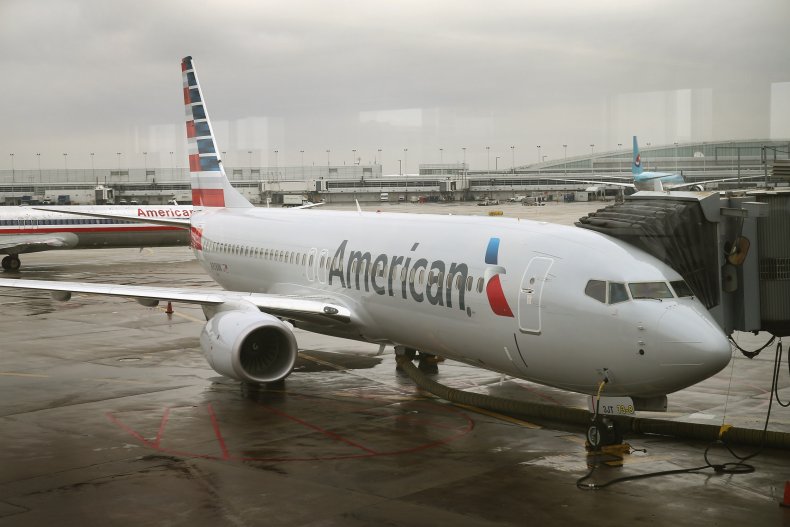 Strong smells have diverted other planes before. In May, a Spirit Airlines flight from Las Vegas had to return to the gate after a smell that "resembled oil" was detected onboard the plane that was flying to Minneapolis, The Independent reported.
In February, an Alaska Airlines flight from Chicago to Seattle was grounded due to a strong smell. The plane was diverted into Minneapolis-St. Paul International Airport, where half a dozen crew members and two passengers were given a medical checkup while four staffers were taken into hospital.
In August 2018, an Alaska Airlines flight from San Francisco to New Orleans was diverted to Los Angeles International Airport after a "strong odor" was detected onboard."
In June 2018, passengers onboard a flight from the Canary Islands vomited and fainted due to a stench emitted by a fellow passenger suffering from severe tissue necrosis, forcing the Transavia plane to divert to Portugal. Andrey Suchlin, 58, a Russian musician, underwent a number of operations but later died of organ failure.
American Airlines Flight Diverted Due to Odor That Sent Crew Members to Hospital: 'I Thought Someone Had an Upset Stomach' | World