'Splatoon 3' Trends After Missing Marina Sparks Talk of Possible Release
Splatoon 2 was one of the driving forces behind the success of the Nintendo Switch, which is part of the reason why discussions of a possible Splatoon 3 took over social media Monday night and into Tuesday Morning.
Releasing in July 2017, Splatoon 2 improved on the original with more single-player content, weapons and multiplayer features that gave fans old and new something exciting to play.
So it's natural that fans hope for a Splatoon 3 announcement soon, especially for 2020, but those desires may have been trolled prematurely.
Late Monday night, Nintendo of America released some Splatoon 2 artwork on its Instagram page. The piece of art features Callie, Marie and Pearl with the caption saying, "The stars of Splatoon and Splatoon 2 are staying fresh, even if it's frosty. But where's Marina?"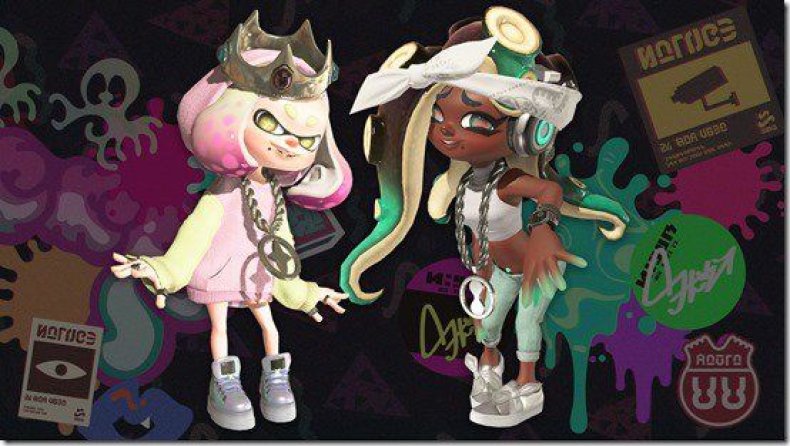 Marina, of course, is Pearl's partner in broadcasting the latest news and updates in Splatoon 2. Her omission in the artwork has led many fans to believe a Splatoon 3 announcement might be coming and that the disappearance of Marina could be the focus of its story.
In Splatoon 2's story mode, Callie went missing and was an antagonist in the plot. As a result, fans have tried to make the connection between Marina's omission in the artwork and a tease tied to a new installment of Splatoon.
Splatoon 3 began trending on Twitter overnight until a second piece of artwork was released showing Marina's true location.
It seems Marina was the one holding the camera in the first piece of art.
Splatoon fans are understandably hungry for news on the beloved franchise. The last Splatfest for Splatoon 2 took place over the summer, and there have been only small balance updates since.
A new balance update is arriving in January with another scheduled for April 2020.
Many fans speculate a new Nintendo Direct will be arriving in January to set the stage for what's coming to the Switch in 2020. Currently, Animal Crossing: New Horizons is the only first-party Switch-exclusive confirmed to release next year, but announcing Splatoon 3 for release this summer in honor of the sequel's third anniversary sounds like a fitting and timely reveal.
Splatoon 2 has sold more than 9 million units worldwide since its 2017 release. This success situates the title as the sixth best-selling Nintendo Switch game of all time as of September 2019, according to Nintendo's internal sales data. With more features and a larger fanbase, a third game could feasibly eclipse the 10 million sales milestone.
Splatoon 2 is available now for Nintendo Switch.
Do you think a Splatoon 3 announcement is coming soon? What do you want in the next installment? Let us know in the comments section.