'SpongeBob Movie' Streaming: How to Watch 'Sponge on the Run' Online
The SpongeBob Movie: Sponge on the Run is following kids' animated movies like Trolls World Tour and Scoob! and coming straight to streaming services rather than coming to cinemas. The movie version of Spongebob Squarepants will soon be streaming on CBS All Access, which will also host all episodes of the cult animated comedy.
The movie was due to come to cinemas on August 7, after its release date had been moved seven times since initially being scheduled for February 2019. However, CBSViacom then decided to skip cinemas all together and come straight to on-demand stores like Amazon, Apple TV, and Google Play.
However, with this announcement, the studio announced that the movie's release has been delayed yet again. Sponge on the Run will come to on-demand stores at some point in 2021, with the movie then moving to CBS All Access after an unspecified amount of time, expected to be a few months.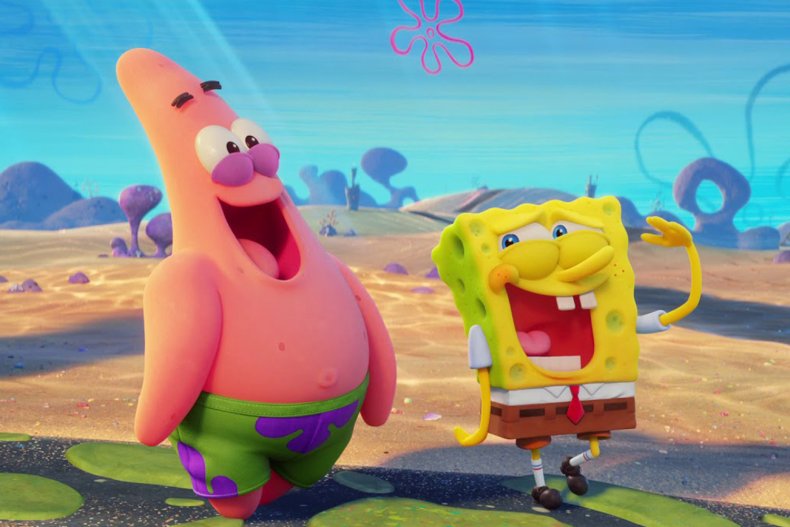 Nickelodeon executive vice president Ramsey Naito said in a statement: "We're happy to give kids and families a much-deserved lift in any way we can, and the PVOD [premium video on demands] release of the new SpongeBob theatrical and putting all seasons of the TV series on CBS All Access are two of the best ways I can think of to get immersed in the optimism and joy that this terrific character represents."
As both Scoob! and Trolls World Tour cost $19.99 to rent, The Spongebob Movie is expected to be available at the same price point.
As for when the movie will move from Amazon et al to CBS All Access, it may depend on how the company sees its PVOD release. Studios like Disney usually give their movies a cinematic window of 90 days, which is then followed by a DVD and PVOD release. Movies then come to streamers about four months after that, meaning a seventh-month gap between them first coming to cinemas and being released on a streaming service.
As such, if Sponge on the Run's PVOD release is replacing its cinema release, it may not come to CBS All Access until seven months after it comes to Google Play and other such services. However, it may instead come to the streaming service four months after it is available to purchase.
Though Spongebob Squarepants is also coming to CBS All Access, the show is currently streaming on the NickHits Amazon Prime Video add-on channel, which has Season 6-8 of the show, while the main Amazon Prime Video feed has the first five seasons. The first Spongebob movie, meanwhile, is streaming on HBO.
The SpongeBob Movie: Sponge on the Run will be released in 2021.