Watch: Arsene Wenger Apologizes for Pushing Fourth Official in Arsenal Victory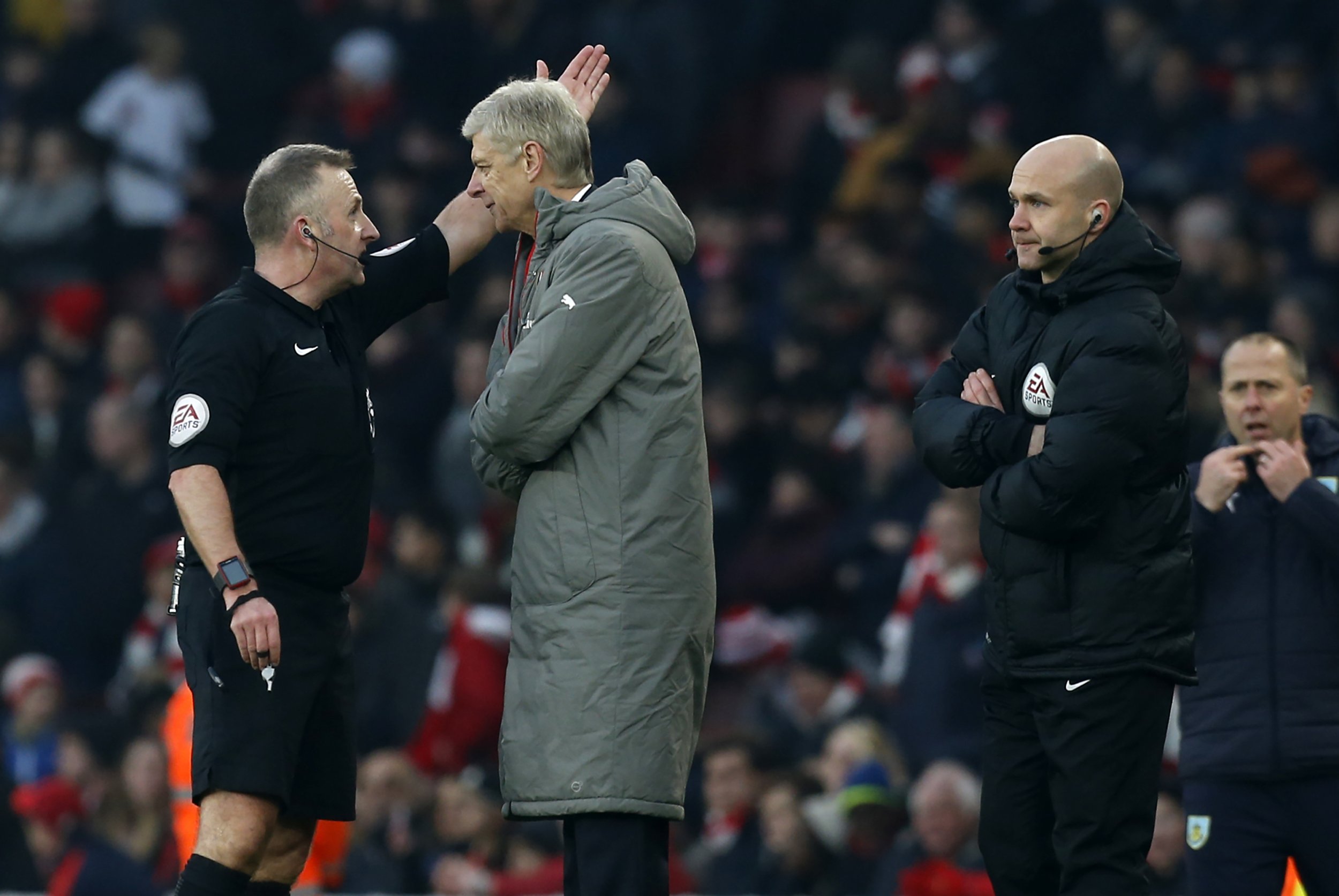 Arsene Wenger has apologized for pushing fourth official Anthony Taylor after being sent to the stands during Arsenal's 2-1 victory over Burnley on Sunday.
Referee Jon Moss sent off Wenger, the Arsenal manager, when he was left livid by the awarding of a penalty to Burnley in stoppage time, which the visitor equalized from.
The Frenchman's team did end up taking all three point when Alexis Sanchez scored from the penalty spot, but Wenger had pushed Taylor twice in the tunnel as he tried to watch the game.
"I thought I could watch it from the corridor [in the tunnel]. I regret everything. I should have shut up, gone in and gone home. I apologize for that," Wenger said.
"Look, it was nothing bad. I said something that you hear every day in football. Overall, nine times out of 10 you are not sent to the stands for that.
"If I am, I am, and I should have shut up completely. I was quite calm the whole game, more than usual."
Arsenal's victory lifted the club into second in the Premier League table after Tottenham and Liverpool dropped points over the weekend.
On Saturday, Wenger's side travels to Southampton for the fourth round of the FA Cup.