Arsenal: Arsène Wenger Set for New Deal with Arsenal—But There's a Warning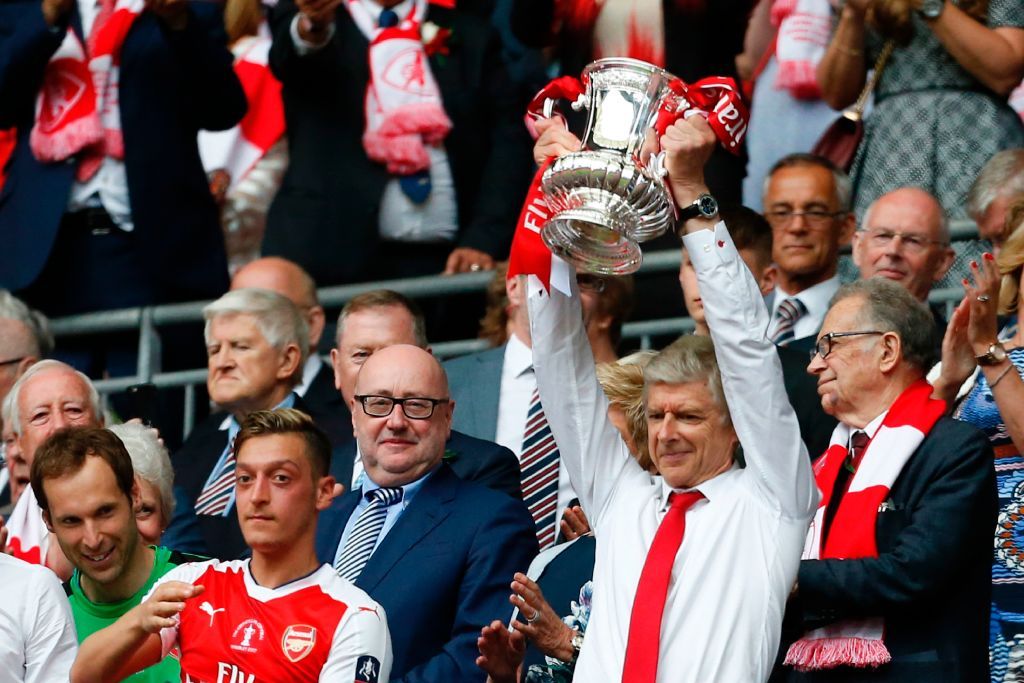 Arsène Wenger is set to be offered a contract extension at Arsenal on Tuesday but will be warned by the club to be more aggressive in the transfer market, according to reports.
The Frenchman, who will enter his 22nd year as Arsenal manager if he stays on at the Emirates Stadium, has built a reputation for not buying his marquee signings until the final days of the window.
This has seen the club miss out on key players. Last summer, N'Golo Kante, the PFA and FWA Player of the Year, is said to have wanted to join Arsenal but ended up starring in Chelsea's Premier League title-winning team after signing for £30 million ($38.5 million).
Arsenal, instead, signed Granit Xhaka from Borussia Monchengladbach for £35 million ($45 million) but the Swiss struggled this season, picking up 13 yellow and three red cards.
Wenger also reportedly had a deal wrapped up to sign Gonzalo Higuain from Real Madrid in 2013 but switched his attention to Luis Suarez at Liverpool. Arsenal didn't end up with either player.
The club's board is looking to avoid this trend continuing as part of a restructuring at Arsenal, and, according to the Daily Mail, it will tell Wenger not to dither on deals this summer.
The report claims that Sandro Ramirez and Pablo Fornals, both of Malaga, are among the list of targets the club is aiming for while the summer window is open.
Wenger also has to secure the futures of Arsenal's key players, Alexis Sanchez and Mesut Ozil, whose contracts expire at the end of next season.