Mesut Ozil Identifies Three Clubs He Would Leave Arsenal For—And Arsene Wenger Won't Be Pleased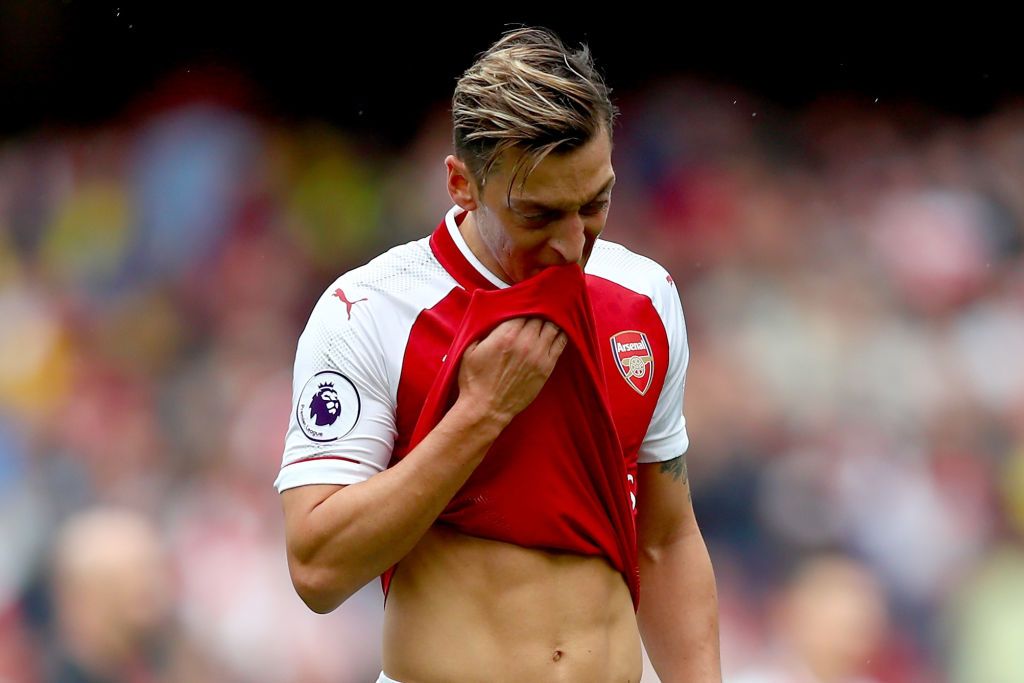 When Arsene Wenger confirmed that Mesut Ozil would not be leaving the Emirates Stadium this summer but that he also hadn't signed a contract extension, the Arsenal manager seemed to be hopeful that over the next six months he could persaude the German to stay.
If not, Ozil is able to sign a pre-contract agreement with another club in January and join for free in the summer.
That plan has not gone too well so far. After seven games of the new Premier League season, Arsenal is fifth, already six points off the two Manchester clubs at the top of the table. It is early days, but as things stand that leaves them out of the Champions League places where they finished last season.
So Ozil looks to be on his way, but he will only leave north London for three clubs, according to Goal. The 28-year-old would be keen on rejoining Real Madrid, the Spanish giant he left for Arsenal in 2013, or, alternatively, the other force in La Liga, Barcelona.
Related: Meet the team of Premier League stars who could join your club for free next summer
There is also one other destination that appeals to Ozil, and that is heading up the M1 to Manchester and reuniting with Jose Mourinho, who worked with in Madrid, at Manchester United.
The prospect of Ozil, one of Arsenal's best players, leaving to join United for nothing would drain the blood from any supporter's face, partially because they remember what happened last time.
Although Wenger and Arsenal for £24 million for Robin van Persie in 2012, the Dutch striker went on to score 26 league goals that guided United to the title, while Arsenal finished fourth.
There is still time for Wenger to convince Ozil to stay. The German likes his life in London and has just bought a new house which suggests he's not desperate to flee the club, but Wenger doesn't have long.
After the international break, Arsenal faces Watford at Vicarage Road on October 14 with a chance to get some more points before traveling to Red Star Belgrade in the Europa League. Midweek Europa trips to Serbia will not appeal to Ozil.